Looking for the top new games for the Xbox One? Read on to learn more about the best releases and the new games coming out for Xbox One in 2018. We've compiled a comprehensive list that includes games from genres such as first-person shooters (FPS), third-person ad venture games, and some titles that completely elude a specific genre. Whether you're more of a platformer gamer or an RPG fan, these latest titles for the Xbox One are sure to knock your socks off.
1. Wolfenstein II: The New Colossus
Wolfenstein II: The New Colossus, one of the top new Xbox games this year, brings players into the world of Nazi-controlled America to rally the resistance leaders that remain and drive the enemy back. This sequel to the highly-acclaimed Wolfenstein: The New Order delivers an exciting and fresh take on the franchise with plenty of gun-blazing battles, new abilities, and plenty of Nazi-killing action as a member of the Resistance.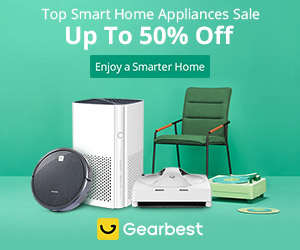 Wolfenstein II: The New Colossus features the id Tech 6 engine that engineers a delightful environment with unyielding perfection. From Nazi-killing to plain old-fashioned patriotism, there's a lot to like about Wolfenstein II: The New Colossus.
2. Okami HD
Experience the world of Okami as the sun goddess Amaterasu in the form of a wolf. It's your mission to restore life to a world overrun with monsters. You'll have your fair share of loyal followers and worshippers, as well as plenty of people who don't worship you.
Become more powerful by doing good deeds and drive the monsters from your world in this richly-designed masterpiece of a narrative. The HD version adds new platforms and corrects additional issues associated with the original PS2 version. You won't want to miss Okami HD on the PS4 or the Xbox One.
3. Sky Force Reloaded
Sky Force Reloaded delivers an exciting 3D vertical shooter experience that may just make you nostalgic about the old vertical shooters of the arcade years. There's a lot to like about this version for the Xbox One: Plenty of replayability thanks to unique levels, four difficulty modes, and a simple design that may just incite an addiction to grinding for power ups and beating the highest difficulty levels.
You'll be sure to enjoy this revolutionary take on a classic genre that delivers hours of gameplay at a great price.  It's a solid and exciting shooter for 2018.
4. Assassin's Creed Origins
Assassin's Creed Origins takes the winning formula of its predecessors into an all-new world and storyline set in Ancient Egypt. You're charged with conducting successful executions while exploring the Great Pyramids and hidden tombs in Ancient Egypt. Ubisoft has done a lot of work in correcting some of the issues brought about in previous iterations of the Assassin's Creed franchise, and you're sure to enjoy this 50+ hour romp through the world of Ancient Egypt. With outstanding visuals and graphical effects, a deep and complex world, and an engaging plot that will keep you coming back for another hour of gameplay, Assassin's Creed Origins won't let you down.
5. SOMA
What's going in the world of SOMA? Strange things are afoot in the PATHOS-2 research facility. Frictional Games has done it again with this first-person adventure game that challenges your perceptions and rids you of the security of weapons and radar.
You're on your own in this frightening world, and no one is coming to save you. If you enjoyed Frictional's previous titles Penumbra and Amnesia: The Dark Descent, you're a prime candidate for enjoying SOMA. As you journey through PATHOS-2, you're going to have lots of questions that may not be answered even long after you finish this remarkable blend of survival horror and narrative storytelling. Bonus tip: Play with the lights off for the best immersive experience possible.
6. 8-Bit Adventure Anthology: Volume One
If you love the Retrowave music genre and classic 8-bit point & click adventure games, you'll love this compilation of the best remakes of those classic adventure games available for the Xbox One. Titles like Shadowgate, The Uninvited, and Déjà vu will leave you coming back for more in this remarkable take on a classic formula – and all at a very reasonable price point. Bring your childhood love for point & click adventure games back to life with this excellent collection exclusively for the Xbox One.
7. Call of Duty: WWII
Call of Duty: WWII takes the COD franchise back to its humble origins of World War II. It's your mission to lead troops from Normandy on D-Day to the very end of the war across iconic landscapes in a war-torn, Nazi-controlled Europe. As you battle against Nazi tyranny, you're sure to enjoy the exciting campaign mode, sturdy multiplayer mode complete with Supply Drops and the fabled Nazi Zombie mode, great production values, and much more.
There's something for everyone in this latest rendition of WWII first-person shooters, and you're in luck if this is your historical time period of choice when it comes to shooters.
8. Assault Android Cactus
With a name like Assault Android Cactus, you're probably wondering what the developers were thinking. Don't let the quirky title fool you: Assault Android Cactus offers an intense arcade-style twin stick shooter experience that gives you your pick of one of nine heroines as you fight against swarms of robots in both single player and co-op game modes.
Critics and gamers alike both enjoyed the charm and gameplay, and while it lacks the visual power of AAA titles, Assault Android Cactus is a keeper for those of us who adore a good twin-stick shooter game on our favorite console.
9. Ashes Cricket
Another quirky title, Ashes Cricket, may or may not appeal to you. But if you're interested in competing as a star cricket player both the Australian and English teams, Ashes Cricket is a great choice. You'll find a lot to like here, including unique photogrammetry technology, photorealistic characters and landscapes, and plenty of gameplay enhancements including true 360-degree batting. Replayability is high with this one thanks to a complex simulation engine that is sure to bring you back for "just one more game."
10. L.A. Noire
In L.A. Noire, you play the role of LAPD detective Cole Phelps as you fight against the forces of corruption, the drug trade, and murder in Hollywood's Golden Age. L.A. Noire tells a complex story of morality, crime, and even police corruption as you try to uncover the secrets of the city.
With new animation technology based on realistic motion capture, stunning graphics, and an engrossing storyline, L.A. Noire combines the best elements of film noire with exciting gameplay in a world where everyone is hiding something.
What's Next for 2018?
There are plenty of top new Xbox One games coming out in 2018, including adventures, RPGs, shooters, and more. We've compiled a list of some of the more interesting games you should expect to see hit the shelves in early 2018 below:
Metal Gear Survive: For fans of the stealth-action series Metal Gear, Metal Gear Survive offers an epic adventure whose plot picks up from the ending of Metal Gear Solid V: Ground Zeroes. With unexplained wormholes in the sky, an alternate timeline, and the type of stealth action you would expect from the series, Metal Gear Survive is shaping up to be this year's most exciting (and potentially nostalgia-inducing) game.
Assassin's Creed Origins: The Curse of the Pharaohs: If you enjoyed the base Assassin's Creed Origins game, The Curse of the Pharaohs is a great installment in this action adventure, open-world execution game. Ubisoft currently plans to release this title on March 6, 2018.
Scribblenauts Showdown: If you've played Scribblenauts on the Nintendo DS, you're in for a treat. Scribblenauts Showdown for the Xbox One is an exciting multiplayer experience designed for up to four players across 25 mini-games. You'll also find new modes like Showdown, a competitive mode in which you need to figure out the best word as quickly as possible. You'll also find the more traditional Sandbox mode if you just want to create objects. Over 35,000 items are available to you, so be sure to put on your thinking cap!
Attack on Titan 2: The Attack on Titan anime series has taken the world by storm thanks to its exciting plot and complex character development. Attack on Titan 2 for the Xbox One takes you back into the world of man-eating monstrosities as you fight to protect the world from them. Developer Omega Force plans to release Attack on Titan 2 for the Xbox One on March 20, 2018. With an M rating, we're excited about the possibilities.
Which one of these titles will make it big in 2018? Only time will tell, but you're sure to have an enjoyable 2018 as an Xbox One gamer. We look forward to hearing what you think the best new Xbox One games are for 2018!