The technology behind virtual reality has exploded in recent years and VR is now readily available in the form of games, apps, movies, music, video, and more.
Virtual reality has become more popular as new games and technology improve the user experience. With headsets, apps, and accessories reaching a price point that makes it accessible to many gamers, some are choosing to upgrade their system and give virtual reality a try.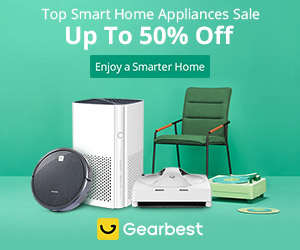 What is Virtual Reality?
Virtual reality is computer technology that uses special headsets to generate realistic looking environments including images, sound, and other sensations.  These environments can sometimes be a combination of multiple projections and are sometimes combined with other physical items such as props to generate a realistic experience for the user.
These virtual or imaginary environments allow the user to look around and potentially move to interact with features or items. By using headsets, the user can be fully immersed in this virtual world that may include stimuli such as vibrations, or other sensations through the use of a game controller or similar device.
Virtual reality can also include the presence of a user for the purpose of remote communication. In these environments, the virtual user may use a special headset, camera, tablet or smartphone.
What are Some Games That Use Virtual Reality?
Virtual reality games have not been at the front of the line on digital storefronts recently, but that doesn't mean that there aren't several different games to choose from. In fact, there are so many virtual reality games out there that it may be hard to choose just one.
Vacation Simulator
Owlchemy Labs has some amazing VR games and one of them is Job Simulator which was released in 2016. Not only was Job Simulator fresh and new in the realm of VR gaming, but when they announced their next release, Vacation Simulator, fans anticipated something even better.
Owlchemy delivered and the new game, Vacation Simulator, has the same whimsical artistic style but comes with a relaxed setting and ambient feel.  Vacation Simulator is set in a future world that has feelings of nostalgia for the past and an upbeat feel without any stress.
Elite: Dangerous
Elite is a thirty-year-old franchise that is still alive and well. Their latest VR game is multiplatform and draws elements from the first game without seeming over-played.   Trading, combat, and exploring are all part of the universe for this Elite game that takes place in our galaxy of the future.
The ability to have multiple players engaged at one time means that you can invite your friends and play cooperatively, or connect online for remote sessions. Even better yet, Elite: Dangerous is available on Steam.
Keep Talking and Nobody Explodes
With a humorous twist, Keep Talking and Nobody Explodes has been coined the new Mario Party as another multiplatform game that up to 6 players can enjoy. Each player works on different elements of play and intense cooperation is key to success.
With the right group, this game could be a blast and requires one person to work on a task while others provide the instructions.
This game works with the Samsung Gear VR or the Oculus Rift headset. The Oculus Rift must be paired with a controller.
Rick and Morty Simulator: Virtual Rick-ality
The Rick and Morty Simulator is very much like Job Simulator in the sense that it provides puzzles and adventure for satisfying gameplay. Owlchemy Labs has done a great job infusing the game with the sharp wit and humor of Rick and Morty that fans have come to expect.
The voice acting by the Rick and Morty voice actor, Justin Roiland adds to the authentic experience of the game as you combine objects in the area to solve puzzles.  Fans of the cartoon will definitely find this game to be a hit, but others may find it to be a miss.
As an added bonus the Rick and Morty Simulator is available on Steam.
What are the Best Virtual Reality Headsets Available?
When looking for a virtual reality headset there are a few things that are worth considering. The war rages on regarding tethered and untethered headsets, but resolution, refresh rates, and cost are all things to consider.
Some virtual reality headsets are also only good for proprietary games and may require additional accessories to work, while others need a dedicated PC.  Here are the models we'd recommend you check out first as you explore the world of virtual reality headsets.
This tethered headset from Sony offers 100 degrees of view and pairs with the PlayStation 4. It connects via HDMI and USB 2.0 and has a resolution of 960 x 1080 per eye. With these impressive specs, it's no surprise that it is well reviewed online and sought after by gamers looking to play VR games.
The reasonable price tag and ease of use is a plus, but the need to also buy a PlayStation Camera for the headset to work is a definite con.
The HTC Vive is part of a package that includes the headset along with two base stations to define the "room" and two motion controllers for tracking your movement. This impressive set up has better motion controllers than the PlayStation Move, but the higher price is frequently a deterrent.
There are also new tracking accessories available should you wish to upgrade, and its recommended that you have a bit of processing power available for the best gameplay. The 110-degree field of view at a resolution of 1080 x 1200 per eye is also impressive.
The Oculus Rift is probably the most well-known virtual reality brand on this list and has the same 1080 x 1200 resolution per eye as the HTC Vive. It works with the Oculus Touch controls as well as an Xbox One gamepad and is a tethered headset with a 110-degree field of view.
The Oculus Rift is an advanced piece of technology but is very close to the HTC Vive. The controllers are included and it can also support large areas of virtual reality like the Vive, but it comes at a much cheaper price.
What are the Best Virtual Reality Apps Available?
If you'd rather not spend hundreds of dollars on a virtual reality headset then a virtual reality app may be just the thing for you. Using your Android or iPhone, you can utilize virtual reality apps to view content and play games on the go.
YouTube
It may be the most obvious choice, but YouTube is a free app for both Android and iPhone that offers up tons of virtual reality videos as well as 360-degree videos. This rapidly growing collection of content is added to daily and ranges from wildlife to music, and even games.
Google Cardboard
Another free choice for Android and iPhone is Google's very own Cardboard app. You can see wrap around views of the earth, get close up with faraway places, and check out other apps, games, and videos. New apps are added every week, and most content is typically free.
VRSE
Documentary filmmakers have become quite excited to use virtual reality in order to help audiences everywhere "feel their movies." The free app for Android and iPhone, VRSE, is a perfect fit if you're looking for music videos, short films, or even more serious videos.
Many of the videos document parts of the world, or offer exclusive experiences you can't find other places on VR because they are custom made by the content creators.
PlayStation and VR
PlayStation developed its own virtual reality headset under the codename Project Morpheus and released it in 2016. With a 5.7-inch OLED panel and a resolution of 1080p, the headset also has its own processor and uses the PlayStation Camera to track 360-degree head movements.
With an attractive physical design, and easy user interface, the PlayStation VR headset was well received, and Sony predicted interest to build over time. After Sony acquired SoftKinetic, they gained critical technology that greatly improved the performance of the headset which was noticeable upon its official release.
As of December 2017, the PlayStation VR has sold over 2 million units and boasts over 100 games available to its users, with 12.2 Million games sold in 2017 alone. The popularity of the headset is no surprise as many PlayStation users were thrilled to have a dedicated VR headset to pair with their console.
Currently, the PlayStation VR is the most accessible and affordable VR option.  Many developers have promised to release games in the future, but the currently available games are solid and offer good variety for gamers.
One con that users complain about is that the single camera doesn't provide adequate tracking during gameplay, and you may sometimes feel like there's an issue when you turn around.  Occasionally the graphics quality is also noticeably lacking compared to the HTC Vive and Oculus Rift. However, for the price and solid construction, the PlayStation VR headset offers a satisfying experience in the world of virtual reality and can add functionality to your PS4 game console.
Pros:
Affordable
Attractive design
Lots of games to choose from
Very user-friendly
Creates good VR environment
Cons:
Single-Camera for tracking system can feel lacking
Graphics quality slightly lower than more expensive models