Video game walkthroughs are a powerful exploration tool for many gamers that provides a competitive edge while allowing players to get the most out of the game.
Video game walkthroughs have gained popularity recently as more gamers search for more information about the game they're currently playing. Walkthroughs for video games can be found all over the internet and can be either text or video based.
Walkthroughs started as text-based instructions that described to the gamer how to complete certain elements of gameplay. More modern walkthroughs now include recorded video, forums, and other digital formats produced by other gamers.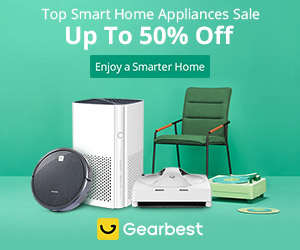 What Is a Video Game Walkthrough?
A walkthrough is essentially a player's guide for how to play through an entire game, or simply complete one piece that they may be stuck on. Many gamers find them very valuable when playing difficult games, or games where the next step is not particularly clear.
Other gamers use walkthroughs as a way to double check that they've completed every step or mission available to them in a game. New video game players, as well as seasoned players, look to walkthroughs for their valuable information as well as the potential time savings.
Video Game Walkthrough Formats
Walkthroughs can be text-based, or video and many include step=by step instructions to help players that may be stuck at a certain point in their game. Many video game production companies provide their own official walkthroughs, but modern content is largely produced by gamers who are passionate about the games they play.
Gameplay can be recorded for a video game walkthrough in multiple ways. One of the more popular options is to use screen casting software that allows players to record their screen as they play the game.
Some consoles or computers have video capture devices that can be added to record gameplay. There are also video games that have built-in recording features which allow gamers to play, record, edit, and share their gameplay with others.
A Brief History of Video Game Walkthroughs
Video game walkthroughs started out as text-based bulletin boards in the late 1980's. As the internet became more mainstream and technology advanced, video game walkthroughs today are typically recorded gameplay available through a number of free sources.
YouTube, Twitch, and other video sharing websites make it easy for modern gamers to upload their content to help other players accomplish different feats. Much of today's content is designed to be both informative and entertaining and frequently includes humorous commentary.
Despite the overwhelming popularity of digital and video walkthroughs, text-based walkthroughs are still available for some games.
The Walking Dead Video Game
The Walking Dead Video Game by Telltale Games is based on The Walking Dead series of comic books.  This game includes five episodes, released in 2012, that are part of an interactive and episodic graphic adventure.
The game does not focus only on puzzle solving as many other games do. Instead, it keeps its focus on character and story development which allows the player to make dialogue and action choices during quick events. Player choices result in changes to other characters and the story and carry over to future episodes.
Walkthroughs for The Walking Dead
The Walking Dead video game walkthrough demonstrates to gamers a very real world where the protagonist must make choices that ultimately result in both favorable, and undesirable consequences.
Players are assigned the role of Lee Everett who is one of the few survivors of the apocalypse.  The game encourages players to explore, initiate dialogue, and make choices that often have delayed consequences.
Walkthroughs for The Walking Dead game are available for a number of platforms including Android, iOS, Microsoft Windows, Kindle Fire HDX, Mac OS X, PlayStation Vita, PlayStation 3, PlayStation 4, Xbox 360, and Xbox One.
More Details About the Game and Walkthroughs
Almost all of the video game walkthroughs for The Walking Dead are videos or at least heavily aided by including numerous pictures.
Players estimate that the game takes about 8-10 hours to complete all of the episodes without the use of any cheat codes or modifications. Players that use walkthroughs more heavily than others may progress more quickly.
Walkthroughs and FAQs are broken up by episode with some being mostly text and pictures, while others are strictly video with or without commentary. There is also downloadable content for The Walking Dead video game and other sequels.
Most walkthroughs include the five most critical points in each episode where the player must make a decision in a limited amount of time. Since each decision made contributes to decision statistics that carry over to future episodes of the game, players are often interested in what happens if another set of choices has been made.
Fallout 4 the Video Game
Fallout 4 is a video game that was released in 2015 for PlayStation, Xbox One, and Microsoft Windows. It's an action-packed, role-playing style game by Bethesda Game Studios, and is the fifth installment in the Fallout series.
In this game, the player is the "sole survivor" and has complete control over their character. They emerge from an underground shelter after witnessing a terrible tragedy and venture into the world to find their missing son.
The Fallout 4 Walkthroughs
Fallout 4, like many other games, has an extensive collection of walkthroughs available to the modern gamer. There are both text-only, and video versions using all of the available platforms.
Gamers playing live was common when the game was first released, and gamers from around the world would tune in on sites like YouTube and Twitch to see others play. Non-live versions of the video walkthroughs are also available for each segment of the game.
In addition to having walkthroughs for the main quests readily available, there is also additional downloadable content (DLC) walkthroughs for other quests.
For each of these DLC walkthroughs, you will find text instructions that include screenshots of helpful bits of the game to demonstrate key points and information. Fallout 4 also spans a large number of locations, so there are helpful maps that point out different locations.
Vaults in Fallout 4 can be harder to find and several Fallout 4 walkthroughs focus solely on finding them. Each vault is occupied by different people or things but can be difficult to enter.
Housing is another common topic in Fallout 4 walkthroughs as it is necessary to find housing. Out of the 11 housing options, only five are considered to be potential settlements and several walkthroughs exist to help guide gamers in settling a location.
Locations can provide items, safes, and weapons that are often well hidden. It is common for a player to overlook items at different points, and walkthroughs can help a player be certain they've retrieved everything.
More Details About the Walkthroughs for Fallout 4
As with any game, you will find cheat codes and modifications for Fallout 4. Many walkthroughs will detail what cheat codes are used during the process of gameplay, and how they can be beneficial in completing quests.
If you decide to play without cheat codes the game may take longer but you will get to enjoy the full difficulty level of gameplay and the associated challenges in their rawest form. Many walkthroughs guide players through what to do or not to do without unnecessary risk.
Clear explanations may be in short supply, but gamers making walkthroughs for other gamers are generally very detailed and provide lots of information that could only be gathered from hours of trial and error style gameplay.
Dark Souls 3 the Video Game
Dark Souls 3 is a role-playing style video game that is packed with action and was released in 2016 by FromSoftware. It is available on PlayStation 4, Microsoft Windows, and Xbox One.
Dark Souls 3 uses a third-person perspective which is in line with the previous games in the Dark Souls series. Players are given weapons to fight enemies, and magic is a feature of the game.
Players will meet a variety of enemies and will have to hone their abilities to deal more damage and build their character through gameplay.  Dark Souls 3 has fewer maps overall than Dark Souls 2, but the maps available show more detail and are larger to encourage more player exploration.
Dark Souls 3 Walkthroughs
Dark Souls 3 is set in the mythical Kingdom of Lothric, and players must survive an imminent apocalypse. Fast travel is a feature of Dark Souls 3, much as in Dark Souls 2, and players are encouraged to reallocate their stat points for their character configuration.
Walkthroughs for Dark Souls 3 largely focus on different areas, their coordinating bosses, and important strategies for being successful at each point. Due to the size of the map, there are even handy progression charts to help direct players on where they should go next after completing a certain location.
Some areas are optional and some areas provide needed items before you can progress. For newer gamers, it may be a good idea to check out walkthroughs on what to do or not to do in order to quickly progress beyond the initial stages of the game.
For those wanting a purer experience, but are getting stuck at a certain point, there are many walkthroughs that focus on only one smaller segment of the game so as not to give away information on what is yet to come. Many gamers that create walkthroughs have been clear that skill is required in this game, and that brute force will not get a player very far.
More Details on Dark Souls 3 Walkthroughs
Dark Souls 3 walkthroughs also contain a wealth of information about items such as shields, and skills such as "Parry" that must be used at the right time in order to be effective. Bosses will have different behaviors and weaknesses and all of these are detailed in full on Dark Souls 3 walkthroughs.
General walkthroughs can provide helpful information on how to best take your time and explore the environment in order to figure out a complex problem. These handy tutorials can help players select weapons, decide what to attack, and how to capitalize on character weaknesses.
With secrets hidden everywhere in this game, the amount of material for walkthroughs is massive. Secret passages, illusory walls, and tips about weapons use are common in walkthroughs and are well worth a watch.