PC gamers know what console gamers don't: That the PC offers a far more fluid gaming experience that enjoys the benefits of easy upgrades, mouse and keyboard controls, and greater flexibility with game settings, including graphics, sound, and controls. But we're not here to convince you of the benefits of PC gaming – we're sure you're already well-aware of the reasons why the PC offers a superior gaming experience.
Read on to learn more about 10 games you really ought to check out this year on the PC. We'll also look at some of the more interesting titles that are slated for release later this year. Without further ado, here are the top 10 best new computer games for 2018!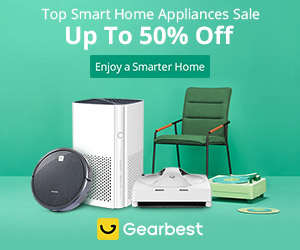 1. PlayerUnknown's Battlegrounds
PlayerUnknown's Battlegrounds – or PUBG as its known by its army of fans – brings one of the best last-man-standing battle royale third-person shooters to the PC. Parachute into an intense battleground where players must scramble to acquire weapons, ammunition, food, and vehicles to gain the upper hand against the competition.
PUBG continues to be developed by a small team that listens to the community to provide feedback on game balance, level design, and other issues. Overall, PUBG has exploded this year, and it's bound to be popular for some time. Check it out on Steam today!
2. The Red Strings Club
The Red Strings Club offers a compelling cyberpunk adventure experience – and it's one of the top new computer games of 2018. If you've had an opportunity to read Neuromancer or Snow Crash, you'll feel right at home in the edgy setting of the world of The Red Strings Club. The narrative explores complex ideas like fate and happiness with a large helping of style that few games succeed in pulling off.
With polished gameplay mechanics, exceptional character development, and a nostalgic atmosphere that will take you back to the glory days of Sierra and Lucas Arts visual adventure games, The Red Strings Club should have a place on your wish list.
3. Okami HD
Originally released on PlayStation 2 in 2006, Okami HD takes the original game's vibrant story into the modern age. Set in ancient Japan, Okami combines myths and folklore into a compelling plot that blends perfectly with its cell-shaded graphics.
Fans of The Legend of Zelda series will enjoy this title, especially if you can appreciate the mixture of art and gameplay that Okami delivers. In fact, Okami is now considered to be one of the best video games ever created. Be sure to check out one of the most beautiful computer games ever made!
4. Subnautica
Explore an underwater world many thousands of lightyears from home in Subnautica. This remarkable title has received universal acclaim for its ability to deliver a remarkable adventure in a survival-crafting context. Fans of Minecraft will enjoy Subnautica for its crafting elements, as players can design equipment, submarines, and more – all while exploring coral reefs, volcanoes, caves, and much more.
Players and critics alike have praised Subnautica for its ability to bridge the divides between the survival, adventure, and exploration genres.  If you're going to be stuck on a desert island for any length of time, Subnautica is the one game you should take with you.
5. Iconoclasts
It's up to you and Robin the mechanic to discover why a planet is dying. In the world of Iconoclasts, you'll explore stunning worlds, solve complicated puzzles, and meet plenty of interesting characters whose stories will enthrall you. In this platform adventure game, you'll discover a deep story about basic life challenges such as faith, purpose, and generosity. What more could you ask for?
Critics have praised Iconoclasts for its ability to deliver a game that no AAA production house would take its chances on producing, and it has all the great qualities that make indie gaming great.  For gamers who enjoy puzzles, platformers, and a challenge, Iconoclasts checks all the right boxes.
6. Wolfenstein II: The New Colossus
Does blowing up Nazis sound like a fun time to you? Wolfenstein II: The New Colossus delivers. Explore the war-torn world of Nazi-occupied America has you recruit new resistance members and take the fight to the enemy.
You'll fight across iconic American landscapes and secure the liberty of the United States once and for all in this remarkable first-person shooter from MachineGames and its industry-leading id Tech 6 engine. Critics and players alike have complimented Wolfenstein II: The New Colossus for its compelling storyline, excellent character development, and intense action-oriented shooter gameplay.
7. Injustice 2
Ever wanted to play as a DC super hero? Injustice 2 takes you in the world of DC with its myriad of super heroes and super villains, including all your favorites and plenty of more esoteric ones. You'll enjoy the fast-paced fighting action and excellent customization options that few fighting games can match.
Critics praised Injustice 2's top-tier combat, multiplayer capabilities, and porting. The story mode has also received praise for its excellent writing, acting, and animation. These elements all combine to deliver one of the most polished and entertaining fighting games of late 2017.
8. Battlerite
Still hungry for a high-energy area brawler game after finishing Injustice 2? Battlerite delivers the goods with its entertaining combat gameplay, team-based fighting styles, and stunning graphics. As a multiplayer online battle arena (MOBA), Battlerite goes beyond the stale League of Legends formula in favor of original design ideas, including a total disregard for classical genre boundaries.
Many players have reported that Battlerite offered a far better experience than the current MOBA powerhouses DOTA 2 and League of Legends, which certainly makes it worth a playthrough if you're a fan of either one of those titles.
9. Gorogoa
Gorogoa defies common language. It's a puzzle game, yes, but not in the way you would expect. Maybe the more accurate title for Gorogoa is "emotional experience." With hand-drawn art and a subtle but powerful storyline, Jason Roberts and Buried Signal deliver an incredible puzzle-based experience. Very few games will change your perspective and allow you to see the world in a different way, but Gorogoa has done the impossible.
While the action itself is simple enough – shifting panels, and looking at the same image through different points of view – the game delivers a complex set of emotions akin to a slightly-lucid daydream. Play this one as soon as you can!
10. Nioh: Complete Edition
For PC gamers who want something more brutal than puzzles and adventure-platformers, Nioh would like to have a word with you. In this action game from Team NINJA and Koei Tecmo Games, you'll fight your way through Japan in the age of the samurai.
As a lone traveler, you're on your own, and warriors and Yokai are ready to destroy you and everything else. Both critics and regular gamers alike enjoyed Nioh's fighting gameplay, gripping plot, and excellent porting from the PS4. If you need a palate cleanser from all the indie puzzlers and adventure games, Nioh offers something bloody – and exciting.
What's Next for 2018?
As the PC gaming industry moves forward in 2018, you're probably wondering what's coming down the pipeline. Here are a few of the most interesting titles you should watch out for with 2018 release dates:
Railway Empire: Indulge your inner transportation tycoon and create the most expansive railway network the world has ever seen in this unique simulation game from Gaming Minds Studios. It's up to you to push forward the technology necessary to jumpstart the industrial revolution across five eras of innovation in train development. Check it out today!
Neon: Not much is known about Neon as of yet, but it takes the rail shooter genre and upgrades it for a great PC gaming experience. You'll also be able to find it on iPhone and iPad come February 5, 2018.
Star Epica 3720: For fans of light gun shooters and nostalgic action gameplay, Talea Studios has the product for you with Star Epica 3720. For gamers who remember the original NES light gun games, Star Epica 3720 is sure to be a treat. See what Talea Studios is cooking up for this title on February 5, 2018!
Skydiving Simulator VR: Have you ever wondered what it's like to skydive out of an airplane? Wonder no more with Skydiving Simulator VR from Robert Cardona on February 6, 2018. The good news with Skydiving Simulator VR is that you won't have to worry about breaking any bones, either. Whether you're too nervous about skydiving to enjoy the real thing or you just want the thrill and experience without all the hassle and safety precautions, this game has the right formula for your adrenaline-seeking needs.
And that's all for the top new PC games for 2018! We hope you enjoyed this list of new computer games and that it was able to inspire you to find the right game for you.