There's a lot to love about the PS4, and 2018 offers a strong selection of unique gameplay experiences for this remarkable platform. Read on to learn more about some of the top titles of 2018, specifically:
Okami HD
Street Fighter V: Arcade Edition
Wolfenstein II: The New Colossus
Horizon Zero Dawn: The Frozen Wilds
Little Red Lie
Horizon Zero Dawn: The Frozen Wilds
Iconoclasts
Assassin's Cred Origins
Batman: The Enemy Within – Episode 4: What Ails You
A Hat in Time
There's a reason why these 10 titles all found a place on this list of the best new games for PlayStation 4. Read on to learn more!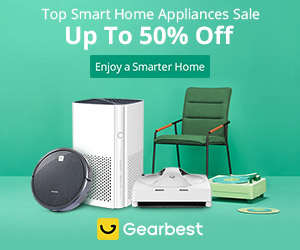 1. Okami HD
As the sun goddess Amaterasu, it's your mission to bring life back to the world. To accomplish your mission, you'll need to destroy the monsters inhabiting the realm and win the common folk to your side. As a deity of the sun, you're reliant upon worshippers for your strength – and the more people who worship you, the stronger you become.
Critics have praised Okami HD for its excellent remastering for the PS4 – the game was originally released on the PS2, and its cell-shaded graphics have stood the test of time. The combination of the game's unique art form, smooth mechanics, and creative storyline based on Japanese mythology all have something to offer even the most jaded gamer.
2. Street Fighter V: Arcade Edition
Street Fighter V: Arcade Edition for the PS4 rings together all of the original content from the original Street Fighter V title and combines it with Arcade Mode, 12 playable characters, 12 premium costumes, and a code for Character Pass 1 and 2 content.
Arcade mode delivers a classic Street Fighter experience across six unique paths, while Team Battle mode allows you to set your own rules and assemble a local team. Additional features like new V-Triggers (2 new ones per character) and a redesigned user interface heighten the experience, especially with new color schemes and pre/post fight special effects.
3. Wolfenstein II: The New Colossus
Ready to kill some Nazis? Now's your chance in the latest title to come out of the venerable Wolfenstein franchise. Wolfenstein II: The New Colossus (try saying that five times fast) brings you into the world of BJ Blazkowicz, member of the armed resistance movement in the Nazi-occupied United States, as you fight for the return of justice, liberty, and the pursuit of happiness.
So-called "Terror Billy" needs to rally those willing to fight to the cause and take the fight straight to the Nazis themselves. If you're ready to start the second American revolution, now's your chance in Wolfenstein II.
4. Horizon Zero Dawn: The Frozen Wilds
In the hinterlands of the northern mountains lives the Banuk tribe and the borderlands. A new threat in the frozen wilderness brews, however, and Aloy must solve the mystery once and for all while surviving the climate-related extremes of the region. Enjoy the new storylines, characters, and settings of this enhanced content package for the original Horizon Zero Dawn.
You'll also find many additional benefits in this release, including upgraded gaming mechanics and around 20 hours of new hand-crafted content. Critics and players both gave The Frozen Wilds high ratings for its great value and memorable story.
5. Little Red Lie
Little Red Lie offers a unique narrative-driven experience that draws on a complex plot and character development and simplifies the mechanics with a "single, context-dependent interaction" – lie. While you'll like feel miserable after you complete the game, you'll also be forced to recognize its expert-level writing and unique storytelling experience that will no doubt force you to think a little harder about how you perceive the world around you.
Critics also enjoyed Little Red Lie's ability to deliver a moral message that addresses contemporary issues, including the economic problems of the middle class and the nihilism that has taken root in modern society. It's not light material by any means, but Little Red Lie is worth it.
6. Hand of Fate 2
Are you a fan of dungeon crawler games and fantasy? If so, Hand of Fate 2 should be right up your alley with its dark fantasy dungeon crawling experience. With great execution, Hand of Fate 2 creates a living board game world where each segment of the adventure experience comes from a deck of encounters that the player drives.
With new lore, mechanics, and art that propels it over its predecessor, Hand of Fate 2 is an experience that's not to be missed. Critics praised it for its ability to take the dungeon crawler format and upgrade it for the modern gaming world.
7. Iconoclasts
In the world of Iconoclasts, it's your mission to solve complex puzzles, learn more about a fascinating world, and defeat difficult bosses. You'll join the renegade mechanic Robin and work to solve the riddles of a dying world in this remarkable game about faith, purpose, and morals in a world severely lacking.
Critics and casual gamers both enjoyed Iconoclasts in part due to its unique gameplay, interesting puzzles, and nostalgia-inducing elements that delivered an incredible gaming experience.
8. Assassin's Creed Origins
In Assassin's Creed Origins, you'll explore the mystical world of Ancient Egypt, including the Great Pyramids and undiscovered tombs as you battle your way across the country. In this memorable storyline, you'll uncover the origins of the Assassin's Brotherhood and dig deeper into the mysteries of the series than you ever have before. Critics and gamers both praised Assassin's Creed Origins for delivering an excellent execution experience with outstanding graphics, battle mechanics, a plot, and RPG elements.
9. Batman: The Enemy Within – Episode 4: What Ails You
Telltale Games has garnered renown in the adventure gaming circuit for its innovative titles that always deliver an exceptional interactive experience. In Batman: The Enemy Within – Episode 4, you'll uncover the story of John, the soon-to-be Joker, as he slowly disintegrates psychologically into the arch nemesis of Batman.
You'll be sure to enjoy the excellent writing, impactful decision moments, and complex emotional undertones of the game as it takes you for a ride around Gotham. Don't miss this one if you enjoy complex storylines and innovative adventure gameplay mechanics.
10. A Hat in Time
For fans of 3D platformers, A Hat in Time isn't a game to miss. While the content gears more towards the younger crowd (10 and up), A Hat in Time offers something for everyone with its excellent gameplay mechanics and imaginative worlds.
Fans of games like Super Mario 64, Super Mario Sunshine, and Banjo Kazooie will all enjoy the unique and innovative world of A Hat in Time. It's one of the top-rated PlayStation games of 2018 by both critics and players.
What's Next for 2018?
Now that you've seen some of the top new PS4 games for 2018, here are a few more titles you should be on the lookout for this year:
Dragon Ball FighterZ: Dragon Ball FighterZ is sure to offer a compelling 2D dragon ball fighting game experience. With all-new powerful fighters, stunning anime graphics, 3v3 tag support, and remarkable fights, including aerial combos, destructible environments, and 60FPS at 1080p resolution, Arc System Works have truly outdone themselves. A must-have for all Dragon Ball fans.
Dynasty Warriors 9: Fans of the Dynasty Warriors franchise will have a lot to love about Dynasty Warriors 9. Explore China as it was in the times of the feudal lords and the slow collapse of the Han dynasty. As the Three Kingdoms era emerges from beneath the rubble, it's up to you to conquer and make war across a huge world map and gain the upper hand in combat.
Final Fantasy XV: Royal Edition: Square Enix is at it again with Final Fantasy XV: Royal Edition. Check it out on March 6, 2018 and indulge your Final Fantasy nostalgia once more in this action-packed role-playing game!
Far Cry 5: Welcome back to the Far Cry franchise. You're in Hope County, Montana, home of many wonderful people, including the doomsday cult called The Project at Eden's Gate. It's up to you to fight the cult and liberate Hope County as Joseph Seed, the prophet of The Project at Eden's Gate, conducts his hostile takeover. Take the fight to these nuts with plenty of firepower and let battle be joined in the land, air, and rivers in one of the most expansive Far Cry adventures ever released on the PS4. This isn't one to miss for any first-person shooter fans.
And there you have it: The top ten PlayStation games of 2018 with a quick list of what to look out for this year to boot. Enjoy your 2018 PS4 gaming experience!