iOS has always had a well-curated library of games for sale, and 2018 is no different. Many innovative games are available, including Gorogoa, the unique blend of puzzle gameplay and beautiful hand-drawn artwork, as well as other games such as The Room: Old Sins, GRID Autosport, and Game Dev Tycoon.
Whether you're looking for an engrossing puzzle-driven experience to keep you busy on the commute to work or you just want to race some cars, there's bound to be an iPhone or iPad game on this list that you'll love. Read on to learn more about the top 10 iPhone games for 2018!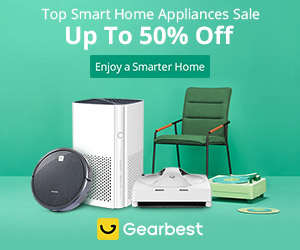 1. Gorogoa
There aren't many games – if any – out there like Gorogoa. It may not be possible to classify this title as a puzzle game. With hand-drawn artwork by Jason Roberts and an elegant story told through a unique gameplay mechanic that requires you to shift your perception, Gorogoa may just be one of the most innovative pieces of interactive entertainment ever created.
Professional reviewers and regular gamers have both praised Gorogoa for its stunning artwork, compelling gameplay, and unique story that's sure to impress even the most skeptical gamer. Gorogoa runs well on iOS, and its touch-based controls deliver the best possible version of the experience.
2. The Room: Old Sins
You're unlikely to find a puzzle game on the App Store that can stand up to the extraordinary gameplay experience of The Room series. The Room: Old Sins takes the series into its next iteration with an innovative puzzle-driven experience that feels free and interesting.
If you're tired of the nonsense around loot boxes and addictive gambling gameplay mechanics, The Room: Old Sins offers another path with its engrossing puzzles and creepy atmosphere. Fans of Myst will feel right at home with this title from Fireproof Games.
3. GRID Autosport
Enter the world of professional motorsports with GRID Autosport by Feral Interactive. In this automobile racing simulation game for iOS, you'll take command of an intense career where you take on competitors and rivals in the quest to achieve racing supremacy. You'll oversee racing, managing maintenance, and reacting on the fly in heated situations.
Enjoy access to a variety of car classes, including touring cars, hyper cars, prototype vehicles, single-seaters, drifters, and more.  With over 100 routes and 22 locations, there's plenty to explore. Critics praised the gameplay mechanics and replayability. GRID Autosport is absolutely worth the price.
4. Game Dev Tycoon
Game Dev Tycoon has had quite a run over the years as one of the most popular casual tycoon games to hit the market. While it's also available on PC, Game Dev Tycoon meshes well with the touch controls afforded by iOS devices. In Game Dev Tycoon, you're tasked with managing a burgeoning video game production company across the generations, starting in the 1980s. Whether you're creating the next best-selling game title or inventing brand-new platforms to dominate the industry, Game Dev Tycoon offers you a challenging and unique experience every time. Will you gain control over the video game industry, or will your competitors walk all over you?
5. Antihero – Digital Board Game
In Antihero, it's your destiny to become a master thief with the tools of stealth, intellect, and even an assassination or two. In this intense digital board game, you'll build a thieves' guild in the Victorian underworld as you fight off challenging foes, play through a detailed campaign mode, or play against other players in a heated PvP multiplayer mode that's sure to be entertaining, albeit stressful.
Players also enjoyed Antihero's fresh take on the genre, including its excellent visual style and artistic accomplishments. Build your own guild of thieves today!
6. Million Onion Hotel
Once upon a time, there existed a strange country with a strange hotel. This hotel had a specialty: Magical onion soup.
Drink the soup and you may find yourself whisked off to another world! And so goes the plot of Million Onion Hotel, a whimsical game that is beloved by both critics and players for its classical pixel artwork, nostalgic gaming experience that's reminiscent of the golden age of pixel art (the 80s and 90s), and a unique puzzle gameplay mechanic that delivers ridiculous amounts of entertainment, especially on iOS.
7. Flipflop Solitaire
Tired of regular old solitaire? Maybe it's time to check out Flipflop Solitaire from developer Zach Gage. This fresh take on a classic card game formula has won over critics from across the web for its unique approach and cognitive complexity. Best of all, the developer is offering Flipflop Solitaire for free, making it an easy decision for even the most skeptical gamer.
Check it out today and enjoy the modern design, unique customization options, and ergonomic control system that takes advantage of the iOS UI for maximum effect. It's one of the best free iPhone games of 2018.
8. Life Is Strange
Ready to dive into another remarkable title from Feral Interactive? Check out Life Is Strange and experience a unique five-part episodic gameplay experience where your choices ultimately guide what consequences will occur as a result. You'll be able to travel across time and affect the world across the past, present, and future as the photographer Max.
Max sets about to save her friend Chloe, and the two embark on an adventure as they work to uncover the mystery behind the disappearance of a fellow student. The realistic graphics, top-notch voice acting, and easy-to-use controls all work together to create a fantastic gameplay experience.
9. Reigns: Her Majesty
Reigns: Her Majesty offers plenty of great content beyond its predecessor, Reigns. You'll enter a world where a cultural renaissance is underway, and knowledge and enlightenment all have taken root in the kingdom. Yet, there are still enemies everywhere, and it's up to you to take the fight to your political enemies and maintain balance in the realm for the sake of you, your husband, and the common interests of the kingdom.
With mystical items, complex politics, and complicated webs of relationships, Reigns: Her Majesty can fill the time whether you're relaxing at home or on the train to work. Nerial have really outdone themselves, so be sure to check it out today!
10. GNOG
We're not sure what to say about GNOG. Do you like quirky games with stunning graphics and playful monster heads? Do you enjoy catchy music? Do you like strange puzzles? If you have an open mind and answered "yes" to all the above, then GNOG may be a good fit for you. Fans of the puzzle genre will especially enjoy the title, so be sure to check it out if that's the type of gameplay experience you're looking for!
What's Next for 2018?
Now that you've seen some of the best iPhone games available for 2018, here's a list of what you can expect to look forward to as the year progresses. There's something for everyone on the iOS platform – have a look:
Super Fancy Pants Adventure: Do you like platformers? Do you like when games take maximum advantage of the tactile controls of iOS? You're sure to like Super Fancy Pants Adventure. Originally a Flash game for the PC, Super Fancy Pants Adventure takes its Kongregrate legacy seriously while delivering a remarkable experience for iOS-enabled devices.
Batman: The Enemy Within – Episode 4: What Ails You: Discover the story of the Joker and the many conflicts of Gotham City in this adventure point-and-click title from the renowned Telltale Games. Telltale has once again delivered an engrossing adventure experience for iOS, and you're sure to enjoy the many paths available, including pushing John, the soon-to-be-Joker, toward his less-than-sane destiny. Absolutely worth a play-through for fans of Telltale Games adventure experiences.
It's Full of Sparks: It's Full of Sparks runs very well on Retina-enabled displays with plenty of platforming and puzzling that's sure to satisfy even the pickiest gamer. Critics praised the title for its relaxing controls, enjoyable music, and satisfying challenges. If you're on the market for a platformer with a twist, It's Full of Sparks may just fit the bill.
JYDGE: Enjoy rogue-like top-down shooters? Take a look at JYDGE by developer 10tons. You'll have the opportunity to build your own JYDGE system, take the fight to the megacity of Edenbyrg, and eradicate crime the only way you know how: with a gun. With 3 objectives per mission and plenty of difficulty modes, JYDGE is an enjoyable and replayable top-down shoot-'em-up that's sure to delight even the most hardcore iOS gamer. Fans of the cyber punk genre should also check out JYDGE for its aesthetics and design – all of which are top-notch.
We hope you've found something inspiring from this list of the top new games for iPhone and iPad, including some of the top free games for iPhone.  Whether you're into puzzlers or platformers, you're sure to find the right game for you on this list. Check out the App Store today to get started!