A new year means new games, and 2018 is shaping to be an interesting one for gamers everywhere. New video games for the console lovers to the PC master race are on their way, and everyone is on the hunt for the latest top new games coming out this year. We've compiled the top 10 new games coming out this year so that you can get your wallet ready for the action.
These games span the device spectrum, including the PS4, PC, and Switch. We compiled a list of various genres, including action games, adventure games (even graphic adventures), platformers, and a few titles we'd have difficulty categorizing into any of the existing genres. Read on to learn more about the top new games for 2018!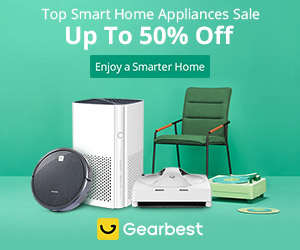 1. Street Fighter V: Arcade Edition (PS4)
The latest iteration in the Street Fighter saga, Street Fighter V: Arcade Edition, delivers an incredible experience that builds on the solid foundation of the bare-bones Street Fighter V. The Arcade Edition kicks everything up a few notches by taking the successful formula of the base game to a new level with all-new fighting modes, V-Triggers, tons of characters, and an excellent gaming experience for both offline and online games.  Whether you're a Street Fighter newbie or veteran, you're sure to enjoy the classic arcade fighting action of the latest edition to the genre.
2. The Red Strings Club (PC)
If you've ever read Neuromancer by William Gibson, The Red Strings Club for the PC may be worth checking out. This cyberpunk narrative, one of the top new games for PC this year, features plenty of cyberpunk themes that are sure to energize your inner cyberpunk yearnings, including corporate conspiracies, impersonation, and cybernetic fate.
The game combines elements of the classic graphic adventure genre with tales of morality and tense storytelling that truly reward your time spent playing. For those gamers who want to take a step into a corporate dystopia and grapple with tough philosophical questions in the most entertaining way possible, The Red Strings Club fits the bill.
3. Super Meat Boy (Switch)
Oh boy. Where do we start? If you've ever had the (mis) fortune of playing Super Meat Boy, then you know about the three stages: Annoyance, Rage, and Acceptance. If you're ready to get back on the horse, then you'll be pleased to hear that Super Meat Boy has been released for the Nintendo Switch this year.
Gamers with a thick skin and the ability to deal with some extremely enraging scenarios won't want to miss it. You'll enjoy (maybe) the delightfully-complex learning curve, well-thought-out level design, and absolute brutality that has defined a genre. It's not just hard – it's Nintendo Hard.
4. Iconoclasts (PS4)
Explore the incredible world of rogue mechanic Robin and a dying world filled to the brim with complex storylines, puzzles, characters, and bosses in this new platformer with a purpose. You'll discover a tale of faith, purpose, and the joys of helping others in a nostalgia-inducing narrative that will bring you back to the golden era of platformers. If you grew up playing platformers in the 90s, then you'll feel right at home in Iconoclasts' setting and world. Be sure to check it out if you happen to have a PS4!
5. Pokémon Ultra Sun (3DS)
The new Pokémon game for the 3DS, Pokémon Ultra Sun, arrived in November of 2017. The latest game in the Pokémon family takes you back to the Alola region as a newbie Pokémon Trainer tasked with uncovering the mysteries and wonder of the world, including new Pokémon forms reminiscent of the Legendary Pokémon Solgaleo, Lunala, and Necrozma. While the game certainly has its flaws, Pokémon Ultra Sun for 3DS offers a fascinating world, excellent writing, and attention to detail that will keep you playing long into wee hours of the morning.
6. Okami HD (PS4 and XONE)
Experience the world of Okami as the sun goddess Amaterasu in the form of a wolf. It's your mission to restore life to a world overrun with monsters. You'll have your fair share of loyal followers and worshippers, as well as plenty of people who don't worship you.
Become more powerful by doing good deeds and drive the monsters from your world in this richly-designed masterpiece of a narrative. The HD version adds new platforms and corrects additional issues associated with the original PS2 version. You won't want to miss Okami HD on the PS4 or the Xbox One.
7. Super Mario Odyssey (Switch)
By now you've probably heard of Super Mario Odyssey for the Nintendo Switch. This iteration of the venerable Mario franchise brings you in an open sandbox world complete with unknown characters, stunning, immersive graphics, and an all-new narrative that will change your perception of what a Mario game can truly be.
If you were a fan of Super Mario 64 for the Nintendo 64 and Super Mario Sunshine for the GameCube, you'll feel right at home in the expansive world of Super Mario Odyssey. With superb writing, a wonderful soundtrack, and plenty of fun built into every world, Super Mario Odyssey is truly a treasure.
8. Assassin's Creed Origins (XONE)
If there's a killer inside you that thoroughly enjoys clandestine executions in immersive environments, then Assassin's Creed Origins has your name written all over it. The latest game in the Assassin's Creed franchise takes you into the world of Ancient Egypt as you fight your enemies across settings like the Great Pyramids, ancient tombs, and stunningly-rendered cities.
Assassin's Creed Origins offers flawless gameplay in an open-world environment and really shows off what the Xbox One can do with its robust graphics processing capabilities. Kudos to Ubisoft for getting the formula right and addressing complaints with the previous Assassin's Creed titles!
9. Rocket League (Switch)
Whoever had the bright idea to combine an arcade soccer game with rocket-powered cars that can zoom through the air in a cool 3D physics-enabled world should be well-rewarded. If you've become addicted to Rocket League for the Nintendo Switch, chances are that you're definitely not alone. With tons of game types, competitive online matches, and rule-changing "Mutators," Rocket League offers lots of fun for you and your friends.
The Nintendo Switch version comes with special bonuses, including Mario-themed cars and plenty of other surprises. You'll also find addictive gameplay and a great portable gaming experience on the Switch that's ideal for commute gaming.
10. PlayerUnknown's Battlegrounds (PC)
Chances are that you've already heard about PlayerUnknown's Battlegrounds (PUBG). It took the PC gaming world by storm in late 2017 with its last man standing gameplay that's both addictive and in many cases frustrating. After all, there can only be one winner. Whether you're planning to go it alone or team up with your band of fellow death matchers, PUBG offers something for everyone interested in the battle royale genre.
While recent issues have been called out by the community, the developers are quick to fix issues and are constantly patching the game. If you're a fan of third-person shooters, you won't want to miss PUBG for the PC. Check it out on Steam today!
What's Next for 2018?
It's hard to stay what this year will hold for gaming, but there are a wide range of exciting titles on the horizon, including:
Detective Pikachu (3DS): With a name like Detective Pikachu, you're probably just as confused as we are. Even better, there's a live-action movie of the same name on its way to production in 2019. The game, a spin-off of the classic Pokémon franchise, features a world in which a Pikachu detective sets about solving mysteries in an interesting environment. It was originally released in Japan back in February of 2016, but you can expect it to hit the (virtual) shelves sometime in March.
The Longest Five Minutes (VITA): In the Longest Five Minutes, you'll play as a hero who must face the "origin of all evil," but there's one catch – you suddenly lose all of the memories of your adventures. In this game of flashbacks and psychological reconstruction, you'll race against the clock as you struggle to remember your purpose in fighting the Overlord and regaining your abilities. This one is sure to be quite a doozy when it's released in February this year!
Monster Hunter: World (XONE): If you have fond memories of playing Monster Hunter back in the day, you'll feel right at home with Monster Hunter: World for the Xbox One. This Xbox One edition of the game takes you to a new continent where it's your job to slay nasty beasts in difficult battles. Don't let the nostalgia hit you too hard!
8-Bit Armies (PS4): If you're a fan of Petrogylph RTS games, then you'll want to check out 8-Bit Armies for the PS4 when it's released at the end of March. 8-Bit Armies takes you into an 8-bit-esque version of Command * Conquer with a fun art style and even more exciting gameplay. Enjoy building huge bases and commanding massive armies without needing to memorize complex button combinations.
Which one of these will become one of the best new games of 2018? What do you think? Only time will tell!