Some of the most popular multiplayer games have been around for years and still bring in millions of players each month. Technology is a crucial factor, but game construction and updates make a huge difference as well.
Advances in technology have accelerated the pace of gaming, and the games of the future are closer than ever before. The creation of online gaming with multiplayer functionality was just the starting point as the latest virtual reality and augmented reality technology has brought forth amazing games and apps for every user to enjoy.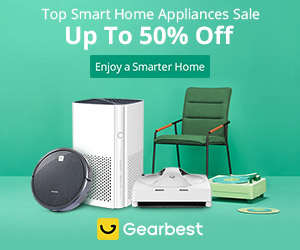 The Future of Gaming Has Arrived
As augmented reality and virtual reality have been used to create a countless number of games and apps, users have grown used to the kind of variety and creativity that has now become commonplace. Despite this variety, online cooperative gaming is still incredibly popular.
Games have improved in both quality and construction as the industry races to create larger and more complex games to occupy users. A great example is Grand Theft Auto III which gave players a map that was 3 square miles in size. The release of The Elder Scrolls IV five years later had a map of 16 square miles.
While it is true that there are older games with larger maps, those were frequently computer generated at random and could make for an inconsistent experience. To say that the future of gaming is now would be no exaggeration as a literal explosion of games and apps have the gaming industry catering to every possible niche customer imaginable.
Open world games are very popular as players enjoy taking on missions and making key decisions about their role, their character's specific traits, and how they desire to explore the parts of the game. This kind of individualized play is relatively new, and the unique experience offered is highly attractive to millennials.
What Is the Latest in Gaming News?
The gaming industry has a habit of changing quickly as new games are developed and released several times per year. Gaming news for newer games, both on and offline, have had some impressive updates recently, and these updates have been a welcome addition to the usual releases.
Overwatch
With over 100 items having been added to Blizzard's Overwatch game there has been some controversy over how often an item is dropped while in game.  Blizzard maintains that the drop rate has been unaffected, however, players have sensed a change for the worse.
In a public Tweet, Blizzard posted that Loot Box odds had not changed but players remained unsatisfied. Overwatch Loot Boxes tend to drop higher quality items less often with common items being most frequently dropped.
Hearthstone
With fewer and fewer players putting in the time to get to Legend status each month, a developer update was released that changes how the play ladder is ranked.  Now, players will only experience a reset of four ranks at the end of the month instead of gaining the number of stars based on their performance in the previous season.
This may seem like a simple solution, but the impact is hugely positive for those that were discouraged from their decreasing rank month after month. In addition to that frustration was the fact that highly skilled players were being matched with more casual players which resulted in an uneven level of gameplay and further complaints.
AMD and Gaming
2017 was quite the year for AMD as they launched new CPU and GPU architectures while also partnering with Intel on a new Core processor that includes custom Radeon graphics. The AMD CEO, Dr. Lisa Su recently discussed AMD's future plans and how they related to the future of gaming.
AMD confirmed that their future products will remain committed to gaming as they have in the past and that gamers could expect more purpose-built hardware specifically for that use. Their recent partnering with Intel seemed an odd choice but Dr. Su confirmed that it was what was best for moving the technology forward towards a positive result.
Competition is fierce in the realm of CPU's but Dr. Su believes that the mid-range market will become more cost-effective over time as these kinds of partnerships take effect and products begin making it to market more efficiently.
What are the Most Popular Online Multiplayer Games?
Online multiplayer games have a sound following as gamers show continued interest in playing cooperatively with others online. New releases, well-timed updates, and competition makes these games a challenge for players at any skill level. It is not uncommon for millions of players to come together for these Massively Multiplayer Online (MMO) games.
Counter Strike: Global Offensive
Counter-Strike was the second most played game in 2017, and overall the fourth on the list of most popular MMO games. This makes for the fourth in the line of Counter Strike games, which became insanely popular around 2015.
Counter Strike is an online first-person shooter style game that was released by Hidden Path Entertainment and the Valve Corporation. In 2017, almost 3 million players joined each month, and over 250 million hours of play time were logged.
World of Warcraft
World of Warcraft may have suffered a massive decrease in its subscriber base in 2016, rumored to be around 40%, but the following is still impressively large. World of Warcraft is played by roughly 5.5 million players each month.
The fantasy Warcraft universe was first introduced in 1994, and the current release is the fourth in the games' lineup. Players were so utterly enthralled that the games have topped the gaming charts several times, and in 2017 a movie was released based directly on the game.
Dota 2
Dota 2 has about twice as many players as World of Warcraft at 15 million, and about 1 million of those players participate each day. Dota 2 is the second game in the series that was released by Valve.
Players can visit the Dota 2 website and view live streaming videos of tournaments that are updated frequently. This free-to-play game is largely a battle style arena that received frequent updates to make sure that players are always discovering something new.
League of Legends
League of Legends has been a force to be reckoned with since about 2012 and now approximately 100 million players sign on each month for a grand total of over a billion hours played.
Riot games developed League of Legends which was released in 2009. The battle arena style game is free to play and players can choose to play solo or cooperatively with friends. The highly competitive nature of the game encourages more action and strategy for those who love battles, victory, and unforeseen defeat.
What Other Free Games are Available Online?
There are undoubtedly some excellent free games online, some of which are high quality and comparable to other games that come with a considerable cost. Free games can be found from several sources but a quick internet search will lead you to numerous lists of endless games in every genre. Here's our list of the most notable free online games.
The Amnesia Collection
The Amnesia Collection is currently free for a limited time in the Humble store and is considered one of the best horror games ever to be created. With a famously scary feel, it has been featured on many YouTube video freak-outs and offers quite the emotional rollercoaster for any player.
The Amnesia Collect consists of two parts: The Dark Descent, and A Machine for Pigs, both of which are described as being disturbing, frightening, and emotionally exhausting. Many Players relish this kind of gameplay, and it fills an interesting niche that is sometimes overlooked.
Ascent Infinite Realm
This game is a little different from the rest in the sense that it is a Massively Multiplayer Online Role-playing Game or MMORPG for short. It takes place in the sky which is particularly appropriate given that Ascent Infinite Realm is commonly abbreviated to AIR.
Bluehole released this steampunk themed, free-to-play game that has a similar feel to the game Tera which was made by the same company. There are tons of content for players to delve into and its best for those that want to skip straight to the good parts.  There is realm vs. realm combat, building, hidden objects that lead to mini-games, barrel racing, and even crafting.
Tribes: Ascend
Tribes: Ascend is unique as it is a jetpack shooter game that allows you to launch yourself across massive maps and engage in combat with weapons that take skill to wield. It's a fast-paced game with intense gameplay and no real money is required for a player to do well in battle.
By playing more of the game players can unlock weapons and perks or choose to keep their gameplay casual. There is also the possibility to unlock other classes and spend money for fancy items in the game.
Path of Exile
Path of Exile will remind many gamers of Diablo III as it is also a dungeon crawler styled game that is different from most of what is already offered. The object is to kill other players, but it doesn't move quite as fast as other multiplayer games when it comes to eliminating the enemy.
Instead, this free game makes players work a little harder by gathering items and exploring the depths of dungeons to find hidden rooms, rare items, and monsters. There's no real money needed in this game, and basic loot can always be of use once enhanced with magic, so players can grind it out in this game for hours of fun.