Check out all the different sports games out there and some of the best titles in the genre. Then, read about sports that are only possible in video games and video games that turn you into an athlete.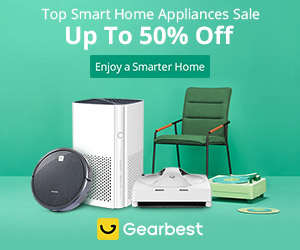 Just because sports and video games take place in completely different areas and by completely different means, it doesn't mean that you can't enjoy both. Sports video games combine the accessibility and fun of the virtual world and the heart-pounding competition of real-world sports. Heck, some are even designed to give you a similar workout! Let's take a look at all of the different kinds of sports games out there and some of the best games in the various subgenres.
Conventional Sports Games
Most of the sports video games out there are recreations of an actual sport in digital form. You lead a team, taking control of individual players as needed, or you control a single athlete in a non-team sport. The aim of these games is to make the most realistic emulation possible of the real world sport.
Many of these games, especially the teams sport ones, have an added layer of playability with stats and custom teams. You can build your own dream team of your favorite real-world sports stars. Their in-game performances are dictated by stats that are derived from the player's actual strengths and weaknesses painstakingly recreated by the development team. Once your team is all ready, take it online and face off against players from around the world.
Here are some of the best sports game franchises of their respective sports, in no particular order.
2K Sports Games: 2K Sports is a leading developer of sports games of many different types. They release their games on a semi-regular basis; sometimes yearly. In this way, their games stay up to date with the latest team and player development. Their NBA 2K series is arguably the best professional basketball simulator available. They also create MLB and NHL games that have enjoyed moderate to high success. They even make one of the better tennis games on the market, Topspin. If you are looking for a solid sports game, 2K is always a safe bet.
Madden: Made by EA Sports, the other contender (and leader) in the sports game world, the Madden NFL series is considered by many to be the pinnacle of sports games. America's favorite franchise of its favorite sport. Millions of Americans have enjoyed stepping into the boots of their favorite football stars and putting together a fantasy team of their own design. The game is so popular that there are massive competitive tournaments with thousands of dollars on the line.
FIFA: Madden may be America's favorite sports game, but the world is still in love with the other kind of football, and the premier soccer game is still FIFA. The yearly FIFA installment is one of the best-selling games every time like clockwork. EA Games puts a lot of money into recreating the world's sport. Players and teams from the best leagues, custom teams and online gameplay have created a truly massive fanbase.
PGA Tour: If you're looking for something at a slower speed, EA's PGA Tour series is great for golf lovers. Attention to detail and minute variables make this one of the most realistic and satisfying golf video games available.
Sports Simulators
These games don't just have you controlling digital avatars who play the game for you; they do their best to put you in the action. With the advent of motion controls, video games can have you control the game with your body from the comfort of your own living room. Sure you may look goofy doing it, but it's all in good fun, and it can give you an actual work out to boot!
Check out these blood pumping sports simulators:
Wii Sports: Wii Sports and its updated release, Wii Sports Resort are some of the highest selling games of all time. Shipped with the extremely popular Wii console, Wii sports uses its famous (or infamous) motion-sensitive remote to simulate bowling, golf, tennis, boxing and more. The focus here is on fun and not realism, as there are few things more entertaining than flailing around a living room with some of your friends.
Kinect Sports: Xbox's answer to Wii sports is Kinect Sports which uses the motion capture camera built into the Kinect. Now, instead of flailing around with a remote in your hand, you can flail around empty handed without the fear that the controller will fly off and break a window.  The game tracks your body and allows you to control your in-game avatar with more natural motions.
Wii Fit: Another Wii game, this one differs from Wii sports by focusing on personal fitness instead of fun. You compete against yourself in exercises and games, and the goal is to help you get in shape. The game is a bit pricey but it comes with a pad that you stand on to track your movement and correct your form. It's still cheaper than a personal trainer every month.
Stylized Sports Games
These sports games embrace the freedom that video games allow and take liberties with the sport's rules as well as the laws of physics. Instead of faithful recreations, these games focus on over the top fun.
Here are some of the better (and sillier) games out there to fill your fun fueled sports craving.
NBA Jam: This was one of the more famous games to go wild with a sport. NBA Jam eschewed realism and instead reduced the number of players, made the game faster, added power-ups such as the awesome "dunk from anywhere," and tossed in some wacky characters like Bill Clinton. The classic game and its reboot are great for a laugh.
NFL Blitz: What Jam did for the NBA, Blitz did for the NFL. This game tackled realism and instead focused on big plays, over the top hits, goofy cheats and game modes, stiff arms and trash talk. This game is what people who don't know anything about football think football is like.
Super Mario Strikers: If you are looking for a more casual, kid-friendly game, Super Mario Strikers is the soccer game for you. Play as your favorite Nintendo characters as they play a colorful and fun cartoony brand of soccer. If you like Mario, don't forget to check out his tennis and golf games, too.
Rocket League: Like soccer but wish there were more fast cars involved? Well, you're in luck because Rocket League is soccer, but with fast cars instead of people. It sounds simple, and it is, but it is also a lot of fun.
Alternative Sports Games
These games do not fall into the traditional mold of "sports," they are athletic competitions of different varieties. But they don't really fall into a different genre so let's take a look at a few.
WWE 2K: One of 2K sport's most successful series is not even technically about a sport. Sure pro wrestling is scripted and silly, but it's also a load of fun. The games take their source material seriously, as wrestlers have stats and abilities just like in other sports games, so the competition is still there. Better still, you can create your own wrestler complete with entrance music and finishing move and even write and direct storylines of your own.
Tony Hawk's Pro Skater: This franchise has seen its ups and downs, but it is still considered to be the best skateboarding series out there. Usually grounded less in realism and more in catching wicked sick air, these games are nonetheless fun for even the most casual skating enthusiast.
Steep: If you want to get even more extreme, Steep is the game for you. Snowboarding, skiing, paragliding and even wingsuit flying are on offer, all in the open world of the Alps and Denali. There's no better way to ride a mountain with a controller.
Football Manager: If you'd rather be a behind the scenes leader of a sports team than on the field, there's a video game for that. Football Manager puts you in the shoes of owner/coach of a soccer team as you guide, trade, recruit and fire players in the pursuit of the perfect team. You don't actually play the games, you watch them play out under your guidance. An excellent game for players who love to run the numbers.
Get in the Game
Sports games can bring the excitement of the field to you. Whether you are a video game player with love for sports or a sports lover who wants a video game to channel your passion with, there are hundreds of games out there for you. You can become a digital athlete with sports games or even an actual athlete with sports simulators. If you've ever dreamed of being a sports star, or if you've always wanted to play Bill Clinton with a giant head dunking from across the court, then grab a controller and get in the game.