Sims 4 challenges are an excellent way of ensuring you get your money's worth from all those packs and expansions.
Although the ever-broadening collection of nearly 30 DLCs offer a ton of content, the insatiable hunger of Sims fans always requires more.
The Sims 4 Premium Edition
Now with Pools and Ghosts:Pools and ghosts have arrived and are now included in The Sims 4 with the most recent updates....
INCLUDES Creator's Guide Hardcover Book: A hardcover guide that teaches you to become a Sims master creator, and also...
INCLUDES The Sims 4 Up All Night Digital Content: Features the Laser Light Show, fun decorations, and outrageous party...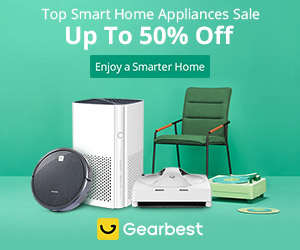 As a sandbox game, it's up to the players to set their own goals in order to keep things interesting. That's where Sims 4 challenges come into play.
7 Best Sims 4 Challenges
Sims 4 challenges are custom-made scenarios that active players in the Sims community can create and share.
When we say scenarios, we don't mean made with a map editor like in Warcraft III, for example. All you need to play these challenges are the base game and possibly some official DLC.
To set up Sims 4 challenges, create your sims according to guidelines, and abide by certain rules during the game.
Many of these challenges require you to use cheats to build a specific type of household and set your money to the proper amount.
One of the most fun parts of participating in Sims 4 challenges is designing your sims and household to fit the theme, so have fun with it!
1. Legacy Challenge
It's by far the most popular of the Sims 4 challenges. It's also probably the one that takes the longest to complete, making it the perfect time killer. There's quite a lot to this one, and it's even customizable to some extent.
In the Legacy Challenge, you start with one young adult sim on an empty 50 by 50 lot. Using cheats, you set your money to 1,800 simoleons or less depending on your desired difficulty setting.
You then proceed to follow your sim's bloodline through 10 generations, ensuring that there's always an heir to take up the mantle as head of household.
Before the death of your first sim, you must choose who is allowed to become heir. Can it be only men, or women, or both?
There are a whole host of rules that restrict you from taking actions that would tarnish your legacy. For example, you can never move your family to a new lot.
Some restrictions are in place to make the game more difficult, such as forbidding you to bring sims back from the dead.
What will your legacy be?
2. Wolf Pack Challenge
The Wolf Pack Challenge is great for anyone looking to utilize the Cats & Dogs expansion pack.
In this challenge, you start the game in a vacant lot on the island in Brindleton Bay. Begin by creating one sim, six dogs, and one "evil" raccoon.
As part of the setup, you'll have to bulldoze the museum and set it to a residential lot so you can move in.
Working together, you and your dogs must live off the land and slowly buildup your house to be worth at least 50,000 simoleons. However, when your raccoon inevitably dies, it's game over!
This challenge requires you to make money only through hunting, fishing, and foraging.
Can you build a worthy household before the death of your not-so-beloved raccoon?
3. History Challenge
If like us, you are obsessed with games like Civilization, then the History Challenge is for you. The only required DLC is the Outdoor Retreat game pack.
Being an offshoot of the Legacy Challenge, it helps if you have some experience with that one first. There are a lot of rules to the History Challenge, but it's certainly one of the most interesting to play.
In this challenge, you start in the prehistoric era with two sims.
Your lot and all surrounding lots are empty. Only tents and a select few items are allowed, and you earn your simoleans through collecting, painting, and woodwork.
Other well thought out restrictions apply. For example, since protection was not an option in the prehistoric era, you can only have your sims mate by selecting "Try for Baby."
As you achieve certain goals, you progress through multiple eras in succession, unlocking features as you go.
How will your village develop through the ages?
4. Asylum Challenge
The Asylum Challenge earns points for creativity and simplicity.
In fact, the hardest part of this challenge is building the asylum itself, although you can just download one from the gallery if you wish.
In this challenge, you start by making several young adult sims with madness traits. These are the patients of the asylum. Keep in mind that the rules only allow you to control one of them.
The asylum itself is in poor condition. Only the cheapest versions of each item exist, and there are several other item limitations as well.
For instance, depending on the difficulty, you may only have a certain number of sleeping spots. As the asylum earns money, you may upgrade items but must sell the old ones when you do.
You finish this challenge by having your sim complete a number of aspirations.
Can you survive the walls of the asylum?
5. Disney Princess Challenge
Everybody loves Disney, so why not the Disney Princess Challenge? It's another of the Sims 4 challenges that require zero DLC. In this challenge, you create a different princess with every generation.
Each princess has her own unique traits, restrictions, and story objectives.
Snow White, for instance, lives in a house with seven children and cannot talk to older women. Aurora from Sleeping Beauty has the "lazy" trait, and Ariel must swim every day.
This a fun and unique challenge that's also one of the easiest to get started.
Will you ensure the princesses live happily ever after?
6. Apocalypse Challenge
Fans of the Fallout series and other post-apocalyptic storylines will appreciate the Apocalypse Challenge. It's another one that you can play with no DLC if you wish.
In this challenge, you start with a single sim in a vacant lot on any map. There's a large set of restrictions that you lift one by one to finish the game.
To do this, bring each family member to the top of a different career path over the course of generations. With each path completed, you remove some of the restrictions.
Can you reverse the effects of a nuclear apocalypse?
7. One Week, One Room, One Theme
For those of you who love designing and furnishing rooms, this challenge is a fantastic exercise in creativity. Every week a new theme is chosen, and players spend the next seven days submitting their custom-made rooms.
It's a simple concept, but some absolutely incredible creations come out of it. As a bonus, it's an excellent reminder of just how much customization is possible in Sims 4.
What creations will you make?
Your New Life Awaits
Sims 4 is full of fun challenges to keep you entertained. Fans are always finding new ways to replicate their favorite genres.
If the challenge you're looking for doesn't exist, try making it yourself or with friends. The only limit is your imagination!
Which of these Sims 4 challenges excites you the most? What kinds of challenges would you like to see in the future? Let us know in the comments below!
Last update on 2021-10-25 at 06:32 / Affiliate links / Images from Amazon Product Advertising API