The PlayStation 4 is the latest (and greatest) entry in Sony's line of video game consoles. If you're not yet familiar with the PS4, here's what you should know about its history, technical capabilities, games, and availability.
A Brief History Of The PS4
Development on the PlayStation 4 began in 2008, just two years after the launch of the PlayStation 3. At the time of the PS3's launch, Microsoft's Xbox 360 had already been out for nearly a year. That was one of the factors contributing to the PS3's slow early sales, and Sony was keen on not repeating the same mistake.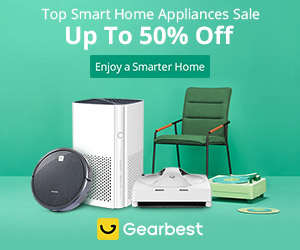 Development continued through the official announcement of the PS4 in February 2013, ahead of the full launch later in the year. In an unusual twist, Sony's home country of Japan wouldn't receive the PS4 until early 2014.
In another uncommon move, Sony talked with software developer Bungie about the design of the Dualshock 4 controller – and, specifically, how to make it better for shooting games. Those discussions were one of the factors leading to the DS4's touchpad, a unique and bold choice in controller design.
Sony also chose to focus heavily on sharing and streaming gameplay, complete with a button on the controller dedicated to bringing up a menu for controlling streams.
In 2016, Sony announced the PlayStation 4 Pro – a high-end model capable of supporting 4K graphics. They also announced a slimmed down version of the original PS4, with specs similar to the base model. Sony hasn't announced any other models yet, so it remains to be seen if there will be any further revisions to the current console.
Technical Specifications
The PS4 diverges sharply from the cell-based architecture of the PS3 (which, while powerful, drastically slowed development for many companies). Instead, this console uses hardware that's similar to personal computers – so similar, in fact, that early development kits consisted of modified PCs.
The heart of the console is an Accelerated Processing Unit – a combination Central Processing Unit and Graphics Processing Unit that AMD developed in partnership with Sony. AMD's head of marketing for its Global Business Units division noted in 2013 that the PS4's APU was "by far" the most powerful one they'd yet built.
The combined unit features a pair of quad-core x86-64 processors, supported by 18 compute units for the graphics. It also contains 8 GB of GDDR5 RAM, which is 16 times more than the PS3 and likely to keep the PS4 running games well for quite some time.
Aside from the main chips, the PS4 includes some small, custom chips for tasks like social gameplay and downloading new content. Since these run separately from the main unit, it's possible for them to run in the background without disrupting the user's experience.
The PS4 Pro ups the frequency of the CPU element to 2.13 GHz (from 1.6 GHz), improves the overall GPU performance, and adds 1 GB of RAM specifically for OS-related tasks. Notably, even the base unit is capable of outputting 4K resolution video, but only the PS4 Pro can display at that level for games.
Somewhat unusually, the PS4 Pro is a console that isn't meant for most households. As of Late 2017, Statista notes that 4K TVs only represent about 28.8% of the market's shipments worldwide – and shipments are well above actual penetration levels, especially in home markets where TVs aren't replaced very often.
The Best PS4 Games
The PS4 has been out for several years now, and in that time, it's had some smash hits. While this list is almost certainly going to change by the time this generation of consoles ends, here are the best PS4 games as things currently stand, ranked by sales. (If you haven't bought games before, somewhere on this list is a good place to start.) All sales figures are accurate as of the time this guide was written.
#1 on the list is the latest entry in the Uncharted franchise. Uncharted 4: A Thief's End (8.7 million) follows the tale of returning protagonist Nathan Drake, now retired from fortune hunting days, as he's drawn back for one last hunt. This entry was widely praised for the emotional depth, quality of visuals, overall narrative, and gameplay improvements.
A standalone expansion pack (Uncharted: The Lost Legacy) was released in 2017.
#2 on the list is Horizon Zero Dawn (3.4 million). Described by some as "Tomb Raider in the future", this action role-playing game tells the story of a hunter named Aloy who is cast out of her tribe and into a land overrun by hostile robots. With little information to go on, she sets out to explore the open world and understand what's going on.
#3 is FIFA 17 (2.9 million), the latest entry in EA Sports' long-running sports titles. Drawing on the real-world popularity of Soccer/Football, FIFA 17 introduced a new game engine in its ongoing quest for realism. While multiplayer is the main focus, FIFA 17 also introduced a single-player story campaign. That said, since this is an annual game, you may be better off looking for FIFA 18 (or later) instead.
#4 is the Crash Bandicoot N. Sane Trilogy (2.5 million), a remastered set of the first three games in the Crash Bandicoot trilogy. Time hasn't dulled the popularity of this series yet – and the remaster is generally considered true to the original games. Gameplay is fundamentally the same, and features challenging levels where players have to jump, smash, and fight their way to the end.
#5 on the list is Final Fantasy XV (also 2.5 million), featuring an expansive open world and highly active combat. The story follows crown prince Noctis Lucis Caelum, heir to the nation of Lucis, as his homeland is seized by the Niflheim empire. However, he soon finds that he has a bigger role to play. In addition to its dense narrative, Final Fantasy XV is often described as a "road trip" thanks to the characters' interactions (and a significant amount of time spent in a car) along the way.
#6 is Killzone Shadow Fall (2.1 million), a first-person shooter featuring exploration and stealth. While not considered particularly innovative as far as FPS games go, the multiplayer mode was considered quite solid and it remains a popular choice for people who enjoy competitive shooters.
#7 on the list is Bloodborne (2 million), an action role-playing title. Set in a Gothic Victorian city known as Yharnam, the player takes up the mantle of a 'Hunter' who acts to solve mysteries, explore the city, and defeat the many beasts that stand in their way. Death is far from permanent – which is quite important, given the sheer difficulty of the game.
Unlike many action games, Bloodborne prioritizes dodging, and randomized dungeons allow for continued replayability.
#8 is Driveclub (2 million), the only racing game currently in the Top 10. Most reviewers consider this title to be average at best, thanks to inconsistent AI, but it does offer multiple modes for players to compete in. Players also have the option of customizing everything from cars and drivers to the clubs they're part of, and weather/lighting changes provide further variety for races.
#9 is Knack (2 million), a platform-focused beat-em-up. The main goal is to guide the protagonist, Knack, through a series of long, linear levels. Aside from beating enemies, players can explore the environment, complete puzzles, and obtain hidden upgrades to unlock new options and features. While many reviewers considered it no more than average, it was developed as a pointed reminder that the PS4 isn't just about big, expensive titles.
#10 is Grand Theft Auto V (1.7 million), which was also released on the PS3 and sold significantly better there. Ostensibly an action-adventure game set in a fictional San Andreas, the real draw for many is the 30-player online mode where players can interact with the environment in significantly wilder ways.
Modern Availability Of The PS4
As a current-generation console, the PlayStation 4 is widely available in new and used formats. If you're looking to get started, a PS4 bundle (including one popular game) is a great way to begin. Bundles typically include the game at no additional cost, so even if you don't want to play the game yourself, you can sell or trade the game to someone who wants it.
Used versions of the console may or may not come with games.
Aside from the console itself, you'll need a PS4 controller. The Dualshock 4 has a distinctive touchpad in the upper middle part of the controller, which is used for everything from quickly typing to scrolling through a menu and selecting things like a mouse, rather than navigating with directional keys.
A PS4 headset can be plugged into the controller to mute external sounds and allow for chatting with other players. We recommend official headsets that go around the ears (instead of directly pressing onto them) – Sony offers audio support for official headsets to help provide the best sound for games.