Playing computer games on a PC online is a fun way to relax, unwind, and immerse yourself in one of the hundreds of different fantasy worlds.  There are more titles to choose from than you could ever play in a lifetime, and whether you're looking for the latest and greatest or a vintage classic, you can get them for your PC.
In this helpful guide, we'll talk about the pros and cons of gaming on a PC, and give you some suggestions on games you can download for free online.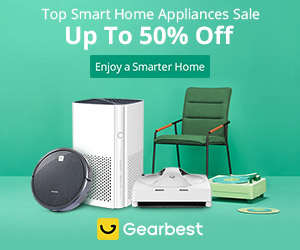 Reasons to Game on a PC
There are several different ways to game, but playing on a PC is both a traditional and popular method.  Here are just a few advantages to using your computer to play.
PC's offer significantly more titles than consoles, especially if you want to play multiplayer online games.  The vast majority of games are developed for PC's, and you have the option not only to download new titles, but also to play MUDs, email games, or browser-based games.
If you use a PC for gaming rather than a console, you have easier access to gaming sites, tips online, and other information to help your gameplay.  As a multi-use device, a computer might be a better investment as you can do more with it than just game.
If you're someone who values cutting-edge technology, a PC is the way to go.  You'll always have the best possible graphics, display resolutions, multi-core processors, and the ability to upgrade any of your components to build a powerful game system.  While new gaming consoles may offer advanced technology when they are released, hardware and software capabilities evolve quickly, and the system could be outdated long before a PC would need an upgrade.
Online gamers appreciate the range of connectivity options that a PC offers.  You can access the internet through many ways, connect to other computers, and play with or against gamers who have different hardware or operating systems online.  Unlike consoles like the Xbox that only allow you to play with others on the same closed network, PC gamers don't have those limitations.
Regarding upgrades, a PC offers a plethora of options to extend the life and viability of your hardware.  Once a gaming console is outdated, you need to purchase the next model to keep up with technology trends.  However, with a PC, you can swap out graphics cards, add more memory, or make other changes to your system for a minimal investment that saves you from having to purchase a costly new unit.
PC Disadvantages
Although many die-hard gamers swear by the advantages of a PC, there are a few drawbacks to consider when you set up your system.
PC's are expensive.  Compared to a gaming console that costs $500 or less, you'll likely spend at least twice that to invest in a computer for gaming.
You need to be tech savvy to game on a computer.  While they offer some user-friendly features, you'll need at least some basic technical knowledge to install new software and make sure that your device driver and components are compatible with your game.  Using your PC online for multiplayer games also opens you up to viruses and security breaches, and therefore you need to be comfortable running regular antivirus checks and making adjustments to your system to keep it safe.
PC games can be very complex and difficult to master.  While some gamers love the depth and adventure that these storylines provide, you will need to memorize more complex strings of keyboard commands and sit through tutorials before you're ready to begin play.
If you love sitting on your couch and playing video games, a PC might not be the best solution for you.  Many games require both mouse and keyboard action rather than a controller, making it difficult to have a couch set up.  Furthermore, it's not usually possible for more than one player to use one machine to play a game simultaneously with a PC like it is with a console.
Top Picks: Free Online Computer Games 
Gaming can be expensive, but thanks to hundreds of fun online computer games that you can download for free, there's always something new to play.  Here are a few of our favorite free current and retro games.
Free Computer Games Online
Star Wars: The Old Republic
While it wasn't a free release at first, Star Wars: The Old Republic has adopted a free to play model since.  It follows a somewhat predictable Star Wars storyline with a few fun twists.  Download it to play from different perspectives, like a bounty hunter, Imperial Agent, or the traditional Jedi.  There are subscriptions available that give you more in-game potential, but you can always make that purchase after some initial gameplay to feel it out.
Forza Motorsport 6 Apex
When the head of Xbox video game development, Phil Spencer, told the industry he was going to take the best franchises from the brand and release PC-friendly versions, he did it right.  One of the best examples is Forza Motorsport.
Forza is free to play, and offers support for 4k screens to give you a different twist from the traditional racing series games.  There are additional content downloads that cost extra, but they won't break the bank if you want the full PC experience.
Everquest
Everquest isn't new, but it remains one of the most important games in the history of massively multiplayer online role-playing games (MMORPG).  Initially released in 1999, the game has since experienced a never-ending stream of expansion packs and support, and now features vast new areas, races, and classes to the arena.  Most notable, Everquest does an excellent job of handling co-op play and stands out amongst its free online alternatives in this area.
Runescape
One of the largest free MMO's in the marketplace, Runescape is in its third reboot since its inception over ten years ago.  While it's probably not the most graphically astounding MMO out there, the latest improvements expand your horizons both figuratively and literally to draw more players and keep the current community happy.  This free download can run in your browser using the current version of Java, which makes it a convenient choice that doesn't take up a lot of drive space.
Lord of the Rings Online
Games that once cost money, especially in the MMO space, are following a trend.  They are relaunching with a free model in an effort to recruit more players.  Lord of the Rings Online is a good example, and if you dismissed it because of the hefty price tag early on, it's worth a second look.  As one of the more mature MMO universes you can play, there's nothing to buy up front and no subscription fee currently, making it a win/win situation.
Blacklight: Retribution
Since its arrival on the PS4 gaming console, Blacklight: Retribution is no longer a completely free game.  That said, it's nearly free and worth mentioning in this guide.  This fan favorite has no single-player mode, but you can play in a variety of unique ones like Team Deathmatch, Capture the Flag, Kill Confirmed, King of the Hill, or Domination.  The futuristic Cyberpunk setting is perfectly complemented by a variety of customizable weapons.  With over 1 million registered players, you'll always find someone to join us with or compete against.
Vintage Games
Sure, the latest and greatest titles are fun, but there's also an appeal to playing old computer games online too.  Whether you're looking for a vintage MMO, or want to beat your arcade score with one of the classics, we've got you covered in our top 3 list of games you can play on your PC online below.
Marathon Trilogy
In its heyday, the Marathon Trilogy was a groundbreaking FPS series for Mac computers.  This complex science fiction plot was one of the first of its kind in shooting-based games, and Marathon further innovated by offering players options like dual-welding weapons and innovative multiplayer modes.  This game set the standard for popular titles today like Halo and is now free to download on any PC.
Wolfenstein 3D
Another first-person shooter classic, Wolfenstein 3D, is available in a free, browser-based version as part of its 20th-anniversary celebration from Id Software.  Here you play as Allied spy BJ Blazkowicz who fights his way past Nazi captors to escape his prison.  Although you won't have an arsenal of modern weapons and the high-tech refinements you see in games today available, it's still a fun journey filled with fast-paced action.
World of Warcraft
You can't talk about MMORPG's without mentioning the historically significant World of Warcraft.  Not only does this game have surprising longevity, but it's also broken records with its financial success along the way.  Still a popular title today, this titan continues to evolve and offer expansions that give both old and new players thousands of possible questions spread over hundreds of regions.  Set in the world of Azeroth, you'll never run out of people to meet or things to do on this free adventure.