Whether you're a kid at heart, or you just love playing video games, picking a title that features a well-known superhero is a fun way to immerse yourself in the action.  When adults review games online, they gravitate towards ones with deeper and more complex storylines, as well as themes and content that isn't necessarily kid-friendly.
In this roundup of free online game reviews, we'll give you the details on the superhero games everyone is talking about.  They feature characters like Deadpool and Batman, as well as a few grown-up quests, that make them both enjoyable and not appropriate for kids.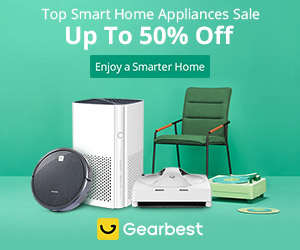 Video Game Reviews for Adults
Let's dive right into a few of the most popular titles out there.
Deadpool Game Review 
Featuring Marvel's resident Merc with a Mouth, adults who love a gratuitous good time filled with puns and violence will enjoy this game.  This is an offline only title without any online multiplayer capabilities.
Game Details
Available On: PlayStation 4, Xbox One, PC
Price: $49.99
Release Date:  November 17, 2015
ESRB Rating: M for Intense Violence, Blood and Gore, Mature Humor, Strong Language and Sexual Content
Online MultiPlayer Mode:  No
Developed by: Activision
Storyline
Much like the blockbuster hit featuring the same character, the video game rendition of Deadpool's antics gives zero you-know-whats about anything but having fun.  This updated version of the 2013 release features better graphics and sound, which makes the hyper-violent action even more lifelike.
Gamers follow Deadpool through his self-proclaimed "most awesome game ever," where he uses his arsenal of fighting skills to shoot, hack, slash, and explode his way through the levels.  Along the way, there's fame and fortune, as well as women and his trademark chimichangas to enjoy.
Guest appearances from a few X-Men sweeten the character line-up along the way as Deadpool battles everything from supervillains to giant robots and have a chance to beat death herself.
Is It Worth Playing?
While the Deadpool video game could be described as a mishmash between a surreal cinematic experience and a slap happy good time, critics have one point of contention with the title.  At its core, there's nothing particularly deep or challenging about playing it.
The game requires little skill, and follows the traditional arcade storyline where you find the bad guys, kill the bad guys, and then repeat the action.  Sure, the creators sprinkle in more than a little quirky humor and animation that makes the storyline almost impossible to not enjoy, but at its core, the game doesn't have much depth.
That said, if you're looking for some mindless gaming action that may leave you wondering what in the heck you just watched, it might be just the ticket.
Marvel vs. Capcom: Infinite
Although not a title with a "Mature" rating, Marvel vs. Capcom is a favorite title among adults because it features arcade-style fighting with modern graphics and weapons.
Game Details
Available On: PlayStation 4, Xbox One, Windows
Price: $59.99
Release Date:  September 19, 2017
ESRB Rating: T for Mild Blood, Partial Nudity, Mild Language, Suggestive Themes, Violence, and Use of Alcohol
Online MultiPlayer Mode:  Yes, Available online
Developed by: Capcom
Storyline
A who's who of the Marvel universe, Marvel vs. Capcom: Infinite brings together characters from every corner of the genre, both heroes and villains alike, and has them face off in epic battles.  This is a combat-based title, but while you'll be kicking butt and taking names, you don't see a lot of blood and gore.  The animation is presented in the over-exaggerated style of most comic books, with the occasional profane epitaph thrown in for good measure.
Played from the perspective of the hero in this tale, you'll battle two of the most dangerous villains in the Marvel Multiverse: Ultron and Sigma.  Armed with the power of two Infinity Stones, these evil geniuses set a plan in motion to merge their realities and kill off all organic life on their planets.
To prevent the convergence and eliminate the threat, you'll have to race to find the four remains stones and save reality as you know it.
Players get to select fighters, teammates, and your Infinity Stone along the way.  In online gaming reviews, playing online with others from across the galaxy is a popular choice to boost your chance of success.
Is it Worth Playing? 
This comic book reboot isn't what you expect at first glance.  While it absolutely features the common themes you expect in these types of games, including massive crossover events where heroes battle it out, villains turn on one another, and a massive cosmic threat that endangers the entire galaxy, it also throws in some exciting curveballs to keep you on your toes.
This latest entry into the Marvel fighting game franchise has revamped controls and gameplay mechanics, and whether you're a newcomer or a veteran, you should be prepared to be patient as you go through the learning curve.  The sequences feature four-button controls and two Infinity Stone specific buttons, and once you learn them, they function fluidly and are easy to combine for a significant impact.
You can play this title as either an arcade or story mode, each of which has pros and cons.  The arcade mode leaves you hanging a bit without any final character endings while the story mode begins 80 days after the convergence, and is a bit confusing to follow until much later in the story when all is revealed.
Although those two aspects punch a few holes in the storyline, they don't affect the awesome gameplay action along the way.  If you're searching for a fun, arcade-style game that's jam-packed with identifiable superheroes from the Marvel Universe, this is a great title for your collection.
Batman: The Enemy Within – The Telltale Series
Fans of the Dark Knight will love this epic new chapter in his adventure.  Be warned, this is not a kid-friendly title and has it's "M" rating for a good reason.
Game Details
Available On: PlayStation 4, Xbox One, Windows
Price: $24.99
Release Date:  August 7, 2017
ESRB Rating: M for Blood and Gore, Violence, Strong Language
Online MultiPlayer Mode:  Yes, Available online
Developed by: Telltale Games
Storyline
This original episodic adventure game gets high marks from both veterans and new gamers alike in online gaming reviews.  Staring the iconic DC Comics' hero, the title combines point and click controls with on-screen prompts, and timed decisions, to take you through the linear storyline.
Unlike past Batman games, The Enemy Within is particularly brutal and bloody and features graphic violence throughout its progression.  While you can expect a little debauchery from other players and characters, there's nothing particularly sexual or overt about that action.
The story begins following the collapse of the Children of Arkham where Batman discovers some shocking secrets about his family and their role in Gotham's underground.  Another immediate threat, the iconic Riddler, soon makes his way back to Gotham and his old foe, Batman.
As the hero, your job is to uncover the motive behind the Riddler's return by working with both good guys and bad along the way.  You will make decisions that may make you question your morals, and in the end, Batman's very soul may be at stake.
Is it Worth Playing?
If you love the style of the rebooted Batman franchise movies, where you get a more in-depth glimpse into the man and character beneath the cape, you'll love the internal battle between good and evil in this game.  Here, you follow a tale that shows just how deeply actions matter and the graphic and sometimes gory consequences as a result.  You don't just get to put on the mask; you also get to delve into the mind of this iconic character.
While it is both bloody and ruthless, the game makers do an excellent job of drawing you into the action with more quick time event decisions and interactive gameplay than we've seen in titles like this previously.  They build the adrenaline and the tension and immerse you in the storyline by showing immediate consequences to many decisions and actions.
This is a perfect choice if you're someone who wants to play a title that has more that one possible outcome, and you don't mind more than a little bloodshed along the way.
Marvel's Guardians of the Galaxy: The Telltale Series
There's more than one way to get hooked on that video game feeling in this Marvel Guardians of the Galaxy title.
Game Details 
Available On: PlayStation 4, Xbox One, Windows, Mac
Price: $19.99
Release Date:  April 18, 2017
ESRB Rating: T for Language, Violence, Use of Alcohol
Online MultiPlayer Mode:  Yes, Available online
Developed by: Telltale Games
Storyline
This downloadable episodic adventure game from Marvel features the well-known team of misfit heroes from the Guardians of the Galaxy franchise.  Playing as the good guys, you'll make point-and-click choices and participate in some quick time events that will immediately affect the outcomes.
Expect a fair amount of violence in combat, as well as moments in cut scenes where your characters could be wounded or killed in unexpected ways.
When you step into the boots of Starr-Lord, you'll immediately be charged with racing to the rescue for Nova Corps.  The villain, Thanos, is waging war on a planet searching for a mythical ancient artifact, which you and your team will recover and secure.
There's more than just one bad guy to be concerned with in this saga, and guarding the galaxy might prove to be more difficult than ever before depending on your choices along the way.
Is it Worth Playing? 
Marvel's Guardians of the Galaxy is known for bending the rules in the comic book world, and The Telltale Series is no exception.  This title takes many of the well-known elements from the books and movies and blends them with original dialogue and storylines to give you a fresh, fun, and immersive experience.
While the characters instantly feel like old friends, you won't be prepared for many of the twists and turns along the way.  The flashback moments give you a deeper understanding of Peter Quill and his relationships, which could make future cinematic experiences that much more memorable.
While the storyline is on point, if you're looking for fast-paced action, you won't find it here.  Be prepared to watch the plot unfold and make critical choices along the way that will direct the end result.  There are some investigative moments and combat scenes, but this isn't a traditional arcade-style game where you'll be punching and kicking your way out of every situation.
Online gaming reviews reveal this title is the perfect choice if you want to dive deeper into the Guardian's universe, and have a hand in what happens along the way.