NieR: Automata mods are additions to one of the most popular games released in the past few years. Published by Platinum Games in early 2017, NieR: Automata immediately became a hit, especially among users in Japan and other Asian countries.
However, what truly made the game great was its modding community.
Single-player, role-playing games are often among the most critically acclaimed games released every year. However, unlike multiplayer games, the shelf life of single-player games is usually relatively short.
And that short life span can be changed by a committed modding community to keep the game alive.
You're likely a fan of the game as you are searching for the best NieR: Automata mods. However, some may be looking to buy the game for the first time and want to know if mods can keep them playing for a long time.
As a result, before you can look at the best NieR: Automata mods, you need to have all your most pressing questions about the game, and its mods, answered.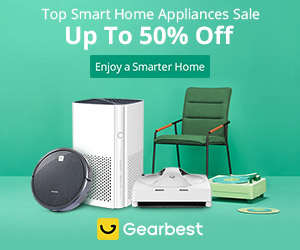 THE MOST PRESSING QUESTIONS
ABOUT NIER: AUTOMATA AND NIER: AUTOMATA MODS
Here we'll answer all the questions that we think are the most important for those considering downloading NieR: Automata mods. There will be questions that will help experienced and new players alike.
However, if you're a veteran of the game and come across a question you know the answer to, don't despair, we've got info for you too.
WHAT CONSOLES CAN I PLAY NIER: AUTOMATA ON?
HOW WILL NIER: AUTOMATA MODS IMPROVE MY GAMING EXPERIENCE?
ARE NIER: AUTOMATA MODS FREE?
HOW WE REVIEWED TO FIND THE BEST NIER: AUTOMATA MODS
Finding the best NieR: Automata mods required us to look at a wide variety of sources. We looked at published articles rating mods, forum posts with community comments on each mod. Additionally, we looked to find ratings and download numbers where they were available.
Since mods are not all available from the same place, they don't all have consistent stats regarding their download rates and overall rating. Some mods don't even have available ratings.
With some of these things unavailable, we instead made sure that the community reception of each mod in the comments was positive.
We also made sure that we could find articles written online praising each mod.
THE 10 BEST NIER: AUTOMATA MODS
Here we looked at 10 NieR: Automata mods that we found received high praise from the community. You should take note that although this is a numbered list, we are not ranking these mods. Instead, the list is in alphabetical order.
Finally, some of these mods require other mods to be downloaded with them to work correctly.
The download sites we'll be linking to are clear about if they need other mods. With this in mind, make sure that you read the download instructions on the download sites very carefully.
2B Hook is not just one mod. Instead, it's more of a collection of basic NieR: Automata mods inside one package.
This package of mods has more than 30 features. Some of the best features include god mode, no fall damage, no enemy damage, level manipulation, buddy spawning, item spawning, and entity spawning.
2B Hook is a package that compiles all these mods together into one easy to access place. However, you should note that this is not a package of mods that were meant for your first playthrough.
Many of the mods function as cheats in the game. So, if you want to experience the game as the developers meant for you to experience it, you should wait to use this package until your second playthrough.
2B Hook has 80 endorsements and 2,751 unique downloads.
2. 2B PLAYER MODEL REPLACEMENT
2B is the face of the NieR franchise, and for many, she is the reason they play the game. However, there are many other cool characters in the game. Many characters you'll never get to play as, or could you?
The 2B Player Model Replacement mod allows you to play as any character that exists inside NieR: Automata. The mod swaps the 2B player model with another character model of your choice.
However, the voice and animations will remain the same, which can cause some clipping and texture issues.
2B Player Model Replacement has 77 endorsements and 1,728 unique downloads.
3. 9S PLAYER MODEL REPLACEMENT
The 9S Player Model Replacement mod is essentially the exact same thing as the 2B Player Model Replacement mod, except you'll be replacing 9S with a character of your choice. The same clipping and texture issues exist with this mod.
9S Player Model Replacement has 66 endorsements and 1,918 unique downloads.
One of the biggest problems with the PC port of NieR: Automata is that the frame rates during cut scenes dropped to unwatchable levels.
Luckily, the Cutscene Fix mod lets players watch cut scenes in a resolution better suited for the PC. With this mod, it won't take you out of your immersion during the most critical parts of the story.
This mod is one of the most important mods for PC players. As a result, you should download this one before you play for the first time.
PC gamers have the advantage of being able to choose to use a keyboard and mouse or any controller they want. However, NieR: Automata has a problem where plugging in any controller will make the interface use the Xbox controller button prompts.
These prompts will get confusing quickly if you're using a different controller.
One of the most popular controllers is the DualShock controller. Not being able to use it would be an issue for many people. Luckily the DS4 Button Prompts mod exists, which changes the prompts to those that are useful for the DualShock controller.
This mod only has 408 downloads, but if you want to use the DualShock controller, you must download it.
FAR stands for Fix Automata Resolution and is one of the most crucial NieR: Automata mods.
NieR: Automata was released only capable of being played on the default resolution of 720p. Most gamers these days use a monitor that runs at 1080p; the difference in resolution makes the game look much worse than it should.
FAR makes tweaks to the game that makes it playable at 1080p and is an essential mod for any PC player. Additionally, FAR is a mod that is needed to download other mods.
There aren't ratings or download stats for this mod, but there are over 4,000 comments on the download page.
The Grid Overlay Removal mod is a small texture swap that removes some of the clutter from the screen in the menu and pause screens.
Grid Overlay Removal is not an essential mod, but it provides an excellent quality of life change without removing any essential features.
This mod has 1,080 unique downloads.
Despite being ported over PC, the game came with several problems for the mouse and keyboard control scheme. As a result, this is one of the most critical NieR: Automata mods.
The Input Overhaul Mod overhauls the control scheme to polish your controls into a scheme that makes more sense. For mouse and keyboard users, this mod is essential even on your first playthrough.
The Input Overhaul Mod has 127 endorsements and 4,501 unique downloads.
NieR: Automata is by no means an ugly game. In fact, it received praise for its art style at its release.
However, two years have passed since it came out, and the graphics are starting to age. To combat this, you can download a texture pack to improve the graphics.
This texture pack replaces most textures inside NieR: Automata and makes them higher resolution.
This mod received 1,107 endorsements and has 40,125 unique downloads.
This mod is purely cosmetic and completely optional. If you don't love the color palette of NieR: Automata, you can download this mod, and you can make changes to the colors and lighting as you want.
There are several pre-sets available inside the mod for you to choose from so you can find the optimal look for the game.
This mod has 51 endorsements and 2,040 unique downloads.
WHICH NIER: AUTOMATA MODS SHOULD YOU GET TO IMPROVE YOUR EXPERIENCE?
Which graphical and aesthetic NieR: Automata mods you download are totally up to you and your personal preference. However, many of the mods we discussed that fix bugs or make quality of life changes are essential before playing.
As we discussed, the port for the PC version of this game wasn't optimized, making some of these mods necessary before playing.
Once again, we want to reiterate that you must read the download instructions of any mod you plan to use very carefully. Some of the mods we listed require other mods to work correctly, specifically, FAR is needed for many of the other mods we mentioned.
If you fail, to follow the instructions, you will have issues.
Are you playing NieR: Automata for the first time or have you played the game already? Which NieR: Automata mods look the most appealing to you? Let us know in the comments!