The day is November 15, 2001. People eagerly check their watches and stand in line as they discuss their excitement with one another. Many have camped outside the door the night before just to get a glimpse. Finally, after much time has passed, the doors open and they walk up to the counter. The moment they have been waiting for has arrived. Their eyes light up as they each reach out to hold in their hands what would become one of the greatest gaming consoles of the generation: the Microsoft Xbox.

Since its first release nearly 17 years ago, the Xbox has gained millions of fans worldwide. Now those fans are anxiously awaiting the Xbox Two, the newest upcoming member of the Xbox family. The Xbox Two is rumored to have begun its design as early 2017, months before the release of the Xbox One X. At the E3 2018 in June, Xbox's Phil Spencer confirmed the rumors: "Our hardware team is deep into developing the next generation of Xbox consoles, where we will once again deliver on our commitment to set the benchmark for console gaming."

The first Xbox sold over 24 million units. Microsoft saw their all-time high with the Xbox 360, reaching over 77 million units sold. With the Xbox One, sales dropped tremendously, estimating 29 million units so far, which is about half of that of the PS4. However, don't let these numbers cast doubt. Microsoft has several anticipated features for the upcoming Xbox Two that will be sure to astonish gamers everywhere.

Microsoft's confirmation set all Xbox fans into a frenzy as they began to analyze all the possibilities for the new console. Though the Xbox Two has only recently been confirmed, there are a few things that can likely be expected.
Before Mr. Spencer finished his statement, the world began tweeting a seemingly subtle hint hidden within. He said they were currently working on "the next generation of Xbox consoles." This means we can likely expect multiple versions of the Xbox Two, which has been nicknamed Scarlett according to renowned tech guru Paul Thurrott. He hinted that this nickname represented a group of consoles, not just one.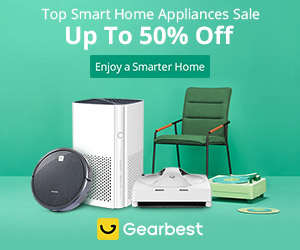 It may be that Microsoft releases an affordable base version with lower resolution and specs and a high-end version with every feature available, including backwards compatibility with Xbox One and Xbox 360 games. Some experts speculate that the Xbox One X will become the base version of the Xbox Two and the Xbox Scarlett will be the more expensive, high-end version. Either way, expect to be surprised with more than one Xbox Two console.
The idea of streaming services is not new in the gaming world. However, in an interview with Bloomberg back in 2017, Spencer confirmed that Microsoft is hoping to release top-notch streaming software sometime in the next three years.

With the upcoming release of the Xbox Two, it isn't unlikely that Microsoft will debut a streaming service that unites Windows gaming and Xbox gaming like never before. Console requirements could be nonexistent, and all games could be streamed on both platforms. Microsoft attempted to create a similar service over five years ago to no avail. It was never released because it proved to be too expensive for the company at the time. Now, with the ever-growing expanse of technology, this type of streaming service wouldn't be far from attainable.

This doesn't mean that everyone is on the streaming bandwagon. Though the idea sounds fantastic, many people have issues with the practicality of the service. In the past, video game streaming tended to lag depending on the console being used. With a video streaming service, movies and videos can be streamed across multiple devices. Games, however, are much more complex and often perform better on certain devices. To create games that run smoothly on every single device will be difficult, though not impossible.

Though video game streaming services are growing and expanding, many gamers still refuse to purchase any kind of streaming technology. It has long been debated among gamers all over the world whether physical disks or digital purchases are better. On one hand, digital games can ideally be played across multiple devices. On the other hand, this means the games aren't technically owned by the gamer, and over time, certain games will come and go from the digital store. This means favorites might not always be available to stream.
Sale
NBA 2K19 - Xbox One
Nba 2k celebrates 20 years of redefining what sports gaming can be, from best in class graphics & gameplay to...
NBA 2K19 continues to push limits as it brings gaming one step closer to real life basketball excitement and culture
Sale
Crackdown 3 - Standard Edition - Xbox One
Step up your boom and stop crime as a super-powered Agent of justice in Crackdown 3
Level up your super-Agent skills to jump over skyscrapers, hurl trucks at your enemies and fight like a boss
Lure vindictive crime lords out of their strongholds by roughing up their street soldiers, attacking criminal operations...
When Sony added VR to the PS4 in 2016, Xbox fans were expecting a VR release soon. That same year, Spencer stated they were currently working on VR technology to go along with their next Xbox release. However, it seems Microsoft quickly had a change of heart.

VR enthusiasts worldwide received a devastating blow back in June of this year when Microsoft's Mike Nichols confirmed that the company will not be adding VR to the Xbox Two, nor does he see it adding it to any future Xbox. He said that VR appears to work best with computer gaming, and the focus with all upcoming Xbox consoles is on improving TV gaming. Sorry, VR fans. It doesn't look like Microsoft will be adding this feature to Xbox any time soon.
Unfortunately, there haven't been any confirmed hardware specifications for the Xbox Two. Nevertheless, when compared to the Xbox One X released in November 2017, a few features can be predicted.

The Xbox One X came with 4K Ultra HD resolution, 2.3 GHz CPU, and the Scorpio Engine with a GPU that measures up to 6 teraflops at 1172 MHz, much more than the PS4 Pro's 911 MHz and the Xbox One's 853 MHz. It also came with a 4K Blu-Ray disc drive, which is something the PS4 Pro lacked.

It can be expected that the Xbox Scarlett will see its numbers continue to rise above that of the Xbox One X. The best gaming computers are already calculating over 10 teraflops, and there are rumors that the new Xbox will be calculating the same, if not more. Anticipate the Xbox Two taking the crown of one of the most powerful gaming consoles to ever exist in this time.
It isn't uncommon for new generation consoles to offer remastered, HD versions of everyone's favorite video games. The PS4 did this with Final Fantasy X. Xbox One did the same with Halo: The Master Chief Collection, which included all four Halo games previously released on older Xbox consoles. It's probable the Xbox Two will follow suit.
Experts and analysts anticipate an upgraded Xbox Two controller. The Xbox S, Xbox One, and Xbox One X controllers are essentially the same, with only very minor changes. It wouldn't be surprising if Microsoft released a redesigned controller for Scarlet. While custom controllers have been released over the years, the base controller has not changed much in the last couple. There is no better time to revise the Xbox controller than the Xbox Two release.
Sale
State of Decay 2 - Ultimate Edition - Xbox One
State of Decay 2 Ultimate Edition includes early access to the full game, a code for the original State of Decay: Year...
Build your community and invite up to three friends to explore an open world filled with hostile zombies Four Player...
Model Compatibility: Xbox One;Xbox One X Enhanced with higher resolutions, steadier framerates and better effects
Sale
Minecraft Master Collection - Xbox One
This collection includes: the Minecraft base game, 1000 mine coins and the Starter Pack DLC an amazing selection of...
Create your very own world and build to the limits of your Imagination
Explore mighty mountains and living ocean of Infinite worlds, amazing community-made maps, servers, thrilling minicamps...
Speaking of the Xbox Two release, fans are clamoring for informational sources to confirm when they can get their hands on the console. Alas, there are no confirmed release dates at this time.

Still, based on data from the Xbox One X and the average console lifespan, many anticipate a release sometime in 2020. Since every major Xbox has been released in November in North America, it wouldn't be too far out there to predict a November 2020 release date. It is doubtful that Microsoft will surprise fans with an earlier release.
The Xbox One S base console released at $299.99. The Xbox One standalone console was $399.99, with a Kinect bundle at $499.99. The Xbox One X had a price of $499.99 at its release. So, don't expect a high-end Xbox Two for less than $500. Some tech experts anticipate the most expensive Xbox Scarlett version to be as high as $699.99, with a low-end version as low as $449.99.
Microsoft has caused anxiety in many fans as they await the release of the Xbox Two. Though many features can be expected, not many have been officially confirmed. Microsoft will surely reveal more details and confirmations at the E3 2019 next summer. Until then, both Xbox fans and gamers all around the world must eagerly lie in wait. Needless to say, regardless of PS4 or Xbox loyalty, the new Xbox Two Scarlett will be a force to be reckoned with.