Since 1985, when the first Nintendo Entertainment System (NES) first hit the gaming scene, the Nintendo company has been a widely recognized and loved name. Over the years, Nintendo has introduced a wide range of video game systems. Despite offering new systems with upgraded technologies, they have also delivered well-known titles loved by all Nintendo fans.
For instance, original NES fans might remember the days of playing Super Mario. The classic game had players running and jumping through the 2D side-scrolling video game for several hours. As the years passed, Nintendo continued to release games featuring the beloved plumbers, but with better graphics and more advanced gameplay.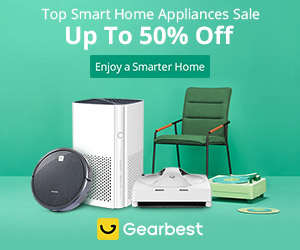 Today, Nintendo has come a long way from the original NES and understanding just how far they have come, what the company offers, and the latest news can help you decide if a system is right for you.
Systems and Titles
In November 1990, Nintendo introduced another system called the Super Nintendo. The system still allowed players to keep tabs on some of their favorite video game titles and characters with games like Super Mario World and Final Fantasy III. The system was loved by many but perhaps did not feel like much of an upgrade.
The games still offered the same 2D perspective, though the lines and graphics were a bit crisper, cleaner, and less pixelated. It was not until the introduction of the Nintendo 64 among North American gamers in September 1996 that people got to enjoy 3D Nintendo games. Super Mario 64 was just one example of the overhaul games and graphics received.
Players were able to fly through a world collecting stars and coins as the stomped and smashed their way through Goombas and challenging levels to reach Bowser in attempt to save Princess Peach. The 3D graphics had many gamers headed out to purchase the Nintendo 64 system, as did the ability to play with friends competitively in a 3D match of Mario Kart.
Nintendo continues to release new systems and titles with better graphics, a more advanced gameplay experience, and better resolutions. To date, the latest system offered by Nintendo is the Nintendo Switch. The Switch allows players to customize their gaming experience uniquely, yet still provides game lineups under popular titles, including Mario and Zelda, which have been popular since the beginning.
What's New in the News?
If you are a fan of the Nintendo franchise, keeping up with Nintendo news is a must. My Nintendo News offers all the latest information about systems, game titles, and the Nintendo company. By offering plenty of information, the company can keep gamers in the loop about all everything from current game lineups to future release dates.
For instance, if you were to search through current Nintendo News, you would find information about the Nintendo Labo. The Labo adds a new level of interactive play for current Nintendo Switch owners. It encourages players to use their imagination by allowing them to use kits filled with the tools and technology necessary to piece together unique additions for their Switch.
Nintendo News will also offer you information about any special deal or rewards that you can enjoy. Often, the company will offer sales on select games or during certain times of the year, which can help you save money. If there is a game you would like to purchase, check the news, first, for deals Nintendo might be running.
Get Rewarded
Many top gaming companies that sell consoles to the public offer paid for services that allow you to access special content and deals. For instance, Sony entices customers to pay for PlayStation Plus subscriptions. As a result, PS Plus members receive free games each month. Microsoft offers a similar paid for subscription service for XBox owners.
Nintendo, on the other hand, does things a little differently. While you do not receive free games, you can join their free rewards program. Initially, Nintendo offered a program called Club Nintendo. Gamers could trade in points from game purchases other Nintendo related items they purchased to receive Nintendo gear, in-game content, and price reductions on games and consoles.
Although Club Nintendo no longer operates, Nintendo does still offer a free rewards program. The company's rewards program now operates under the name My Nintendo. My Nintendo rewards users earn points on purchases, which they can redeem for various deals.
For instance, gamers can redeem points for discounts on games, wallpapers for their phone or PC, themes for their Nintendo 3DS, and other similar discounts. The content supported by My Nintendo includes those created for the Wii U and the Nintendo 3DS. Although Nintendo Switch rewards are not available yet, the company says that they will be soon.
Accessing Games and Content
Nintendo makes it easy for you to access games and content thanks to the Nintendo Store. The Categories found in the store include content for the Nintendo Wii U, Nintendo Switch, Nintendo 3DS and amiibo. There is even a character shop featuring some of the most recognized names among Nintendo gamers, such as Mario, Zelda, Splatoon, and Animal Crossing.
The store offers more than just games and in-game content. You can also purchase some cool Nintendo gear, such as a travel case or a Mario journal. There is even a Mario plush that you can put on display to let all your friends and family know where you stand when it comes to Nintendo content.
The store makes it easy for you to purchase games online, too. Purchasing games online allows you to access your content should you ever need to replace your device. Unlike a disc or a game cartridge, you do not have to worry about scratches or damages. Instead, you have a digital copy of your games and content available to you at all times.
Many companies realize the benefits of offering digital content to gamers. Thankfully, Nintendo jumped on board with the digital content trend, which makes many gamers happy. If you prefer a hard copy of your game rather than a digital copy, you can purchase a hard copy from the Nintendo store, or from any game store near you that carries Nintendo games.
Nintendo Company Overview
Overall, Nintendo is a rather successful company. Some might say they are not on par with the success of Sony and Microsoft, but Nintendo can proudly say that they have a long-standing record in comparison to Sony and Microsoft. Also, Nintendo proudly offers some of the most family-friendly games around.
People of all ages can enjoy Mario games without the worry of violence, offensive language, or difficulty. Games are pretty easy to navigate, yet still provide enough of a challenge for everyone. In fact, many people play Nintendo games competitively, trying to beat the records of other players to see who can complete a game the fastest in what gamers refer to as a "speed run."
Parents enjoy products offered by Nintendo because much of the content available is kid-friendly. Cartoon characters appear fun, and the overall set up of some of the latest consoles encourages interaction. Many other consoles feature games where you simply sit on the couch with a controller in your hand to have fun.
Nintendo, on the other hand, seemed to focus more on attempting to get their players up and moving, particularly when they released the Wii and the Wii U. The controllers that came with the Wii and Wii U required shaking, moving, and other interactions that got people up and out of their seats to have fun.
In the digital age, you find many people glued to screens with their behinds in a seat, so it was a refreshing change to find a company focused on encouraging people to move around. Nintendo even released games to help people focus on weight loss and fitness. Much of the content released by Nintendo includes everyone of all ages from children to elderly people.
Considering how many people are hard-pressed to find family-friendly content among newly released games, it is nice to know that Nintendo continues to be a reliable source. In fact, many consumers who speak about Nintendo commonly agree that the company appears unmoved by the success of other console sellers.
Instead, the company continues to focus on ways to convince their player base to interact in new and different ways. In fact, with the introduction of the Labo, the company hopes to encourage even more moving around, creativity, and fun. Very rarely does a console encourage that, which makes Nintendo a unique company.
If you are a Nintendo fan or perhaps considering seeing what all the Nintendo fuss is about, definitely start with My Nintendo News to find out more information. You can use reports and information to help you determine which Nintendo system is the best one for you. You may find that you like the Switch, the Wii U, or the standard Wii. Either way, you are sure to find games and content that near everyone can enjoy together.