Basketball games have been a longtime favorite genre among many gamers. By 1994, Midway's "NBA Jam" had become the highest grossing arcade game of all time. What set "NBA Jam" apart from others is that it began to stray away from basic NBA rules and allowed for rule-breaking. The play was exaggerated, and it made the game just plain fun.
After the release of "NBA Jam," multiple companies took note of is success and began to create their own no-rules basketball games. Thus, the emergence of street games began. Streetball allows players to step away from the rules and rigidity of the NBA court and just pick up the ball and play.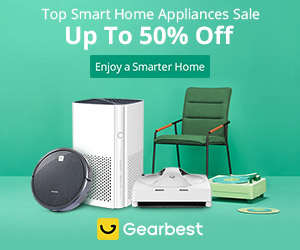 Several street games have been released in the past several decades, most notably EA's "NBA Street" series. Though it may be the most popular, there are several other street games that are favorites of streetball gamers. This list takes all NBA street games into consideration, not just EA's "NBA Street" series.
COMPARISON TABLE
While critics' reviews have been taken into consideration, this list focuses on the opinions and thoughts of actual gamers in order to provide a true, accurate and unbiased list of games for consumers.
Here are the top 5 best NBA street games of all time.
NFL Street - Gamecube
Fast-moving 7-on-7 arcade gameplay challenges
200 unique challenges
More than 300 current NFL stars and legends
This list starts off with one of the most classic streetball games ever made. "Street Slam," released in 1994, was found in every arcade in America and in multiple venues around the world. Known as "Dunk Dream" in Japan and "Street Hoop" in Europe, "Street Slam" was released right after Midway's popular "NBA Jam" and is similar to it in many ways.
The idea of the game is to win the ultimate street tournament. You choose from 10 different cities and compete in 3-on-3 games to be the best streetball team of all time. Like "NBA Jam," the gameplay is completely unrealistic and over the top, but that is what makes this game appealing. You can jump way higher than physically possible (basically flying), and there is only one rule: there are no rules. This means you can shove, elbow, foul and do whatever you need to do to win. (Hey, it's the streets after all.)
Probably the best part of this game, even more than the exciting, exaggerated gameplay, is the incredibly cheesy and original '90s music. Whoever was in charge of writing the lyrics to the hip-hop music in "Street Slam" deserves an award. Before you know it, you're singing along to the repetitive words while pushing your opponents so far that they literally fly off the court.
Rereleased on the Nintendo Wii in 2010, the game has regained much of its popularity. The only downside is that it only supports two players at a time, so multiplayer mode is a little disappointing. Nevertheless, "Street Slam" is sure to provide a nostalgic and reminiscent atmosphere for its players.
WHERE TO BUY
It is only currently available on the Nintendo Wii as part of its Virtual Console. You can find it as a downloadable game for either 900 Wii points or $9.
Sale
NBA Street - PlayStation 2
The game puts you on the playground with a set of NBA players -- choose your team from a group of NBA players, pick-up...
Beat them, and you can pick one new player from the other team to join your group
Beat the boss-team of each region to move ahead and build your rep
The release of "NBA Street" in 2001 was the start of a series that would dominate the streetball video game industry. Much like other streetball games, it took much of its inspiration from "NBA Jam." You can unlock ridiculous outfits and put in codes to make your players have abnormally large heads. Why? Because big heads are fun. That's why. It features 3-on-3 games that each go to 21 points.
The game features two different modes. One mode places you on different courts, and you must overcome challenges and complete tasks to unlock various places and players. The circuit mode is quite unique to arcade streetball games. You play against NBA teams by location, and each has its own streetball "boss" to beat. Once beaten, you can either add him to your team or take his skills before moving on to the next location of teams to compete against.
The game is entertaining and features many different unlockables in true arcade fashion. It does lack some type of career mode, which would become popular just a few short years after its release. Also, the gameplay design isn't smooth and doesn't flow well as you run up and down the court. Its two-player mode gets tiresome and repetitive quickly, and it doesn't offer the same exciting challenges as single-player mode. Overall, it's a solid game that initiated the ever-expanding "NBA Street" series of games.
WHERE TO BUY
Check GameStop's preowned section. You can also find it on Amazon for PS2 and GameCube.
NBA Ballers Phenom - PlayStation 2
Prove your skills on the court against some of the toughest players around, and tyr to walk away with a trophy
Customize your style to get all the eyes on you
Start interacting with the local scene -- meet other hopefuls and see who you can take, and who you should get on a team...
Midway, the makers of "NBA Jam," released "NBA Ballers" in 2004 to compete with other streetball games that were gaining rising popularity in the early 2000s, and it gets it right in all the areas where it matters. Unlike other games, such as "NBA Street," "Ballers" focuses on one-on-one gameplay. You can play in the career mode, where you begin as a no-name street player who enters into a reality show and competes to become the greatest streetballer alive. You can also play in the tournament mode, which is similar to the career mode except you get to choose from real-life NBA players rather than create your own.
One of the strongest features of "NBA Ballers" is its graphics. For a game released in 2004, the design is incredible. Midway used real streetballers and NBA players to capture every move, dribble, shot and dunk. Each court has a lot of detail and features the homes of NBA players, as games usually take place in their backyards. The animations out-do that of "NBA Street." Also, the music in the game is great and meshes well with the speed of the game.
The game offers challenges to overcome. You can unlock different avenues and players. While this is one of the game's most fun aspects, it's also one of its shortcomings. Those who enjoy the task of earning points and beating various trials will truly enjoy this game. However, the game begins with almost everything locked, so if you want to play at a particular place or as a specific person, you will have to wait until you unlock it.
WHERE TO BUY
Check out your local GameStop's previously owned section for PS2 and Xbox games. You may also be able to find it on Amazon or eBay.
NBA Street V3 - PlayStation 2
Play on 12 authentic courts around the world, from Rucker Park in NYC to Venice Beach, California -- even courts in...
Go wild with the Gamebreakers - turn combos into a 3-man aerial dunk assault
The Trick Stick gives you complete control of the rock -- take your dunka nd slams further, and make up your own crazy...
EA takes yet another spot with its third installation of the "NBA Street" series. It features improved graphics and smoother playability. It introduces the trick stick, which is an easier and more sensible way to execute moves and jukes. In the first two volumes, you had to press a button or series of buttons. It also introduces online playing for PS2 and Xbox. The game makes creating characters more realistic, making taller players naturally better at dunking and shorter players naturally better at ball handling.
"NBA Street Vol. 3" has the best career mode of all games in the series. As your created player tours the country and competes in games, his reputation increases and he is able to recruit better players. You can even eventually play with some NBA players you recruit to your team. Completing various challenges to unlock different clothes, courts, moves, players, and increases to your skills makes for a captivating career mode experience.
"Vol. 3" doesn't feature nearly as many NBA and street legends as "Vol. 2," which has been the cause of complaints from many players. Gamers were appalled that Michael Jordan was nowhere to be found. Needless to say, it's still one of the best street games of all time.
WHERE TO BUY
Check out Amazon, eBay or GameStop. This game was originally available on PS2, Xbox and GameCube.
Street Hoops
This item comes with no original case, box, sleeve or artwork. Media ONLY. Discs, tapes and games will ship in clear...
AND 1 Streetball - Xbox
Play against sensational AND 1 Mix Tape Tour players such as AO, The Professor, Spyda and Pharmacist -- each with their...
Execute mesmerizing moves like Hot Sauce's killer crossover, Helicopter's rim-bending dunks, and The Professor's no-look...
Build your own character and create your own signature moves using AND 1's revolutionary Create-a-Move editor
Sale
NBA Street Showdown - Sony PSP
Create your own baller - Add your personal style to your characters
Defeat the best the streets have to offer with an arsenal of dunks, passes, dribbles, and tricks
Earn style points in Shot Blocker and Arcade Shootout modes and enhance your status as the game's newest street legend
NBA Street Volume 2 - PlayStation 2
See how good you really are, when you face the greatest basketball players in the history of the game
Select from 145 NBA players, 25 NBA Legends, and 6 Street Legends
Unlock 30 different dunks and 20 different street tricks, as you try to stuff Dr. J or block Michael Jordan
Avid streetball gamers almost unanimously agree that "Vol. 2" of the "NBA Street" series is the best street basketball game. Though critics tend to favor "Vol. 3" over "Vol. 2," the devoted streetball gamer will tell you that nothing beats "NBA Street Vol. 2." It's quirky and funny, allowing different codes and unlockables for no other reason but to make you laugh.
The gameplay is much better than the original. EA smoothed out the graphics to ensure the best possible playability. The single-player mode isn't much different from the previous installment. You complete challenges and compete against various NBA and street players to become a streetball legend. The difficulty settings seem a little off, though, with the hardest setting not being that challenging.
The ultimate reason "Street Vol. 2" takes the No. 1 spot in the hearts of gamers is its massive variety of players. It features a huge amount of NBA and street legends, along with other unlockable players like hip-hop artist Nelly, who is featured on the soundtrack (which is great, by the way). It also showcases not one, not two, but three different Michael Jordan players. Streetball gamers have spoken, and what they want is to play with their favorite NBA and street players of all time. EA heard their cry and provided them with "Street Vol. 2," and they were not disappointed.
WHERE TO BUY
GameStop, Amazon, eBay, Barnes & Noble. Available on PS2, GameCube and Xbox.
NBA street games offer gamers a unique perspective on basketball and allow them to feel included in a way that classic NBA games don't. Games like "Street Slam" and "Street Sports: Basketball" sparked a move toward more street games that gamers latched on to. EA's "NBA Street" series is one of the greatest in streetball gaming, and "Vol. 2" has long been regarded as the best NBA street game to date.