The Nintendo 3DS is a powerful console that can play many first party games from Nintendo. The Nintendo 3DS has a wealth of games to choose from. If you enjoy stat based narrative adventures with strategic combat, you could go with an RPG. If you enjoy heavily skill-based games that require you to master timing than a 2D platformer might be for you.
Whichever type of game you prefer; we are sure that there is an upcoming 3DS game you will enjoy. Let's take a look at some of the upcoming games planned for release on the Nintendo 3DS.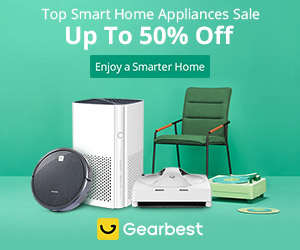 Etrian Odyssey Nexus - Nintendo 3DS
The Definitive Entrain Odyssey Experience – With more classes, characters, gameplay systems, and labyrinths than any...
Customize Your Perfect Exploration Party - Create and customize characters from 19 playable classes, then take on the...
Both Newcomers and Veterans Welcome! - With the ability to swap between four distinct difficulty settings, auto-mapping...
Etrian Odyssey Nexus is a game that released in Japan on August 2, 2018. This game is expected to be released in the west on February 5th, 2009.
Etrian Odyssey Nexus is being developed by Atlas. This company has had over 35 years of experience developing tactical, narrative rich RPGS. Their game creation library is expansive and includes the cult classic Shin Megami Tensei Series.
If you have followed the Etrian Odyssey series, then you will be excited to know that series veterans are returning to reprise their roles in the creation of this game. Yuji Himukai returns to this series as lead character designer. Shin Nagasawa returns as this series excellent monster designer. Lastly, Yuzo Koshiro adds depth to the world with their incredible composition.
Fans of Atlas games will find themselves right at home with Etrian Odyssey Nexus. This game is definitely the definitive Etrian Odyssey experience. It features 19 different playable classes, a large cast of characters, and deep tactical gameplay.
Etrian Odyssey Nexus is meant to be an exceptional dungeon crawler that relies on you customizing your party to make it through challenging encounters. You will take on a variety of enemies in Lemuria's labyrinths.
When it comes to game difficulty, experienced players and newer players to Etrian Odyssey are given 4 different difficulty options to tailor the game to their preferences. This makes Etrian Odyssey Nexus an excellent game for a variety of players. If you are interested in trying out an RPG, then Etrian Odyssey Nexus is worth your attention.
Sale
Kirby: Battle Royale - Nintendo 3DS
Kirby is entering a tournament against his toughest rival yet…himself! 1-4 players can fight in local* or online**...
Hoard treasure in Ore Express, knock out opponents in Slam Hockey, shoot missiles at Robo Bonkers, and more! There's a...
Pick from 10+ abilities and 10 battle types to compete in countless matchups. Up to 4 players can each choose an ability...
Kirby Battle Royale is a multiplayer competitive fighting game developed by Nintendo. It currently has a scheduled release date of January 19, 2018.
Kirby Battle Royale is one of the many games Nintendo has developed. If you are not familiar with Nintendo, they have developed many classics like the Legend of Zelda, Mario, and Donkey Kong Country. Kirby stands as a mainstay for Nintendo, and Kirby Battle Royale features gameplay that fans of Kirby are sure to enjoy.
Kirby Battle Royale features a wealth of single-player and multiplayer gameplay options. Tackle a fun story-based game with King Dedede's Cake Royale mode. Or, challenge your friends to competitive fighting matches in local and online multiplayer matches.
Multiplayer is the lifeblood of Kirby Battle Royale. Players are given a variety of Kirby abilities from various games to compete in tournament style competitions. Use Kirby's sword mode to devastate your opponents. Or, you can use Kirby's ninja mode to sneak your way to victory.
Kirby Battle Royale has 10 different multiplayer gameplay types that each function differently. The following gameplay types are included in Kirby Battle Royale:
Battle Arena
Apple Scramble
Coin Clash
Attack Riders
Crazy Theater
Rocket Rumble
Robo Bonkers
Slam Hockey
Ore Express
Flag Ball
Each game mode has a different objective and requires novel uses of Kirby's powers. Flag Ball, for instance, requires spatial awareness, timing, and excellent platforming skills to place a flag inside of a hoop. On the other hand, Battle Arena is based completely on players fighting capabilities, and their ability to battle with one another.
If you are a fan of Nintendo's excellent game design, you love Kirby, and you enjoy multiplayer games like Super Smash Bros., then you should definitely peep Kirby Battle Royale.
Shovel Knight: Treasure Trove - Nintendo Switch [Digital Code]
Yacht Club Games' beautifully authentic style bridges the gap between yesterday and today. Design, art, and audio...
The systems of today also give Shovel Knight modern touches: detailed animation, multilayered parallax backgrounds, and...
Leap over gaps! Duel with foes! Uncover treasure! Find Secrets! Upgrade! Shovel Knight is simple to learn and play, but...
Shovel Knight King of Cards is the last entry in the excellent Shovel Knight 2D platforming series. It has a release window slated for 2018.
Shovel Knight King of Cards is developed by indie game developers Yacht Club Games. If you follow indie games, then you should know about the Shovel Knight series. The Shovel Knight series is comprised of multiple 2D platformer games that have revolutionized 2D platforming.
Shovel Knight games throw challenging platforming and enemy design with superb storytelling. Shovel Knight King of Cards allows you to play as the gilded goon, the King Knight. You travel through 4 worlds that are new to the Shovel Knight Universe.
In the worlds you travel to, you navigate over 30 courses to defeat the Three Kings who rule over the land. Combat is a mixture of large dashing bash attacks, and spinning strikes. The King Knight has a specific fighting style that prioritizes bashing and bouncing around the map. If you are a fan of goofy, yet
detailed combat, then Shovel Knight King of Cards will be right up your alley.
Throughout the game, you can collect a variety of armor, combat abilities, and followers. You will heavily use these systems to best the game. Shovel Knight King of Cards also adds a card battling component that allows you to flex strategy against various opponents in the land. King of Cards does its best to add game mechanics that a variety of gamers will enjoy.
Luigi's Mansion - Nintendo 3DS
The original Luigi's mansion, which was a launch game for the Nintendo GameCube system in 2001, is coming to the...
This remake has an updated look and new features, like a map that displays on the bottom screen
Luigi's mansion launches for Nintendo 3DS later this year
Luigi's Mansion for the 3DS is a portable version of the same game that was released on the Nintendo GameCube. Luigi's Mansion will be released on October 12, 2018.
Luigi's Mansion features Nintendo's excellent classic design, with a horror adventure that fans of the taller, greener Mario brother will enjoy. The game features a narrative in which Luigi win's a mansion in a competition that he had no idea existed.
If you watch horror movies you know, if you are given a home of great value for no reason, expect ghosts and haunted angry spirits. This is true in Luigi's Mansion as he must navigate the haunted mansion and complete a large series of objectives.
There are puzzles and bosses galore in this game that will definitely challenge you. You can use a variety of abilities like the flashlight, fire, water, and ghost traps to combat the many ghosts, ghouls, and spirits that you will come into contact with.
This game flips the typical Mario narrative on its head by making Luigi the main character. There is even a point in this game where you have to save Mario. This helps restore Luigi to some form of glory after his untimely demise on August 8, 2018.
If you enjoy the gameplay that Nintendo has refined over the years, and you loved the GameCube classic, then Luigi's Mansion will be an exciting game for you. We expect this game to be relatively popular giving how popular the game was received on the GameCube.
Sale
Jake Hunter Detective Story: Ghost of The Dusk - Nintendo 3DS
Hardboiled action - dive into a gritty world populated by shady characters, and dubious allies. you'll need to harness...
Investigative instincts - to solve this mystery, you'll need to use all of your master detective skills: Question...
New cases, new faces - after a long hiatus, Jake Hunter is back on the beat and tasked with solving all-new cases with a...
Jake Hunter Detective Story: Ghost of the Dusk is a horror, mystery game that revolves around discovering why a home is being cursed. This game has an undetermined release date and will either be coming out in 2018 or 2019.
Jake Hunter Detective Story: Ghost of the Dusk is being developed by Aksys Games, a company known for its excellent competitive Blaz Blue fighting series. What is interesting in the context of this 3DS game, is that Aksys Game is bringing its narrative talent to work on this game.
Aksys games are known for having long form anime inspired stories. Storylines are usually long and complex and feature a vast amount of intrigue. If you are someone who enjoys horror mystery games, then Jake Hunter Detective Story: Ghost of the Dusk is definitely the game for you.


| | LOOK FORWARD TO THESE 5 UPCOMING 3DS GAMES |
| --- | --- |
We have tipped you off to 5 games that will be coming out on the 3DS that should be a blast to play. Each game on this list is being released by a studio that is known for being innovative in the games they design.
Whether it's the blast from the past Luigi's Mansion, or the well-crafted platformer Shovel Knight King of Cards, we are sure there is an upcoming 3DS game that you will enjoy. Be on the lookout for when these games release in late 2018, and early 2019!
Keyword: 3ds games
Last update on 2021-10-25 at 05:23 / Affiliate links / Images from Amazon Product Advertising API