Smartphone manufacturers have competed over the years to bring the best specs to their customers. Apple is no different, continually making improvements to their iOS devices. iPhone and iPad users should be very satisfied with the gaming experience available to them.
Gaming Experience on iOS Devices
Gaming on an iOS device is a unique experience. The experience has changed over the years as the Apple has made improvements to the gaming platforms on various devices. Below are brief gaming breakdowns for today's iOS gaming experience.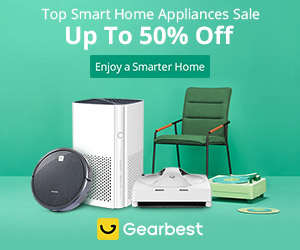 iPhone X
The iPhone X introduced a drastic change to the gaming experience because it eliminated the home button. When the phone was released initially, some games suffered because of the new swipe gesture. However, app developers have been working to improve this and tailor their gaming experience to the iPhone X's hardware.
The iPhone X features a 3GB of RAM and an A11 Bionic chipset, providing a super-fast processor. The phone also features a larger screen than seen in any of its other iPhones, also improving the gaming experience. The iPhone X also features a large screen, making for a powerful gameplay experience unseen on any other iPhone.
One problem that gamers seem to have with the iPhone X is the notch that runs on the outside of the phone. During some gameplay, this notch glows a bright white that is distracting and unnecessary. Because of this, many gamers have found that that iPhone is better suited for portrait mode than landscaping mode when it comes to gaming.
Apple also featured facial recognition technology with the iPhone X. Although it was primarily introduced as a security feature, it will be more interesting to see how it is developed into games. Similar to the iPad's motion sensor, which will be touched on below, the facial technology could be used by app developers to revolutionize the gaming experience.
iPad
Obviously, the biggest benefit to gaming on an iPad over an iPhone is the screen. The tablet screen is much larger, which makes for clearer, crisper visuals. iPads feature a 9.7" high-resolution screen and a backlit LED display, which is perfect for those looking to game while on the go. The iPad also features a 178-degree viewing angle, making gaming easy no matter how you hold the device.
Additionally, an iPad features more computing power than an iPhone. iPads feature a fast processor with considerably more capability than the iPhone processor. The iPhone works just fine for gaming, but if you've never gamed on an iPad, you'll be impressed with the difference. The iPad also features an impressive gaming lifespan of ten hours on a single charge.
Perhaps most important, however, is the gaming experience itself. Many app developers have been focusing on adding enhancements to the iPad versions of their games. For example, Gameloft released a version of its Nova game that is specifically designed to take advantage of the iPad's features. The iPad version has a feature called Multiple Target Acquisition, increasing gameplay capabilities.
Need for Speed has also tailored their game specifically to iPad users. When playing on the iPad, gamers can look in their rearview mirror to view threats coming behind them. This is a feature that is made possible because of the iPad's larger screen and is not available on iPhone version of the game.
The iPad also features a built-in motion sensor that is similar to the 360-degree panoramic feature recently unveiled on Facebook. Games take on a whole new life because developers can use the built-in motion sensor to rotate the screen as part of the gaming experience automatically.
Similarly, some racing games will let you use the iPad as a steering wheel. Turning the iPad side-to-side simulates driving. These are features that really have not been available to gamers before unless they are wearing virtual-reality headgear. As Apple continues to develop this technology, the gamer experience is sure to keep getting better.
Upgrading Your Gaming Experience
Over the past couple of years, Apple has made efforts to allow third-party manufacturers to help make improvements to the iOS gaming experience. Since iOS 7, Apple has allowed these manufacturers to produce game controller accessories for iPhones and iPads. Third-party Apple controllers are available because of the MFi Program.
The MFi Program is a licensing program that permits third-party manufacturers to create AirPlay accessories, including audio and electronic accessories, that are compatible with all iOS devices. Unfortunately, MFi licensing is the only way to create a device that works with iOS and Apple is generally strict when granting MFi licensing.
Because of this, there are far fewer gaming controllers for iOS users as there are for Android users. Additionally, iOS users do not have nearly the same support or compatibility levels as Android users do. Third-party manufacturers are limited to the specs that Apple requires, and they are not allowed to deviate from these specs when creating these controllers.
For example, controllers for Apple devices do not feature click-button analog sticks, a feature that is common in many of today's gaming controllers. This is because Apple did not include click-button analog joysticks in their licensing specs. Because all MFi products must meet these specs, all Apple-compatible controllers do not feature click-button joysticks. Unfortunately, there's no alternative to this.
But, that's not to say gaming with a controller on an iOS device is impossible. Controllers make for a better gaming experience because they prevent lag time sometimes seen when playing games on a touchscreen device.
Gamevice Controller 
Apple encourages the use of the Gamevice controller. In fact, for a while, the controller was sold on the Apple Store website. The controller is able to be used with any iOS device as old as the iPhone 6, no matter the size of the device. Gamevice's controller is certified under the MFi program.
The Gamevice is a holster that comes in two different pieces and snaps into both sides of an iOS device. One side of the holster features a male Lightning port that plugs into the charging outlet. This anchors the controller to your device and is what allows your device and the controller to communicate. Both sides of the controller snap onto your device for a secure fit.
The left side of the controller features a four-way directional pad, an analog stick, and two triggers. The right side of the controller features an additional analog joystick and four control buttons. Additionally, there are two trigger buttons and a menu button on the right side of the holster.
The Gamevice controller's designed has changed somewhat as Apple eliminated the home button and changed the face of their devices. Because of this, older models of the Gamevice controller may not work well with newer iOS devices.
iPhone Games
There are hundreds of games available for the iPhone, all of which can be found in the Apple Store. A complete list of available iPhone games can be found here.
Best iPhone Games
These are a couple of the best iPhone games available.
Alto's Adventure 
This game is simple to play and is surprisingly relaxing. Users snowboard at high speeds with the click of a button, where they then use one-touch controls to gain points. The game features great visuals and a very soothing soundtrack. Download it here.
Rules of Survival 
This Battle Royale game is played by over 80 million gamers across the globe. You'll be dropped into a map with 120 players where it's last-man-standing. The game is free to download in the App Store.
Fun iPhones Games
Looking for fun that will keep the entire family entertained? Start with these fun iPhone games.
Dragon Hills 2
This game is one of the best action games available in the App Store. In this game, users sit atop a mechanical dragon and fight off a zombie apocalypse. It costs $2.99 in the App Store and features a 4.5-star rating.
Hocus 
This is a challenging puzzle game. There are over 100 puzzles that need solving. Although the puzzles are challenging, they feature minimalist 3D shapes based on the drawings of M.C Escher, a graphic artist. Download it here for just $.99.
iPad Games
As mentioned, there are different games for the iPad and the iPhone because of the vast differences in hardware and game experiences. Below are our recommendations for the best iPad games available at the Apple Store.
Starman: Tale of Light
This game, which costs $3.99, is an adventure through space. Users try to solve puzzles with their character, a miniature astronaut. This game is intellectually stimulating and features sleek, bold graphics. It's not a game that you'll blow through in a few days. Instead, if you take your time while playing it, you're in for a memorable experience.
It can be found here, where it has a five-star rating.
Motorsport Manager Mobile 2
This game, also available for $3.99, is a racing management game. You'll spend time designing and testing racetracks. Gamers can also change car setups and adjust their pit stop techniques. The game provides an interesting twist to racing games and is sure to keep you entertained for hours. It's available in the App Store with a 4.8 rating.