As the number of people that use smartphones grows, so too do the options for gaming while on the go. Those with Android smartphones are in luck. Thanks to the software's controller compatibility, serious gaming is a viable option for Android phones.  Interested in gaming on your Android device? Pick up one of the controllers below and then download some of the games we've recommended.
Android Game Controller
For a gamer, an Android can provide a superior game experience because of the ability to connect a controller. Game controllers are more native to Android apps and software than they are iOS software. There is significantly more support for Android game controllers. In fact, during the 4.0 Ice Cream Sandwich update, controller support officially became an added feature.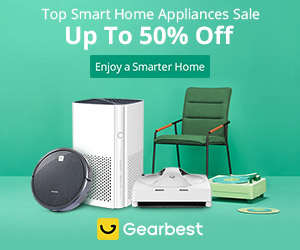 Another unique feature that Android game controllers provide is flexibility. With gaming systems like XBOX and PlayStation, you are forced to use one specific controller. If this controller does not feel right in your hands, you're out of luck. You're forced to either get used to the controller or get rid of your system.
Android game controllers don't run into this problem, however. Android does not have a sanctioning body that oversees Android controllers, which means they can be made by any manufacturer. Android game controllers can come in a variety of sizes and shapes while still offering Android compatibility. These controllers can work with both Android phones and tablets.
Because there is no specific Android controller licensing, many Android-compatible controllers work over the Human Interface Device protocol. This means that your controller could potentially work with your computer as well. So, you could have one universal controller for your gaming needs. Use the controller at your computer, and then take it with you to use on your phone when it's time to go mobile.
Connecting Your Android Game Controller
There are a few ways you can connect your controller to your device. One of the easiest ways to do so is through a Bluetooth connection. This allows your controller to be wireless, making it easy for you to enjoy your game from anywhere in the room. A Bluetooth controller can also be beneficial when your game is at close proximity.
Connect your controller to your phone just as you would any other device, such as a pair of headphones or a fitness tracking device. Your controller should provide additional instructions for assistance.
If you'd rather use a wired controller, you'll end up connecting to your device with a USB host cable. This serves as a converter that allows your controllers full-sized USB A plug to connect into the micro-USB slot, which typically operates as the charging port. Because of this, you should be able to use XBOX 360 and Xinput controllers on your Android device.
If you have a PC gaming controller that you love, you'll likely still be able to connect it to your Android phone or tablet even if it doesn't have USB A connection. You'll simply need to find a converter to match your device's input. The "male" end of the converter should also be a micro-USB plug, while the "female" end of the converter should match your controller's input.
Best Android Game Controllers
Curious about which Android game controllers you should purchase? Consider choosing from one of the controllers listed below.
Moga Hero Power
The Moga Hero Power is widely considered the best Android game controller available. This is a full-sized controller, with looks and feels very similar to an XBOX controller. It provides a sound base and a solid grip. The controller features a standard dual analog configuration, including two joysticks and a four-way directional pad.
The neat feature about the Moga Hero Power is that it holds your phone while you play. There is a fold-out hinge stand in the center of the controller that unfolds upwards, allowing you to play anytime, anywhere. Hypothetically, it'd be very easy to play games while laying down in bed while using this controller.
However, the downside to this feature is that it will not hold a tablet. So, if you are using this controller for its hinge feature, you'll strictly be limited to phone use.
Lastly, the Moga Hero Power features a 2,200 mAh battery, which charges your phone during gameplay via an attached micro-USB cable. This is the largest battery available for an Android game controller, which is beneficial for extending your phone's battery life and maximizing gameplay. Additionally, the controller offers a four-light LED light that lets you know when the battery is running low.
The controller retails for approximately $25 and can be found on Amazon.
SteelSeries Stratus XL
If you're a serious gamer, this controller is a great option. It looks and feels just like any controller you've used while gaming in the past.
The SteelSeries features a four-way directional pad, two analog joysticks, four action buttons, dual triggers, shoulder buttons, and a four-light LED display. It also features three additional buttons on the front of the controller that can be programmed for use on Android devices as home and back buttons.
The controller supports Bluetooth connectivity and runs on AA batteries. These batteries last approximately 40 hours. The controller typically can be found for less than $40 and is sold on Amazon.
8Bitdo Zero
If you're looking for maximum portability and convenience, this controller may be for you. It looks like an original Nintendo controller that's been shrunk down, barely fitting in your fingers. But what it lacks in size, it certainly doesn't lack in functionality.
The controller, which is best suited for arcade style games, features a four-way directional pad, four action buttons, two trigger buttons, a start button, and a select button. The controller also comes with a protective case. The 8Bitdo Zero weighs a mere 18 grams and is small enough to fit on a keychain.
The 8Bitdo features a 180 mAh battery that lasts approximately 18 hours. It also comes with a snap-on bracket that allows it to attach to many Android devices. It typically costs less than $20 and can be found on Amazon.
Best Android Games
There are a plethora of games available for Android users, most of which can be found in the Google Play store. Google Play excels offering the best Android games to their users. Although 2017 statistics haven't been released yet, 2016 was a banner year for Android gamers as 90% of Google Play's revenue came from games.
A complete list of Android games can be found here. In the meantime, check out some of our recommendations below.
Free Android Games
If you're just starting out as an Android gamer, you may want to start with these free Android games. Doing so can help you get comfortable playing on your device display with your new controller.
Asphalt 8: Airborne or Asphalt: Xtreme
These games, brought to you by Gameloft, are both great racing game options. Both feature online multiplayer options. Although the download itself is free, you can purchase add-ons while within the app. Both games can be found in the Google Play store.
Critical Ops 
This is a truly remarkable first-person shooter game, especially considering the fact that it's available for free. The game places you in urban environments battling terrorists. There is also an option for multiplayer gameplay online. Updates for the app are frequently issued, with the developer continually fixing any bugs or glitches that appear. Check it out here.
HQ Trivia 
This trivia game has boomed in popularity over the past few months. The game is a live game show where all players compete against each other at the same time. The best part? Do well against the 12-other people you compete against, and you'll earn real money. Get it here.
Best Offline Android Games
If you're on the go with limited connectivity, or simply don't feel like sucking up your data plan, you may want to consider one of our recommendations for the best offline Android games. Google Play allocates a specific section of their online store to offline games, so it should be relatively easy to search for offline games.
Freeze! 
This game is a challenging game, with the goal of escaping danger by reaching a portal. The challenge comes in when you have to defy gravity by tapping the "Freeze" button and rotating a dial to stay afloat. There are over 25 levels in this game, sure to keep you entertained for hours. It can be found in the Google Play store by clicking here.
Angry Birds Star Wars 2
Both Angry Birds and Angry Birds Star Wars were great versions of the game, but this may be the best yet. This game is extremely high quality and features a great interface. This game is easy to play and is fun for the whole family. Download it to your Android device here.