Video games are among some of the best forms of entertainment around.
The industry is steadily growing, and the big three companies, Microsoft, Sony, and Nintendo, continue to output great hardware. This leaves the best software available to you wherever, and whenever, you
want.
Simply put, there is a great catalog of games out there right now.
Of course, video games are also a complicated industry.
There is plenty to see and do within these games that often we forget about anyone new to the scene. For every person who's been gaming their entire life, there's two or three that have never played games, nor purchased their own console.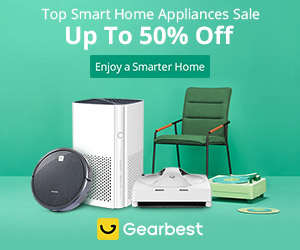 So, if you fit into the latter category, you probably have a long list of questions. That's where our list of common game FAQ's will come in handy.
You might take for granted the terminology and knowledge that goes into playing a game now, but if you haven't touched a controller in years, or ever, there is plenty to catch up on beforehand.
Let's look at some of the best ideas, terms, and themes surrounding the video game business.
SOME OF THE MOST COMMON GAME FAQS AROUND
As we mentioned before, video games are their own beast.

Just like any industry, there is plenty of information out there that you might want to know before diving into your first match of Overwatch or first playthrough of The Legend of Zelda: Breath of the Wild.

Here, you'll see some of the most popular questions anyone unfamiliar to gaming may ask.
4. WHAT'S THE BEST GAMING CONSOLE TO OWN?
5. SO, WHAT'S THE DIFFERENCE BETWEEN FIRST AND THIRD-PARTY GAMES?
6. DO I NEED TO BE GOOD TO PLAY VIDEO GAMES?
7. WHAT'S THE BEST GAME OF ALL-TIME?
8. ARE THERE GAMES I NEED TO PLAY?
9. WHEN'S THE BEST TIME TO BUY VIDEO GAMES?
10. HOW DO GAME RATINGS WORK?
BONUS: WHAT DOES GAMEPLAY MEAN?
Gameplay is a term that describes how a game works.
This is one of the most-common game FAQs simply because the idea of gameplay as one word isn't known to everyone.
The idea is that the gameplay of a video game represents how the game works, and what you'll be doing in the process. So, if a game advertises something like "deep, customizable action-adventure game featuring
RPG-like mechanics and gameplay" they are telling you that title is going to play as an RPG.
It's confusing, but you'll see the word a lot within the industry.
LESS-COMMON GAME FAQS THAT YOU MAY STILL WANT TO ASK
While there are plenty of questions that need answers regarding video games, there are those that represent a more targeted area of video gaming.
Whether that is the extra content associated with games, or simply talking about streaming, below you'll find some complimentary questions and answers to clear up any confusion.
11. WHAT DOES DLC STAND FOR?
12. ARE E-SPORTS A REAL THING?
13. HOW DOES SOMEONE STREAM A GAME?
14. IS THERE A GAME FOR…?
15. HOW DO YOU BUY VIDEO GAMES ON THE COMPUTER?
16. DOES BUYING USED GAMES MAKE A DIFFERENCE?
17. SHOULD I TRADE-IN MY VIDEO GAMES?
18. WHAT IN THE WORLD IS A JRPG?
19. WHY ARE SOME GAMES CALLED "INDIE"?
20. MMORPG STANDS FOR WHAT EXACTLY?
21. CAN YOU EXPLAIN An NPC?
21. HOW ABOUT THOSE OPEN-WORLD GAMES?
NBA 2K19 - PlayStation 4
NBA 2K celebrates 20 years of redefining what sports gaming can be, from best in class graphics & gameplay to...
NBA 2K19 continues to push limits as it brings gaming one step closer to real life basketball excitement and culture
Sale
Kingdom Hearts III - PlayStation 4 Deluxe Edition
Adventure in Disney and Pixar Worlds: Embark on an adventure that spans the Disney universe: Travel across Disney and...
Unlock the Power of the Keyblades: The mysterious and powerful Keyblades can now transform into additional forms with...
Experience the Magic Cast: visually stunning, powerful magic spells to battle the Heartless; Call upon Disney Pixar...
Rage 2 - PlayStation 4 [Amazon Exclusive Bonus]
Welcome to the Shooterverse id Software's shooter pedigree and Avalanche studios' open world prowess is dream team...
The wasteland awaits seamlessly traverse a vast and varied landscape, from Lush Jungles and Treacherous Swamps to sun...
Pedal to the metal from monster trucks to Gyrocopters, use an assortment of rugged and wasteland ready vehicles to speed...
SOME COMMON GAME FAQS FOR MULTIPLAYER GAMING
At some point, you'll probably try to play a game online. Whether it's through a subscription service, or your local internet service provider, chances are you'll see some of these entries thrown around, becoming confused in the process.
We're here to stop that from happening.
22. SOMEONE CALLED ME A "NOOB." IS THAT GOOD?
23. WHAT'S A BETA IN GAMING TERMS?
24. WAIT, WHAT'S A SERVER?
25. SOMEONE JUST SENT ME A MESSAGE WITH THREE LETTERS "AFK". WHAT'D THEY SAY?
Sale
Call of Duty: Black Ops 4 - PlayStation 4 Standard Edition
The most thrilling multiplayer experience offers tactical, grounded gameplay and player choice
The biggest day 1 Zombies offering ever with three full experiences at launch; ESRB content: Blood and gore|Drug...
In blackout, black Ops comes to life in a massive battle royale experience
Sale
Spyro Reignited Trilogy - PlayStation 4
All 3 original Spyro games fully remastered in HD
Includes Spyro the Dragon, Spyro 2: Ripto's Rage and Spyro: Year of the Dragon;Number of Players: 1 player; ESRB...
100+ levels, remastered with breathtaking graphical updates and improved gameplay controls
Sale
God of War - Playstation 4
A New Beginning: His vengeance against the gods of Olympus far behind him, Kratos now lives as a man in the lands of...
Second Chances: As mentor and protector to a son determined to earn his respect, Kratos is faced with an unexpected...
Midgard and Beyond: Set within the untamed forests, mountains, and realms of Norse lore, God of War features a...
NOW YOU HAVE A GRASP ON SOME COMMON GAME FAQS
Getting into gaming or having some knowledge of a new industry can be tough.
There are a lot of different terms to know, along with information that people within the industry often forget. While you don't need to know everything about the hobby of playing video games, being aware of different bits of information can make getting into gaming easier.
Or, for those that care about gamers in their lives, it can make talking about the hobby easier. Plus, you can sound cooler in casual conversations now that you can pronounce what an FPS is or the difference between first and third-party games.
Hopefully, our list of common game FAQs can come in handy for you, either now or in the future.
Now, if you'll excuse us, we have a match to finish.
Last update on 2021-10-25 at 06:13 / Affiliate links / Images from Amazon Product Advertising API