It's no secret that kids love games, which is why educational games have become so popular in recent years. From Math to English, these are the best of the best!
Today's children are growing up with technology as a core part of their lives. Parents are finding that their children can use a smartphone better than they can! Technology is certainly the way of the future, but kids also need a solid education to make that future bright.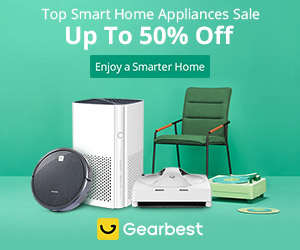 Did you know that 91% of kids play video games? While that might not sound like a good statistic, scholars and experts are using this trend to the advantage of parents and little ones around the world. How? With educational games for kids!
This is a new concept for a lot of parents, so don't feel bad if you haven't heard of these fun learning games before. Nobody comes pre-equipped with the latest in parenting know-how, after all. Whether this is a brand-new idea or something you're familiar with, here are the best games out there to give your child an amazing head start in life.
Apps
Starting with smart devices, which so many kids are walking around with today, these apps are designed to let them do what they love while learning at the same time. If your little one likes playing on their phone, get them hooked on these games.
Fish School HD
Geared for ages two to five, this title teaches everything from numbers to letters and colors by using animated fish. It covers basic skills taught on a pre-school level with fun designs and interactive fish. As a reward for their hard work, kids can play around with the fish after completing a lesson.
Scout's ABC Garden
A green dog named Scout that grows letters in a garden, what more could kids want? This title by LeapFrog is designed for two to four-year-olds and works on the very basics of language and counting. Scout will even learn your child's name along with their favorite color and food, but he remembers this information for one kid at a time.
Stack the States
Individual states cut out of the map complete with adorable eyeballs makes for an attractive gaming experience. Add that to a fun stacking game that teaches states, capitals and other state-specific information, and you have a smash hit with parents and kids alike.
Dinosaur Park Math
Dino-lovers rejoice! This app makes solving basic math problems a fun archaeological dig to uncover dinosaurs and unlock Dino Park. This game even gives information about the dinosaurs and the time periods they live in, making it a two-fold educational tool.
Consoles
Moving into the realm of console gaming, you might be surprised to hear that there are plenty of titles for the systems that kids already love to play. Swap out Call of Duty for one of these fun games instead!
My Word Coach (Nintendo Wii)
This game focuses on spelling and vocabulary using various themes. The starting levels are excellent for first and second graders, but this game progresses in difficulty all the way up to SAT level vocabulary. Being one of the few titles that advances with your child as they learn, it's easy to see why it made the list.
Smarty Pants (Nintendo Wii)
If you and your family enjoy trivia, then everyone will love Smarty Pants. The game has over 20,000 questions ranging in difficulty from child to adult. Featuring everything from science to literature, this is a great way to turn learning into a fun pastime.
National Geographic Challenge (Xbox 360, PlayStation 3, Nintendo Wii)
The goal of this game to explore the world's countries by answering geography trivia and completing puzzles. Filled with gorgeous pictures from National Geographic and mini-games, this is an excellent way to teach both geography and language at the same time. Best of all, up to four players can join in on the fun.
PC and Mac
If your child is more interested in the family computer, then these titles are sure to keep them learning and entertained for hours on end. They might not be League of Legends, but your child will find them equally thrilling.
Brainiversity (Windows)
Braniversity is a test of logic, offering a variety of puzzles from mix and match to spot the difference. While it isn't designed for specific school subjects, it is an excellent way to keep your child's brain (or your own) sharp as a tack.
There are two downsides to this game. The first is the avatar that assists players, which can become a distraction while trying to solve puzzles. The second is that there are no penalties for a wrong answer, which might make kids think that speed is more important than solving the problem.
Issues aside, this is a challenging title whether you are eight years old or fifty. Plus, the games are so much fun that your child will have no idea that they're flexing their brain muscles.
Hearing Music (Mac, Windows)
If your little one is keen on music, then this title can spur their creativity and develop the skills necessary to succeed in music class. While it doesn't teach them how to read sheet music, it does develop their aural perception through repetition while working on identifying scales and tempo.
This is a tool that teachers employ, so it has administrative features that allow you to track your child's progress. It also focuses on well-known classical music, introducing kids to something they may not have heard before.
Crazy Machines: The Wacky Contraptions Game (Windows, Mac)
This game features a series of logic puzzles designed to teach children about how things work. It implements gears, levers, electricity and more as kids play around with devices to discover the world of physics.
With explosives, robots, and the joy of cause and effect, even adults have found this game captivating. There are hundreds of combinations to experiment with, all capable of giving your kid a head start in science and logical thinking.
Websites
There are hundreds of educational games online to choose from. Several are designed to teach curriculum subjects, while others implement genius ways to keep your child's brain actively learning all year long.
Light Up Your Brain
After playing the challenging (for ages 7 to 12) games on this site, your child will forget all about Flappy Bird or whatever mindless app they enjoy most. Each game revolves around logic puzzle concepts, helping growing brains develop. It also has a vast collection of audiobooks for the little readers out there.
Free Multiplication
When it comes to free educational games, anything that can get a child hooked on math is a win in the parenting handbook. Each game works on a different multiplication table, having fun characters race or complete tasks when questions are answered correctly.
There are also several addition and subtraction games to choose from, making the site well rounded for elementary aged children. These won't constitute as games to your kid forever, but they sure do help tackle the sometimes-complicated task of learning multiplication.
ABCya
This website is designed for ages K-5, having different sections for each grade level. It features everything from math to social studies, and each level has different games to keep the site from becoming stale. Throw in interactive audiobooks, and this rewarding learning experience becomes the complete package.
Knowledge Adventure
Those two words don't always seem to jive with younger audiences, but this site aims to change that with hundreds of games revolving around school subjects. The categories are as endless as the variety of games, ensuring that kids will find something they love.
Several games feature hit characters from movies like How to Train Your Dragon, but the site does have several ads in the sidebar that might entice children to play kid-friendly games elsewhere. So, make sure to keep an eye on things.
Kidz Page
It is highly recommended that you go through this site first to pick out the best educational games. While there are dozens upon dozens to choose from, not every game on this site is educational.
That could be used to your advantage, offering your child the reward of a less-taxing game for their hard work, but parents need to actively monitor their child on this site to keep them on track. That being said, the educational titles are amazingly fun arcade-style games. It's worth a look.
Boosting Brain Power
There are all sorts of educational games that can help make learning a fun experience for your child. It doesn't matter if they like playing on their phone, on the computer, or on a video game system, you can find several titles for each.
Every parent wants to give their kid a head start in life, which makes these games excellent tools that set children up for success. It isn't easy turning complicated subjects like math and science into fun-for-the-family activities, but you don't have to! Just play one of these games with your little one instead.