E3 is is a big deal in the gaming world to say the least.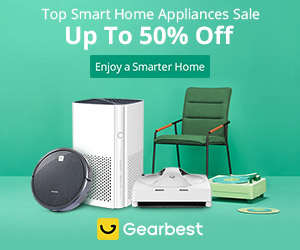 And, it is quickly approaching! E3 2018 will be held June 12-14, so you are probably getting ready by this point! E3 is owned by Entertainment Software Association (ESA), the American association that serves the business and public affairs needs of the companies developing and publishing interactive games for video game consoles, handheld devices, personal computers, and the internet.
ESA offers a handful of services to interactive entertainment software companies. These services include conducting business and consumer research; providing legal and policy analysis and advocacy on First Amendment; intellectual property, and technology/e-commerce issues; managing a global content protection program; owning and operating E3; and, finally, representing video game industry interests in federal and state government relations.
If you are an avid gamer, you probably want to make sure you're there to experience the event. On the other hand, if you've never heard of E3, you're in the perfect place to find out all of the information you need to know about it!
Continue reading for an overview on E3. In this preview of the event, you will find information about ticket pricing and availability, conference schedules, who will be attending the event, and the location.
Location & Conference Schedules
This year, E3 will be held at the Los Angeles Convention Center. E3 exhibit hall and second-floor meeting room access hours can be found below:
Tuesday, June 12th

Industry Pass: 11:00 AM – 7:00 PM
Gamer Pass: 2:00 PM – 7:00 PM

Wednesday, June 13th

Industry Pass: 9:00 AM – 7:00 PM
Gamer Pass: 12:00 PM – 7:00 PM

Thursday, June 14th

Industry Pass: 9:00 AM – 6:00 PM
Gamer Pass: 9:00 AM- 6:00 PM
The industry pass includes industry-qualified attendees, media, exhibitors, VIP buyers, and business pass holders. The gamer pass includes everyday gamers.
Who Will Be In Attendance?
E3 hosts some of the leading video game experts in the nation every year. In 2018, leading computer and video game companies, business partners, media, industry analysts, and gamers from over 100 countries will be attending E3 at the Los Angeles Convention Center. E3 2018 will welcome software developers, buyers, retailers, programmers, distributors, entertainment industry representatives, gamers, financiers and venture capitalists, importers and exporters, manufacturers, resellers, researchers, educators, financial analysts, industry analysts, and worldwide electronic and print media.
In specific, the following companies will be there:
1More
5-Hour ENERGY
505 Games
Activision
Aksys Games Localization, Inc.
Andaseat
ANKKORO
ArenaNet, LLC
ASTRO Gaming
Atlus
BANDAI NAMCO Entertainment America Inc.
Bethesda
Big Ben Interactive
Bionik
Capcom U.S.A., Inc.
CaptoGlove
CD PROJEKT RED
Click Entertainment
DC Games Group
Deep Silver, Inc.
Dell Gaming
DisplayLink
DXRacer
Epic Games Inc.
Fandom
Focus Home Interactive
Funko & GameStop
Game Informer
GameSpot
Gameworld Distributors
Gearbox Publishing
Grey Box/Six Foot
GungHo Online Entertainment
Hori
Hyperkin, Inc.
InComm
Kalypso Media Group
Konami Digital Entertainment Inc.
LF Gaming
Little Buddy, LLC
Mayflash Limited
Mecca Electronics
Microsoft
MomoCon/Dragon Con
Natsume Inc.
NDreams Ltd
Next Level Racing
Nintendo of America Inc.
Noblechairs
NVIDIA Corporation
Performance Designed Products
PowerA
Psyonix Inc.
R.D.S. Industries
Rebellion
ROCCAT
Scarecrow Studio
SCUF Gaming
SEGA
Shenzhen Sades Digital Technology Co., Ltd.
Sony Interactive Entertainment LLC
Sony Interactive Entertaiment Europe Limited
Splash Damage
Square Enix, Inc.
Starbreeze Publishing AB
Take-Two Interactive Software, Inc.
Team 17
Techland Publishing
Tencent America LLC
THQ Nordic
Thrustmaster
Tobii
Turtle Beach
Ubisoft Entertainment SA
UCC Distributing Inc.
Virtuosos
Volante Design
Warner Bros. Interactive Entertainment
Xsens
YESOJO Co. LTD.
E3 has a packed slate of things going on! Make sure you get out there and see the new and upcoming developments in the gaming business!
Enjoy your time at E3!