If you're an aspiring gamer, half the battle is finding the right hardware for you.  Several factors will help determine what's the best fit, including your budget, types of games you want to play, and whether you prefer to use a PC or gaming console.
If you're searching for a console, online services, and required subscriptions are an important consideration.  Here, we'll outline the advantages and disadvantages of gaming on a console, and discuss the online options for the Xbox, PlayStation, and Wii platforms to help you narrow down your choices.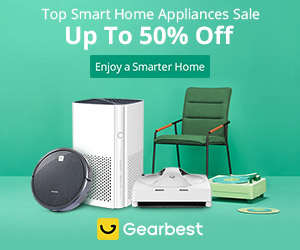 Reasons to Game on a Console 
Many die-hard gamers swear that playing on a PC is the only way to go.  That said, game consoles are extremely popular for many reasons.  Here are a few.
Cost Effective
While the latest gaming consoles, like the Xbox One, PlayStation 4, and Wii are costly at around $500 for each, they are far less expensive than a PC.  If you are purchasing your system exclusively for entertainment activities like playing games and streaming movies or television shows, you might not need the additional functionality of an expensive computer set up.
User-Friendly 
Where computer systems are notoriously difficult to configure for gaming and can require expensive upgrades, graphics cards, and other additional hardware, consoles are known for their simplicity.
Users won't need to know how to configure drivers, install complex updates, or worry about compatibility issues with a console.  Your Xbox, PlayStation, or Wii make all of the games you access through the console online ready to play within minutes.
Multiplayer Gaming Options
The companies who produce the popular gaming products, Microsoft, Sony, and Nintendo, offer specialized online services to make it easy to use the console online.  Network cards that allow you to plug and play into your DSL, or high-speed internet connection with players on your network or around the world bring a new level of interaction to the gaming experience.
Easier Access to Titles
With a gaming console that has a network subscription, you get access to latest titles that you can rent or download with a click of a button.  There are thousands to choose from that are suitable for all ages and span an array of game types, graphics features, and interests.
Low Learning Curve
Even the most complex game titles don't require a lengthy tutorial to understand the basics of how to play.  If you have fast thumbs and decent reflexes, most console games only need basics skills to master.
Console Disadvantages
Although console gaming is extremely popular, there are a few potential drawbacks to be aware of before you make your investment.
Individual Components are Difficult to Upgrade
Purchasing a gaming platform where everything comes in one unit is both convenient and user-friendly, but it makes it nearly impossible to upgrade the system.  If you need better capabilities or are having an issue with one component of the console, the only solution is to purchase a new, upgraded model.
Less Compatibility Between Brands 
Although the gaming world is making headway here, today there is still a lack of compatibility between the different manufacturers.  For example, if you and a friend are both playing the same title, but they are playing on an Xbox, and you're playing on a PlayStation model, you likely won't be able to game together in a multiplayer setting.  Online gaming is usually restricted to its own network.
Further, the games themselves are only compatible with one system.  If you purchase a title for your PlayStation, you won't also be able to play it on an Xbox set up if you switch models down the road.
Annual Fees 
We'll go in-depth into each of the online services and their associated fees in the next section.  However, it's worth mentioning that to play multiplayer games on a console you will need to invest not only in the hardware and software but also in an annual gaming subscription service.  The costs and perks vary by platform and are an essential consideration when buying a console.
Primary Console Subscription Reviews
Here is a roundup of the subscription services available to gamers with an Xbox, PlayStation or Wii console.
XBox
If you game on an Xbox One or Xbox 360, you'll need to budget for Microsoft's Xbox Live Gold service every year.  Required if you want to play multiplayer games online, it runs $10 per month or $60 for the year.  Users get additional benefits to sweeten the deal like free games with new titles available every month, and discounts on digital game downloads.
While you won't need to purchase Xbox Live Gold if you only play games in campaign mode, if you try to enable any of the online multiplayer features, the console won't allow you to move forward.  You'll be stopped and asked to upgrade before you can continue.
Xbox Live Gold also enables access to the party system and voice chat during gameplay.  You won't need to use the service if you play multiplayer games offline, like a scenario where you're playing a split-screen first-person shooter game on the same console with two controllers.
While it hasn't always been the case, currently you don't need an Xbox Live Gold subscription if you want to use your console to watch Netflix, Hulu, or use other media streaming apps.  All you'll need is to have a subscription to this service.
In addition to the ability to use the console online for multiplayer games, an Xbox Live Gold subscription gives you access to their Games with Gold service.  Games are released periodically, and if you download them during the trial period of two weeks or one month, you can keep them for free.  You can play it whenever you want for as long as you have an active subscription without any additional fees.
PlayStation
On the PlayStation 4 gaming console, players need to purchase Sony's PlayStation Plus service to play multiplayer games online.   Much like the comparable Xbox service, it costs $10 per month or $60 for the year to use.
In addition to the online multiplayer feature, members also get access to free games and bonus sales on other digital game titles.
You'll need to pay for this service if you want to access any of the multiplayer features in your game.  Exactly like Xbox Live Gold, if you try to use these options without the service, you'll be stopped and required to subscribe before you can continue.
That said, if you have a PlayStation 3 or PlayStation Vita, you won't need to purchase the PS Plus service to play games online.  You can do it for free with either of these previous-model consoles.
You also don't need PlayStation Plus if you want to access other online features through the system, like YouTube, Netflix, or the web browser.
PlayStation online subscribers get a few additional benefits.  Only members can upload their games saves and store them online for future use.  This means you can access your games, characters, and save points from other consoles.
You also get access to "Instant Game Collection" titles monthly where you can download them for free on your system.  You'll have access to it for a year from the day you complete the free purchase as long as your membership is active.
Wii
The Nintendo Wii platform has an interesting history with online multiplayer game options.  In 2014, they ended their Wi-Fi connection service platform and eliminated the ability for many games and devices to operate with multiple players online as a result.  Although they've released updated consoles to combat the backlash, it's only recently that a subscription service was announced for Wii online games.
Nintendo announced that they will offer a paid online subscription service for the Nintendo Switch in Fall 2018.  While the free beta of the software is still rolling out, the company has teased details at a variety of industry events.
Expected functionality options include online multiplayer gaming, a smartphone application that connects to the Switch, ability to invite friends to play, set appointments to play, and chat with friends while you're gaming.
For now, the service is free.  Once the full version is available in 2018, it's expected to cost $3.99 per month.  Discounts are available for paying in advance; three-month plans will run $7.99, and annual memberships will cost $19.99.
Subscribers will also have access to eShop deals that will provide discounts off new games purchased through the digital download platform.
Still in discussion is how access to the classic games held in Nintendo's back catalog will work.  Whether it will be similar to the PlayStation Plus and Xbox Live services where users have a limited window to download the game for free, or if all the games under the umbrella will be available all the time, remains to be seen.  Regardless of which model gets finalized, your online subscription will need to be active to access the titles.