For many of us, a day without the Internet is an unprecedented disaster. Regardless of how good your computer hardware or device is, having a good, reliable internet connection is a must.
For the longest time, computershave relied on Ethernet cables to get connected to the internet. With theadvent of the Wi-Fi, we are able to connect to the internet wirelessly.However, what happens if you have an older machine with no wirelesscapabilities? What if you need to work at a basement or another floor of thehouse with weak Wi-Fi reception?
Fortunately, there is noshortage of USB Wifi adapters that you can use to add wireless web connectivityto a computer or laptop or upgrade your laptop's Wi-Fi connection.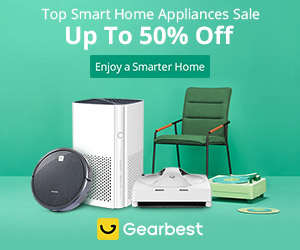 For today's post, we haveshortlisted some of the best Wi-Fi adapters that are currently available.


Comparison Table
We like to think that we actually know what we are doing which is important when our readers trust us to provide them with reliable recommendations. When making these top X lists, we strive to not only be informative and accurate, we have to be honest as well.

In order to come up with this list of Wi-Fi adapters, we have checked, researched, and tested many of the leading products on the market. We also considered many different factors like specs, features, performance, compatibility, and price. We also checked for user feedback and reviews to ensure that we recommend the adapters that are universally liked.

With that said, let's begin our list!
TOP 5 USB WI-FI ADAPTERS YOU CAN BUY
Below is our list of the best

Wi-Fi adapters available, in no particular order.
1. NET-DYN AC1200 USB WIRELESS WI-FI
ADAPTER
NET-DYN USB Wireless WiFi Adapter,AC1200 Dual Band, 5GHz and 2.4GHZ...
"I'm Honestly Wowed At The Difference It Has Made." - You may be fed up with your old modem or router or have a broken...
We Care - Net-Dyn is a family-owned business. With various family members scattered around different states and even...
Say Goodbye To Spotty Wifi Dead Zones- You shouldn't have to put up with slow internet speeds at home, even if you're...
The Net-Dyn AC1200 USB Wireless Wi-Fi Adapter mightjust be the best overall Wi-Fi adapter in this list.

This dual band USB wirelessWi-Fi adapter is compatible for both Windows and Mac, making it a moreversatile add-on to any computer. The adapter utilizes both 2.4GHz and 5GHzstandards and has an impressive coverage of up to 100 yards. Be it be yourporch or basement, this device will have you covered. It also supports 802.11nconnectivity so it's quite a future proof device.

Setting up the adapter is abreeze. Simply plug the device into a USB slot, install the drivers, and you'llbe connected to the internet in no time. Based on our tests, the adapter workson all WLAN routers, so compatibility is not an issue here.

Support is also pretty good asNet-Dyn provides a lifetime warranty on top of continued software and driverupdates.
2. ASUS USB-AC68 DUAL-BAND AC1900 USB 3.0
WI-FI ADAPTER
Sale
ASUS USB-AC68 AC1900 Dual-band USB 3.0 WiFi Adapter, Cradle included
Instantly upgrades desktops/laptops to Dual-Band AC1900 Wi-Fi for extended coverage and higher throughput
Powerful 3x4 MIMO design with Dual 3-position external antennas, Dual internal antennas and ASUS AiRadar beamforming
Included USB 3. 0 cradle provides additional placement options to optimize coverage for desktops. Transmit/receive: 2. 4...
The ASUS USB-AC68 Dual-Band AC1900 USB 3.0 Wi-Fi Adapteris an excellent option if you feel like splurging out. While it's a fairlyexpensive device, it delivers in terms of features and performance.

This unique dual-winged adaptercomes with foldable, external antennas for providing enhanced connectivity fordesktops and laptops when opened. You can easily fold the antennas if you wantto take the device with you. The dual-band AC1900 connectivity guarantees higher throughput and comprehensive coverage for your computer.

The enhanced 3×4 MIMO design and the ASUS AirRadar Beamforming technology, it's possible to reach Wi-Fi speeds up to 300%. For a 2.4 GHz band, you are allowed 600 Mbps while 1300 Mbps on the 5 GHz band. It comes with a desktop cradle for easy positioning.

It's a high-end adapter thatdelivers.
3. EDIMAX EW-7811UN 150MBPS 11N WI-FI USB
ADAPTER
Sale
Edimax EW-7811Un 150Mbps 11n Wi-Fi USB Adapter, Nano Size Lets You...
Supports 150 Mbps 802.11n Wireless data rate - the latest wireless standard. Permits users to have the farthest range...
Power Saving designed to support smart transmit power control and auto-idle state adjustment
Supports WMM (Wi-Fi Multimedia) Standard so that you can let different types of data have higher priority. It would...
The Edimax EW-7811Un 150Mbps 11n Wi-Fi USB Adapter is just hard to ignoreespecially when it's the most popular Wi-Fi adapter that you can find onAmazon.

This is hardly surprising when you consider that the device will only cost you about ten bucks. While it's a relatively inexpensive option, it doesn't mean that it's unable to deliver the goods. This adapter can offer up to 150 Mbps 802.11n Wireless data rate with a fairly decent range. It's compatible with 802.11n with backward compatibility with 802.11b/g.

So it's a good option if you have those old routers. Surprisingly, it is alsocompatible with WMM Standard which means that you'll have better performancewhen streaming real-time data like Skype, YouTube, Spotify, and so on.At its core, the device is quite bare-bones and it only uses USB 2.0 which is ancient by today'sstandards. Still, this budget adapter is a tough one to beat.
4. LINKSYS DUAL-BAND AC1200 WIRELESS USB
3.0 ADAPTER
The Linksys Dual-Band AC1200 Wireless USB 3.0 Adapter is a fairly old device that was introduced back in 2013. However, it still remains as one of the best Wi-Fi adapters available, especially if you're intoonline gaming.

The adapter features speeds up to 867 Mbps on the 802.11ac 5GHz band or up to 300 Mbps on the 802.11n 2.4GHz network. For security, the adapter supports 128-bit encryption through WEP, WPA and WPA2 standards. I have used this adapter in a 3-floor house and I was able to get a great performance from it.

Although it's a fairly old adapter, it works on the latest Windows 10 and even old operating systems like XP. Aside from gaming applications, the speed of the adapter works well for streaming services like Netflix, Hulu, and more. There were some buffering issues but they are very few in between.
5. NETGEAR NIGHTHAWK AC1900 WI-FI USB
ADAPTER
NETGEAR AC1900 Wi-Fi USB 3.0 Adapter for Desktop PC | Dual Band Wifi...
AC1900 WIFI SPEEDS Up to 600Mbps on 2.4GHz and 1300Mbps on 5GHz
DUAL BAND WIFI—Faster connections to more Wi Fi networks.System Requirements: Windows OS or Mac OS computer. Best...
MULTIPLE OS SUPPORT—Compatible with Mac and Windows. The Windows standalone diver allows you to use a built in windows...
The Netgear Nighthawk AC1900 Wi-Fi USB Adapter is another high-end option for those who want more bells and whistles for theiradapter.

The device features AC1900 Wi-Fi speeds with Up to 600Mbps on a 2.4GHz network and 1300Mbps on 5GHz band.Right off the bat, you know that this adapter doesn't fool around. There's themodern 3×4 MIMO design for enhanced bandwidth capacity and the ExplicitBeamforming feature for better range and reliability.

I've tested the adapter for both streaming and games, and I'm happy to report that it performed great. Streaming 4K in Netflix was smooth, and I've played Overwatch without any lag or connection drop. The usual encryption for both WPAs and WEP are here too if you are concerned with security.

It also comes with a magneticcradle which allows you to easily mount the adapter on metal surfaces. It iscompatible with both Mac OS and Window computers.
Before you go out and buy a USB

Wi-Fi adapter, we highly recommend that you check out our quick guide below:
One of the first specifications that you'll see when shopping for USB WiFi adapters is the 802.11 standard.This refers to the ability of the adapter to communicate with routers. Afterthe 802.11 designation, it's usually followed by a g or n. So you'll see labelslike 802.11g or 802.11n.

However, these are old standards. The latest one is the 802.11acwhich has a theoretical speed of 720 Mbps. One thing you need to know aboutthese standards is that they are backward compatible. So if an adapter iscompatible with 802.11ac but the router only supports 802.11g, the adapter willstill connect to the router but with slower speeds.

If you can, go for WiFiadapters that support the latest standards for a more future-proof purchase.
Modern routers nowadays utilize radio signals based on either the 2.4 GHz or 5.0 GHz frequencies. While these frequencies are usually plastered on the packaging of most wireless devices, there are still many folks who don't understand their meaning.

Basically, 5 GHz frequencies are faster than 2.4 GHz frequencies. However, some routers (especially older ones) do not support 5 GHz frequencies. While 5 GHz bands are faster, 2.4 GHz frequencies have better range since they travel further than 5.0 GHz ones.

So which frequency is better?

It really depends on the user's needs. In most cases, 5.0 frequencies tend to have lesser interference from other devices and offer higher connection speeds. Overall, it's better in terms of connection performance. However, if you need better range, 2.4 GHz is theway to go.
Before buying a USB Wi-Fi adapter, it's always a good idea to check if your computer's operating system is supported. Otherwise, what's the point?
Fortunately, most adapters nowadays will operate on the latest operating systems for Mac and Windows machines. Some adapters will even support Linux. If you are on Windows, there's a good chance that your system will be supported unless you are using a very old version like Windows ME or something.

The best way to verify is tocheck the specs of the adapter before buying.
That wraps up our list of the best USB WiFi adapters that you can buy on the market. At first, it might be a little overwhelming to shop for an adapter, especially considering the number of brands and models out there.

However, if you have read this guide, you should have enough information to make an informed choice. In my opinion, it's hard to go wrong with any of the devices that I have listed above but it's always best to do your due diligence.

Hopefully, this guide has helped you buy an adapter that's right for your wireless needs.

If you have any questions or suggestions about this guide, feel free to drop by the comment section below.We'd love to hear from you!
Last update on 2021-12-06 at 12:23 / Affiliate links / Images from Amazon Product Advertising API