There are fun games to play on the PlayStation 2, then there are the games that are just downright awesome. Over the years, Playstation games have made their debuts and while some have come and gone, a select few have been able to hold steady to the point that they are just a fan favorite that have found their way to the best games to play period. That's where we come in. 
In today's article, we are going to take a look at some of the best games to play on the Playstation 2. Our list was one that has been carefully thought out and put together. We have scoured game reviews and accounted for hundreds of customer reviews to help narrow down what the best PlayStation 2 games are. Before we jump into our list, we will cover some popular FAQ's to help you understand our rationale and what you can expect on our list. With that being said, let's jump right into the top 10 best Playstation games of all time.
FAQS
Why should I play PS2 games when new games for more advanced consoles are released every week?
It's all about the classics. A new rock album doesn't mean The Beatles should be dismissed, nor does it mean that a 2018 hybrid ruins the legacy of a '69 Mustang. PlayStation 2 games created a new frontier, one that deserves to be continually re-explored.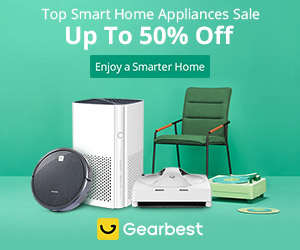 Can I even buy PS2 games anywhere?
Yes! Many of these games are available for download through the PlayStation store. Others, though, will require a scavenger hunt at local video game retailers and online outlets.
How many Grand Theft Auto games are on the list?
No spoilers! But, to that point, this list will only include one game from a video series.
HOW THE LIST WAS CREATED
Personal preference plays a huge role in lists like this. That said, beyond a history of video game playing, this list was created by picking the games that made the PS2 the console of a generation. Other top 10 lists – and top 25 and 50 and 100 lists – were consulted to remove any potential blind spots.
Please note the list is presented in alphabetical order. However, there will be a pick for best PS2 game of all-time.
Sale
ESPN NFL 2K5 - PlayStation 2 (Limited)
The games uses advanced new mapping and rendering techniques for better graphics than any previous football game
Online living rosters lets you trade players and sign free agents cut by other players
Exciting new VIP mode lets players save the profiles of human rivals, then practice against the computer while it plays...
WHY IT'S ON THE LIST
Regarded as the best football video game of all-time, ESPN NFL 2K5 was so successful it forced the EA-produced Madden NFL to seek and procure an exclusive license with the National Football League. This exclusivity continues today, creating a lasting legacy for NFL 2K5.
SPECIAL FEATURES
Starting with its revolutionary retail price, NFL 2K5 consistently punched above its weight. It included ESPN likenesses like Trey Wingo and Chris Berman, allowed the creation of customizable players, and even included a celebrity game. Granted, the celebrities date the game – Carmen Electra and Jamie Kennedy, for example – but this feature added fun and levity to the football simulation game genre.
WHERE TO PURCHASE
ESPN NFL 2K5 is not available to download. Check your local retailers and online for purchase options.
WHY IT'S ON THE LIST
A role-playing game without any peers, Final Fantasy X was the first in its series to include voice over acting and three-dimensional play. With critically-acclaimed sound design, play mechanics and a storyline that quickens your pulse as well as works your puzzle-solving skills, this was the first game in the Final Fantasy series to receive a direct sequel.
SPECIAL FEATURES
Final Fantasy X was a turning point in its series, both graphically and story-wise. Utilizing motion capture, something relatively unheard of at the time, the game was able to better sync lip and mouth movements with the spoken words of each character.
Blitzball, as well as other mini-games, increased the re-playability of Final Fantasy X, and the new sphere grid system allowed the classic RPG task of building and adapting various skill levels, making the game customizable on each replay.
WHERE TO PURCHASE
A high-definition remaster, bundled with its direct sequel, is available at the PlayStation store for download for the PS3, PS4 and handheld PS Vita.
God of War - PlayStation 2
Fight for your life against creatures taken from Greek mythology
Challenging puzzles and incredible platform levels - Scale walls and mountains, and head out to sea -- all while facing...
Face off against multiple foes in unbelievable situations - from a demonic temple to the high seas
WHY IT'S ON THE LIST
Another game in a series known for its multiple well-received entries, God of War 2 takes place in an alternate version of Ancient Greece where you play as Kratos, the new and titular God of War. After defeating Ares, Kratos is banished to the underworld after his death by Zeus, where he must take vengeance on his enemies, as well as solve some puzzles, on his way to reclaim his title.
SPECIAL FEATURES
Featuring near-perfect gameplay, God of War 2 does more by fixing many of the issues that plagued the previous entry in the series. Eliminating pesky issues like wall navigation and confounding puzzles made this entry a great option for both casual and hardcore gamers.
Visually, God of War 2 holds its own even today. Still, a high-definition remaster was released for the PS3, creating even more impressive visuals.
WHERE TO PURCHASE
The HD-remaster is available on the PlayStation store. Otherwise, check local retailers and online.
Grand Theft Auto 3
It fetaures all-new graphics and perspectives, and an incredibly wide city for you to explore
Work your way up in the syndicate with over 80 gangland misions to choose from
Work your way up in the gang and fight for a position of power
WHY IT'S ON THE LIST
GTA San Andreas, Vice City and Vice City Stories all could've appeared on this list. In fact, many lists have San Andreas rated higher than GTA III due its strong main character and 90s nostalgia. However, GTA III is right up there, and without its success, the GTA series may have been relegated to the sales bin at your local retailers.
SPECIAL FEATURES
One of, if not the, first sandbox games in video game history, GTA III offered a central storyline that was complex and addicting. But even if you never played through the story, the open world design offers plenty of value, from engaging in random chaos in the Liberty City to a variety of mini-games that took their cue from other successful video game lines – such as a cab mini-game similar to the successful Crazy Taxi.
Not without its controversies, GTA III thrived on putting players in situations that, hopefully, they would never ever attempt to experience in real life. Violent, sexual and funny, this game was not made for the easily offended.
WHERE TO PURCHASE
Grant Theft Auto III is available on the PlayStation store for both the PS3 and PS4.
WHY IT'S ON THE LIST
A favorite at parties and with those who lacked the musical ability to become rock stars, Guitar Hero was at the forefront of the social gaming movement. Guitar Hero was the first in a long series and later helped popularize similar games that incorporated drums and singing.
SPECIAL FEATURES
One of the biggest keys to the game's success was its guitar controller, complete with whammy stick, fret buttons and a strum bar. This helped to simulate actual instrument playing and allowed players to become their inner showman or showwoman. Guitar Hero quite possibly has any video game's best soundtrack, including songs by Cream, Black Sabbath and Jimi Hendrix, along with then-contemporary songs by Sum 41 and Franz Ferdinand.
WHERE TO PURCHASE
Most likely due to licensing issues, no Guitar Hero entry is available on the PlayStation store. You'll have to check local retailers or online for a used copy of the game.
Katamari Damacy - PlayStation 2
Play is controlled with the analog sticks only. No buttons to press. No combos to cause distress. Featuring ball-rolling...
Dimensions change drastically as your clump grows from a fraction of an inch to a monstrous freak of nature. Go from...
Two-player battle mode lets you compete in a race to grow the biggest ball of stuff. Even the competition can be picked...
WHY IT'S ON THE LIST
Katamari Damacy is a game that's a bit hard to explain. Its Japanese title translates literally into "clump spirit," which somehow might be the best available description.Playing as a magic ball sent by the King of All Cosmos to return the sky to normal after the King binge drank all stellar bodies away, you roll around various cities to get items to stick to you until the ball becomes a giant, oddly-shaped collection of trash cans, people, cows and light posts. That is the actual storyline.
SPECIAL FEATURES
There isn't necessarily a lot of advanced graphics or gameplay to discuss here. The game is simply an addictive delight, with a storyline that is surprisingly touching. Playing Katamari induces a zen-like state not typical in video games.
Perhaps the most advanced feature is its game design. Its quirky and odd design lent to its inclusion in an exhibit, and then permanent residence, at the Museum of Modern Art in New York.
WHERE TO PURCHASE
Katamari Damacy is available on the PlayStation store for the PS3.
Kingdom Hearts
Real time battle system that incorporates innovative new elements with traditional RPG gameplay
Meet other Disney characters from films like Aladdin, Tarzan, Hercules & Alice In Wonderland
Disney characters act like their film personas : Peter Pan flies, Tarzan climbs and King Triton swims, among others
WHY IT'S ON THE LIST
While technically going against the only-one-game-from-a-series rule, Kingdom Hearts, based on both the world of Final Fantasy and Disney, deserves this spot. With an all-star voiceover cast, including many of the original voice actors of Disney characters, the game found the delicate balance between action, "hack-and-slash" and RPG elements.
SPECIAL FEATURES
Leaving aside the perfect notes of the voiceover acting for the Disney characters, the cast also included Hayden Panettiere, Billy Zane, Mandy Moore and James Woods. Unfortunately, Robin Williams did not appear as the Genie, but legendary comedian Dan Castellaneta proved a suitable replacement.
The game's best feature, though, was its art direction. Multiple video game magazines named it one of the best-looking games released in 2003.
WHERE TO PURCHASE
A high-def "remix" version of the game, bundled with its sequel, is available for download from the PlayStation store.
Sale
Resident Evil 4 - PlayStation 2
Advanced AI makes enemies smarter than ever and use their cunning in deadly attacks
Use the Action button for better player control
New 'Aim and Shoot' targeting for zeroing in on enemies with your weapons
WHY IT'S ON THE LIST
A cross-platform hit with cross-genre gameplay, Resident Evil 4 is widely considered one of the best video games of all-time. Playing as a government agent, you're left to unravel a horror-inspired conspiracy while searching for the President's daughter through an unknown, plague-infested town in Spain.
SPECIAL FEATURES
Resident Evil 4 was a pioneer in the third-person shooter genre and one of the first games to utilize a third-person, over-the-shoulder perspective. Its game design was cinematic and utilized intuitive fight choreography – and many, many jump scares – to create an intense and frightening experience.
WHERE TO PURCHASE
Resident Evil 4 is available for download on both the PS3 and PS4. Download through the PlayStation store.
Shadow of the Colossus - PlayStation 2
Innovative gameplay combines the puzzle and action/adventure genres
Journey across picturesque landscapes and unearth the ferocious beauty of the 16 Colossi
Combat each Colossi with skill and resourcefulness, using your magical weapons
WHY IT'S ON THE LIST
Shadow of the Colossus is a game unlike many others. Its visuals are simple but stunning. It encourages thoughtful introspection. The story involves a boy who must travel and destroy 16 gigantic beings known individually as a colossus and collectively as colossi, yet in many ways it's a puzzle game. Widely used as an example of video games as art, Shadow of the Colossus is one of the best PS2 games.
SPECIAL FEATURES
There's a lot that makes this game special, but its best feature is its simplicity. Unlike similar games, the goal is not to explore towns or villages, and there are no other characters to interact with other than the colossi.
Yet, in its simplicity comes a richness seen in both its themes of loss and loneliness, as well as its gameplay. You can only attack one colossus at a time, and each has a different weakness that must be discovered.
WHERE TO PURCHASE
This game was remastered in 2018 for the PS4 and is available from the PlayStation store. If you have a PS3, you can download the original version.
WHY IT'S ON THE LIST
Silent Hill 2 is a game built on tension, then mixed with more tension and finally topped with even more tension. It takes place in a claustrophobic town strangled by fog. You carry a radio on which static indicates…something out there in the fog. Combining elements of a psychological thriller and a horror story, there's nothing quite like playing this game by yourself at night without any lights on.
SPECIAL FEATURES
The design of this game is incredible and clearly influenced by movies directed by Alfred Hitchcock or David Fincher. Its story is compelling, beginning with a letter from the playable character's deceased wife. From there, the story unravels in drips and drabs, then rushes at you like a horror villain waiting until the third act to make its move.
WHERE TO PURCHASE
As this game is not available to download via the PlayStation store, you'll need to check out the usual suspects in order to procure a copy. The work to find it, though, is worth it.
THE VERDICT
Any of these games, and even some games not included on this list, are viable contenders for the best PS2 game of all-time. Taking into account its legacy, as well as its replayability, Grand Theft Auto III is the the top choice for best PS2 game of all-time.
Last update on 2021-09-28 at 11:12 / Affiliate links / Images from Amazon Product Advertising API