The original working title for the Nintendo 64 (N64) was "Project Reality." It was a bit of an exaggeration as to the capabilities of the system, but its entrance into the world of 64-bit gaming is remembered by many as the greatest video game console of all time. Others might simply chalk this opinion up to nostalgia because it certainly isn't due to the system's cutting-edge technology. However, the hardware isn't what fans remember most about the N64 or most any other console. It's the games that we remember and the experiences that we have with them. This article looks at the top 10 games from the platform.
Product FAQs
Image via Flickr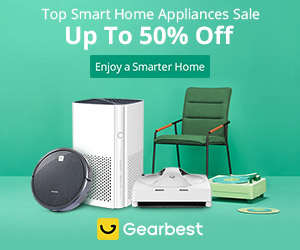 WHAT IS A NINTENDO 64?
One of the most popular early gaming platforms, the Nintendo 64 is a game system from Nintendo. The system was the first major step-up from prior gaming systems and introduced a whole new world of 64-bit graphics and 3D gameplay.
WHAT DOES IT DO?
The Nintendo 64 is a gaming system that hooks up to your television to play video games. The system only plays game cartridges that were designed for the platform.
WILL N64 GAMES WORK WITH OTHER PLATFORMS?
Through emulators, some N64 games will play on computers or through other systems. Ideally, though, the games are best played on a Nintendo 64 unit.
HOW WE REVIEWED THE GAMES
Since Nintendo 64 games are no longer produced, it was a little harder to pull together a top 10 list. Happily, gamers like to share things on the internet. By visiting various gaming websites and gaming magazine sites, it was pretty easy to see which games were fan favorites. Many of the games were fan favorites, so the hardest part was narrowing the list down to only 10 games.
– TOP 10 BEST N64 GAMES –
Since all of the games listed are no longer being produced, the majority of them are being sold from private sellers. That means that prices are constantly changing, and there are no warranties offered with any of the games.
Tony Hawk's Pro Skater took all of the excitement and atmosphere from skateboarding and somehow packed it into a video game. The soundtrack is just as memorable as the gameplay with rock, hip-hop, and ska tunes. Take control of the default character or any other of a number of professional skateboarders. The game offers single-player and multiplayer gameplay.
PROS 
Several game modes
Ability to play 2-player split-screen
CONS
Sports genre may not appeal to all gamers
Conker's Bad Fur Day's opening scene really paves the way for the rest of the game to unfold. Rare's anthropomorphic red squirrel is seen sitting on a throne looking incredibly disgruntled, as he sips from a cup and proceeds to tell you that he became king the day before. The game is full of lots of toilet humor. Those who are easily offended will definitely not enjoy this game, but for those who have a higher tolerance for the irreverent, there's plenty of laughs to be had
PROS 
CONS
Teen rating
Some inappropriate language
In this first-person shooter, you play as Joanna Dark, an agent of Carrington Institute that is attempting to take down a rival corporation. Many people see Perfect Dark as a spiritual successor to Rare's Goldeneye 007 due to its upgraded engine and robust multiplayer option. The gameplay puts a range of weapons in your hands as the story unfolds, with many available as unlockable content.
PROS 
Lots of cheats and secret options
Great training mode
CONS
Graphics only crisp in one-player mode
The second title featuring the Super Mario Brothers cast in their go-kart racing adventures, Mario Kart 64 kicks the intensity up a notch. If you have ever been in a Mario Kart 64 battle with your friends, you know what this means. Speaking of playing with friends, Mario Kart 64 is one of the best multiplayer games that is available for the console. With Nintendo's signature style that somehow blends incredibly fun gameplay with mechanics that help level the playing field for gamers of all experience levels, Mario Kart 64 should be in any N64 collection and holds up surprisingly well.
PROS 
Great track designs
Up to four players
Easy controls
CONS
Computer players seem to cheat
Goldeneye was Halo before Halo was Halo. This FPS put you against up to three other players going head-to-head in a battle royal in its multiplayer mode. Goldeneye was the pinnacle of local multiplayer for many, and the single player was fine enough. This was the game that made you call up your friends to remind them to bring extra controllers and that all is fair in gameplay.
PROS 
Up to 4 players
Auto-aim helps newbies
Bonus missions
CONS
Disappointing cinematic scenes
Paper Mario: The Thousand-Year Door
Timing Action Commands help you dodge or inflict damage and impress the crowd, giving you power for super attacks
Use your paper body to your advantage - Fold into a paper airplane and take to the air, turn sideways to slip through...
Collect all-new weapons and items like hammers, thunderbolts and much more
Mario saw his first foray into the world of role-playing games with Super Mario RPG: Legend of the Seven Stars for the Super Nintendo. This collaboration placed the Italian plumber in a game that wonderfully blended the Mushroom Kingdom's setting and characters with turn-based mechanics from games like Square's beloved Final Fantasy series. Paper Mario is set in a papercraft Mushroom Kingdom with the titular hero equipped with his trusty hammer. It involves a fun turn-based combat system with timed mini-games that allow you to deal more damage.
PROS 
Unique 2D look
RPG Adventure
CONS
The Legend of Zelda: Majora's Mask - Nintendo 64
Solve the Mystery of Majora's Mask and Stop the Moon from Crashing into Termina
Thrown into a parallel world by the mischievous actions of a possessed Skull Kid, Link finds a land in grave danger
The dark power of a relic called Majora's Mask has wreaked havoc on the citizens of Termina, but their most urgent...
The fate of the entire world is in the palm of your tiny Hylian hands as you relive three days on a loop to prevent the Moon from falling and crashing into the planet. That's the premise behind the second iteration of the Zelda franchise on the N64, where you once again play as Link, the Hero of Time. You can always bank on the franchise delivering an excellent adventure.
PROS 
Hours of fun gameplay
Plenty to explore
CONS
Super Mario 64 was the first time that fans got to see Mario transformed into a 3D character, and all of the challenging platforming that the Mario games are known and loved for translated perfectly to the new system. The game eschews the traditional side-scrolling trappings for a new open world that lets players see the Mushroom Kingdom in a way that they had never seen it before. With solid controls, tons of hidden items, and fun boss battles, Super Mario 64 is one of the best N64 games of all time.
PROS 
Lots of world to explore
Rated: Everyone
CONS
Graphics a little lacking
Mario Party
Japan version.AUTHENTIC! This game is a Japanese version, but it is the same game as the US version
No box or manual. Game works great! Nintendo 64 game is Japanese standard, so there are cases where you need an adapter.
This game has been tested & found to be in perfect working condition guaranteed to play without defect.
Smash has become one of the only crossover fighting games that permeated through gaming culture. It's impossible to look past the waves that Super Smash Brothers made in gaming. All of its impact, stage design, 12 playable characters and tight controls aside, the ability to see your favorite Nintendo characters hash it out on a single screen was enough for most fans to justify the purchase of this one.
PROS 
Multiplayer
Lots of character options
Simple game controls
CONS
Some parents may not approve
Many will find no surprise that Ocarina of Time tops this list. Ocarina of Time was the first time we got to see Link outside of his forced isometric perspective. Going back to Hyrule Field might seem a little disappointing after putting hours into Breath of the Wild, but at the time, the world map seemed absolutely monstrous, and this was one of the biggest draws to Ocarina of Time. It was a true adventure that was complemented with its music. Controlling certain aspects of the game with the memorization of songs was a strong mechanic that will never be forgotten, and one that has found its way into many other Zelda titles.
PROS 
Complex and attractive world
Lots to explore
CONS
THE VERDICT
There is a good reason why the Nintendo 64 was one of the best-selling gaming platforms ever made. Not only did the system bring in a number of gameplay improvements, but the games themselves grew in leaps and bounds over what was available prior to its release. If you are looking for some nostalgia, our number one pick for N64 games is The Legend of Zelda: Ocarina of Time. Most gamers will agree that it was their favorite game from the system. That said, the other nine games listed are also great games, so once you've beaten our first pick, move on down the list and pick the next game. You have hours of fun gameplay ahead of you.
Last update on 2021-10-25 at 06:22 / Affiliate links / Images from Amazon Product Advertising API