Replacing your graphics card is one of the most significant ways that you can beef up your PC and the most profound when it comes to improving gaming performance. Every gamer on PC owes it to themselves to get the best gaming card that they can get their hands one.
But which one? Well, when it comes to high-performance mainstream GPUs, it's hard to go wrong with the GTX 1080.

However, while it's true that 1080s are a worthy upgrade to any gaming rig, the card itself is fairly expensive. Plus, there are so many variations of the card out there that choosing the best brand is not an easy task.

After all, just because they all have the 1080 designation, it doesn't mean that they're created equal. So when it comes to picking the best GTX 1080 card for your build, you are probably asking: which brand should I pick? Well, we're here to help by listing the best GTX 1080 gamer cards that you can buy in the market right now.
The GTX 1080 is definitely a top-notch card that's more efficient than the Titan X and have more memory than the GTX 980. However, the card is not exactly cheap. There, we all know that like every consumer out there, you want to make your investment count.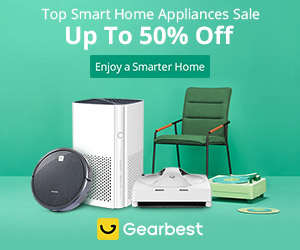 So for writing this list of the best GTX 1080 gamer cards, we strive to be as accurate and honest as possible. To come up with the list, we put in hours upon hours of research and testing. We also took into account the several factors that make a good graphics card like specs, features, performance, and price. Plus, we have also checked the user reviews to ensure that we list the GPUs that are actually liked by actual customers like you.
So without further ado, let's proceed to the list.
TOP 7 GTX 1080 GAMER CARDS FOR SUPERIOR PC GAMING
GPU Clock Speed
1,708 MHz Base; 1,847 MHz Boost
Connectivity
1x HDMI; 1x DVI; 3x DisplayPort
Key features
EVGA "ACX 3.0" Cooling, DX12 OSD Support with EVGA Precision XOC, VR Ready, 3 Year Warranty
The EVGA GeForce GTX 1080 SC GAMING graphics card is a successful revision of the original GTX 1080.

This model replaces the old "blower" fan with the cooler and more efficient open-air cooling system. If cooling seems like a big deal with this 1080 GPU, it's because of the boosted GPU speed – an impressive 1,847 MHz. So if you are into overclocking, then there's a lot of potential here.

Even if not overclocked, this GPU is a beast. I played a couple of the latest games at 3480 x 1440 resolution with the highest settings and it barely broke a sweat. Using the Precision OX software from EVGA, it's a breeze to monitor the performance of the card and I've found that it worked cool and silent, even under significant load.
GPU Clock Speed
1,683 MHz Base; 1,822 MHz Boost
Connectivity
2x HDMI; 1x DVI; 2x DisplayPort
Key features
Aura RGB Lighting, DirectCU III cooling technology, Super Alloy Power II components, ASUS Auto Extreme Technology, ASUS FanConnect
If you plan on diving deep into VR gaming, the ASUS GeForce GTX 1080 8GB ROG Strix comes highly recommended.

Since the card has two HDMI 2.0 ports, you can hook up your VR headset along with your PC monitor. On top of being a VR ready GPU, the Strix also features an impressive overclocking potential with a boost clock speed of 1822 MHz. The 3-fan design allows such impressive performance while keeping things cool. The innovative 0db technology makes this card a very silent operator.

One thing that I really like about this card is the RGB options. The GPU can be synced with the Aura lighting system which you can use to match your case lighting. Gamers who are into customizing their battlestations will have a lot to love with this card.
GPU Clock Speed
1,607 MHz Base; 1,847 MHz Boost
Connectivity
1x HDMI; 1x DVI; 3x DisplayPort
Key features
7680 x 4320 max resolution, Support 4x Display monitors, TORX 2.0 Fan Technology, Double Ball Bearings, Customized LED, Advance Zero Frozr Technology
Most high-end gaming cards tend to have a bulky form factor and they're just downright huge. This is not the case with the MSI GeForce GTX 1080 Gaming X video card because it's quite slim and small by 1080 standards.

This makes the Gaming X a desirable option for those who are having space constraints in their rig or those who are looking to have an SLI setup. Other than that, this is yet another GPU that's good for VR gaming. It features a decent 1,607 MHz out of the box speed but it can be superboosted to an impressive 1,847 MHz.

The GPU also comes with MSI's Afterburner which happens to be one of the most popular overclocking tools available. It's not the fastest nor the best-looking card out there but it does come at a great price.
GPU Clock Speed
1,771 MHz Base; 1,911 MHz Boost
Connectivity
1x HDMI; 1x DVI; 3x DisplayPort
Key features
Support 4x Display monitors, NVIDIA Pascal architecture, Ultra-fast FinFET and high-bandwidth GDDR5X technologies, SPECTRA lighting system, IceStorm with Carbon ExoArmor
The ZOTAC GeForce GTX 1080 AMP! Extreme GPU is for the gamer who wants the best-performing GTX 1080 card in the market.

Out of the box, the AMP! Extreme provides better stock performance across different GTX 1080 models. However, if you are going to overclock this bad boy (Why won't you?), you get a beastly 1,911 MHz boosted clock speed. In the real world, this might mean very little when testing actual games but it's heaven for the benchmark junkies.

With a powerful card comes a powerful cooling solution. The AMP! Extreme features the innovative IceStorm cooling technology which helps in cooling down this monster of a GPU. Other than that, this card should be able to handle anything that you throw at it – VR, ultra-high-resolution, and multiple monitors included. The only downside that I can find is that the fans can be loud when it's under load.
GPU Clock Speed
1,632 MHz Base; 1,771 MHz Boost
Connectivity
1x HDMI; 1x DVI; 3x DisplayPort
Key features
WindForce 3x with Blade fan design, Support up to 8K Display @60Hz, VR Ready, Superior Heat Dissipation
The Gigabyte GeForce GTX 1080 Windforce OC is another card that's packed with gaming horsepower, an 8 GB frame buffer, and next-Gen 10 Gbps GDDR5X memory.

The chip is clocked at 1,632 MHz Base which can be overclocked to 1,771 MHz. The GPU performed extremely well at 1080p 144 hz gaming with settings cranked up to Ultra (depends on the game). At 4K resolution, you can see that the card struggles but only when you have everything maxed out. Once I dialed down some of the settings, I was able to get a decent performance at 4K.

The card comes with the highly-praised Windforce cooler from Gigabyte. It features three 80mm 3D Active Fans which is designed to enhance the airflow by 23%. Cooling performance is on-point, even when under load. However, the Windforce OC does have a coil whine which is more apparent when you are playing games that are heavy in textures and shaders.

It's a great value GPU that delivers in terms of gaming and cooling performance.
GPU Clock Speed
1,695 MHz Base; 1,835 MHz Boost
Connectivity
1x HDMI; 1x DVI; 3x DisplayPort
Key features
Support up to 8K display at 60Hz, VR Ready, WINDFORCE 3X cooling system, 3D Active Fan with LED Indicators, One-click Super overclocking
The Gigabyte GeForce GTX 1080 G1 Gaming is a card that I have personally used.

It has a very good clock speed, even more so if you plan to overclock the card. Even without any overclocking, I was able to squeeze a great performance out of this GPU, even when playing most modern games. Both 1080p and 1440p resolutions are both walked on by this card. It can handle 4K just as well but don't expect that you can max everything out.

Another outstanding feature of this card is the cooling system. Like the previous GPU, this one features the WINDFORCE 3X cooling system which is excellent in keeping things nice and cool. On a full load while overclocked, the max temperature I've seen was 70C. That's an impressive number, considering that this card can handle up to 90C+.
GPU Clock Speed
1,708 MHz Base; 1,847 MHz Boost
Connectivity
1x HDMI; 1x DVI; 3x DisplayPort
Key features
NVIDIA PASCAL architecture, 16nm FinFET process, Dynamic Super Resolution (DSR) technology, G-SYNC ready, SLI ready with HB Bridge support
The Gainward GeForce GTX 1080 Phoenix GS is a fairly unique-looking card with the performance chops to back it up.

Like most GPUs on this list, the Phoenix never had any problems with playing any modern games. Witcher 3 and Destiny 2 were decimated at 1080p and 1440p resolutions. 4K is also within reach just as long as I lower some of the more intensive settings.

Even when compared with other GTX 1080 gamer cards out there, the Phoenix stands out with its innovative design. There are even additional touches across the PCB. If you look closely at the card, it features three wide slots which are essential for keeping the card quiet while under load. Even at 1050 RPM, the card is still relatively silent which is nothing short of impressive.

Under the two massive fans are also two large heatsinks which enable excellent cooling performance. Gainward has definitely made good use of the card's massive size.
SO WHICH GTX 1080 IS THE BEST?
Well, to be honest, it's really hard to go wrong with GTX 1080 gamer cards.

This GPU, in general, is a beast and should have no problem playing even the most graphically intensive games available right now. Most GTX 1080 cards have almost the same specs and the variations mainly differ down to the cooling efficiency and overclocking potential.

If you want a good all-around gaming solution, the EVGA GeForce GTX 1080 SC GAMING is a good pick. For pure performance alone, the ZOTAC GeForce GTX 1080 AMP! Extreme is an easy recommendation.

Hopefully, this guide has helped you choose the right GPU for your PC gaming needs.
Last update on 2021-10-25 at 05:12 / Affiliate links / Images from Amazon Product Advertising API