If you want the best experience that PC gaming has to offer, you will want to invest more in your gaming rig.
When it comes to improving your gaming experience, there's nothing better than getting a new graphics card. If you want to play the latest and greatest PC games at their maximum settings, you need a GPU that performs. Try playing Shadow of the Tomb Raider or Assassin's Creed Odyssey at 1440p and Ultra settings, and it will probably make your entry-level card weep.
Gamers who are looking for a GPU that offers good performance without the absurd price tag may want to look at the GTX 1070 lineup. It might not be the newest GPU out there but it still offers a pretty good performance, even by today's standards.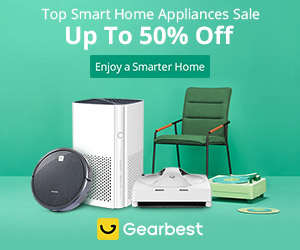 For this post, we've rounded up some of the best GTX 1070 gamer cards available today.
​Comparison Table
GPUs, especially high-end ones, are widely considered to be significant investments. So it's safe to say that many of our readers would want to make their investments count. So when recommending products, we strive to be informative, accurate, and most importantly, honest.
While rounding up the best GTX 1070 cards on the market, we considered many key factors like specifications, features, performance, overclocking potential, and price. Also, we have checked out the corresponding user reviews and feedback for each product to ensure that we end up with a list of GPUs that are positively received.
Let's jump right to it!
After much research and testing, we have shortlisted some of the best GTX 1070 cards that money can buy.
GPU clock speed: 1506 MHz Base / 1683 MHz Boost
Memory: 8GB GDDR5
Connectivity: DVI-I, DisplayPort, HDMI
Key features: 360-degree image capture, SLI-ready, G-SYNC technology, Vulkan
API, DX12 OSD Support with EVGA Precision XOC
Back in the day, the EVGA GeForce GTX 1070 Founders Edition is simply referred to as the Nvidia's reference card. And now, Nvidia uses the "Founders Edition" model name while charging extra.
While I am not a fan of this approach, this card features an incredible build that you just can't get with other variations of the 1070. This card is all about the Pascal GP104 GPU which delivers excellent performance that should have no problem handling most modern games.
This card is a terrific choice for those who are looking to game in the 1920x1080 and 2560x1440 resolution domain. During the tests, the Founders Edition was hardly making any noise and mostly stays in OK temperatures. However, I am quite disappointed with the cooling performance as it frequently bumps up against its temp limits.
Other than that, it's a card that looks good on all sides.
ASUS GeForce GTX 1070 8GB Turbo Edition
GPU clock speed: 1657 MHz Base / 1860 MHz Boost
Memory: 8GB GDDR5
Connectivity: DVI-I, DisplayPort, HDMI
Key features: Super Alloy Power II Delivery, Aura RGB Lighting, Dual 4-pin GPU-controlled PWM
fan headers, DirectCU III with 0dB fan technology, VR Ready
I have always been a fan of ASUS' ROG Strix lineup. That's the case here with the ASUS GeForce GTX 1070 8GB ROG Strix OC Edition.
The main selling point here is the card's triple-fan cooling system which provides a well-balanced cooling that pushes the ROG Strix to above average performance. Add a couple of optional fans and you're golden. Even without the additional fans, the card rarely goes beyond 60 degrees. It's also a nice bonus that the card runs quieter than expected.
Like its 1080 sibling, the card comes with Aura RGB Lighting that lends itself well to customization capabilities. If you have a windowed chassis, you will be happy to know that you can customize the effects to match your lighting. It also comes with a second HDMI port if you are planning to do some VR gaming.
Asus has definitely nailed a great balance between efficiency and gaming performance with this card.
GPU clock speed: 1607 MHz Base / 1797 MHz Boost
Memory: 8GB GDDR5
Connectivity: DisplayPort x 3 (Version 1.4) / HDMI (Version 2.0) / DL-DVI-D
Key features: TORX 2.0 Fan Technology, Double Ball Bearings, Advance Zero Frozr
Technology, 7680 x 4320 max resolution, support 4x Display monitors
The MSI GeForce GTX 1070 Gaming X is highly recommended if you're in the market for a beefy card that performs.
The card comes pre-overclocked but as always, there's always room for improvement if you're willing to do some OC work. With a couple of tweaks, the GPU can go as high as 2080MHz which is about 70% faster than the reference card. Such speed is more than enough to run a game like Witcher 3 in 4K resolution at 60 frames.
With such a great overclocking potential, MSI knows that the card needs a good cooling system. Fortunately, the fans are also excellent. The design provides improved airflow by 22% and the fans are actually idle until the card hits 60°. Despite the heavy-duty fans, the GPU runs relatively quiet even when under stress.
Best of all, the card will only cost you about 400 bucks and is actually cheaper than the Founders Edition.
EVGA GeForce GTX 1070 SC GAMING ACX 3.0 Black Edition
GPU clock speed: 1607 MHz Base / 1797 MHz Boost
Memory: 8GB GDDR5
Connectivity: DVI-D, DisplayPort, HDMI
Key features: EVGA Double BIOS, VR ready, SLI w/ HB Bridge Support, GPU Boost
3.0, Built for EVGA Precision XOC, ACX 3.0 Cooling, Simultaneous
Multi-Projection, 10 Phase Power Design
We all want to have powerful GPUs but the more powerful they are, the louder they get. You won't have that kind of problem with the EVGA GeForce GTX 1070 FTW GAMING ACX 3.0.
The ACX cooling technology by EVGA does a great job of keeping things cool and quiet at the same time. This is a good thing especially when it's a fairly powerful GPU that just demolishes most modern games we've tested on it. With boost enabled and a few tweaks, this beast can go as high as 1927 MHz.
While it did experience some dips when I've played Dirt Rally at 4K resolution, dialing down some of the settings made things smoother. However, if you're gaming at 1440p at best, this card should be more than enough for your needs.
ZOTAC GEFORCE GTX 1070 MINI
GPU clock speed: 1518 MHz Base / 1708 MHz Boost
Memory: 8GB GDDR5
Connectivity: 3 x DisplayPort 1.4, HDMI 2.0, DL-DVI
Key features: New Pascal Architecture, VR Ready, Icestorm Cooling, Carbon
Exoarmor, NVIDIA GameWorks technologies, 360-degree image capture
When you are building a compact rig, one of the caveats is that you'll have to compromise on GPU power. Well, you won't have to compromise with the ZOTAC GeForce GTX 1070 Mini card.
The GTX 1070 Mini is a Mini-ITX user's dream. While this is indeed compact GPU, it packs enough power to edge out most regular size graphics card. With 1518 MHz Base and 1708 MHz Boost ​speeds, you should have no problem playing modern games at 1080p and 1440p resolutions. With a little overclocking, you can still squeeze out about 9% more performance from this card.
While it doesn't have the bells and whistles of larger GPUs, it packs the same ICESTORM cooling system that its larger counterparts have. There were some construction and design elements that were left out, presumably to save on cost and to keep it "mini."
For less than $​$, this card offers significant value across the board.
Palit Ne51070015P2-1043D Geforce Gtx 1070
GPU clock speed: 1670 MHz Base / 1873 MHz Boost
Memory: 8GB GDDR5
Connectivity: 3 x DisplayPort 1.4, HDMI 2.0, DL-DVI
Key features: Dual BIOS, RGB Lighting, NVIDIA Dynamic Super Resolution [DSR] Technology, VR
Ready, 8-Phase PWM, Honeycomb Bracket, TurboFan Blade
I've always had the affinity for the Palit brand because they put out quality GPUs at much lower prices. The Palit GTX 1070 GameRock Premium Edition is no different.
One of the first things you'll notice about the card is the cooler. The GPU packs some seriously large coolers which, fortunately, translate to impressive cooling performance. That's a good thing because this is one of the fastest 1070 cards out there. However, the GPU runs very quietly at about 35.1 dB(A) which is great considering the temps involved.
As you might expect, the card performed admirably while testing modern games like Witcher 3 and Shadow of the Tomb Raider. There were some dips while playing at 4K but 1080p and 1440p modes presented no problems. In terms of performance, I have no complaints.
On the downside, be wary that it's a bulky card so make sure you have enough space in your case. Plus, this card is not readily available in the U.S. which is a huge bummer.
GPU clock speed: 1620 MHz Base / 1822 MHz Boost
Memory: 8GB GDDR5
Connectivity: 3 x DisplayPort 1.4, HDMI 2.0, DL-DVI
Key features: WINDFORCE 3X with Blade Fan Design, Support up to 8K display
@60Hz, Customizable Color RGB Lighting, VR Ready, Stylish Metal Back Plate
The Gigabyte GeForce GTX 1070 G1 Gaming might just be one of the better all-around GTX 1070 gamer cards around.
Right off the bat, the card is already faster than other GPUs at 1620 MHz Base / 1822 MHz Boost speeds. If you are keen on tinkering around, you can overclock this bad boy and reach speeds of 1900 MHz. This is only made possible because the GPU is equipped with Gigabyte's popular Windforce cooling system that keeps temperatures at a manageable level. Plus, the fans don't activate until the GPU reaches certain temps.
Another impressive aspect of the card is the power draw. Under load, it only consumes about 290W of power which is unheard of when it comes to high-powered GPUs. So running this card will be more economical in the long run. It also helps that the card is already affordable even though it's a special edition.
​READY TO GAME ON?
That wraps up our list of the best GTX 1070 gamer cards that your money can buy.
While it's a fairly older GPU, the GTX 1070 is still a beast when it comes to handling most modern games. So if you are on a budget, it's a good alternative to buying the more expensive GTX 1080 or the 1070 Ti.
With the number of variations and special editions out there, we understand that it can be tough choosing which GTX 1070 card to buy. I have to say that it's hard to go wrong with the GPUs that we have highlighted above. All of them have excellent specifications and deliver in terms of overall performance. Plus, they are generally well-received by PC gamers.
So what do you think of our list? Do you have a GTX 1070 in mind that should have been included? Let us know your thoughts in the comments!