Augmented reality has changed the way apps, games, and technology can be used in our world and many users have found incredible benefits in a multitude of applications.  
Augmented reality can be found in many places in our everyday lives, and for many users, its application is second nature. Augmented reality games have brought augmented reality to the forefront in smartphone and tablet apps and creators have pushed the boundaries of what is possible.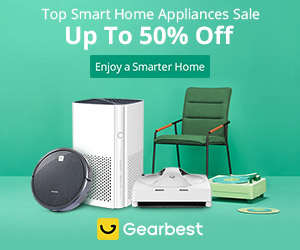 While augmented reality can be used for practical applications such as providing relevant information in the area or translations, it is just as useful for entertainment in the form of creative apps and games.
What Is Augmented Reality?
Augmented reality is the use of digital components, or added sensory overlays, that change a viewer's perception of their world to create a uniquely blended experience.
Augmented reality differs from virtual reality in that augmented reality has components of the real world while virtual reality is frequently a completely different and independent world for viewers to experience.
Augmented reality can be a useful tool for enhancing natural environments or creating situations that offer an enriched experience that includes elements from reality. These mixed experiences can offer different experiences for different senses, and allow the creator unlimited freedom in their design.
Many viewers report tolerating augmented reality better than virtual reality due to the real-world components that are more familiar. Other viewers prefer virtual reality for the completely different experience it can offer them that may not be possible in the real world.
How Does Augmented Reality Work?
Augmented reality works by incorporating layers of sensory data that adds to or masks parts of the real world. This overlaid information can be visual, auditory, olfactory, haptic or somatosensory which basically covers all of your human senses. By changing the overlaid data, creators can construct an immersive environment with familiar components of the real world.
Using a combination of hardware, and software that uses specific algorithms, augmented reality can be created in a number of ways. Augmented reality can include information such as the weather, directions, or incoming messages displayed around the edges of their vision as a viewer surveys their world while walking down the street.
Other versions of augmented reality are more complex and used for tasks such as flying aircraft, simulations, literature, and architecture. The possible applications are endless as technology continues to improve.
The hardware used for augmented reality can include a display, sensors, and a processor in addition to any needed input devices. Smartphones and tablets typically contain these kinds of hardware and often include other sensors for functions like GPS and speed.
Head-mounted displays, eyeglasses, and contact lenses are all hardware options for augmented reality. Contact lenses are still in a development stage, however, Google Glass popularized augmented reality glasses and are widely available to users.
What are the Best Apps and Games for Augmented Reality?
Many augmented reality apps include some kind of gameplay, and players are able to enjoy the fun of an altered reality without having to leave home. Almost all of these apps can be played on a smartphone, tablet, or similar device and allow the user mobility, entertainment, and a new immersive experience.
Pokémon Go
Pokémon Go is probably the most popular augmented reality style app available today. It allows users to travel around the real world and catch Pokémon while on the go.  Using GPS to find your location, you and your avatar discover what to do, and where to go next.
Pokémon go has received numerous updates since its release and several real-life locations have participated by becoming "gyms" just like in the show. Hundreds of new Pokémon are now available, and more improvements and features are set to be released consistently.
Ink Hunter
Ink Hunter is another free augmented reality game that allows users to try premade tattoos, and experiment with locations for where it should be placed. Users can also upload their own designs, and change the orientation to fit any part of their body.
The app started out only supporting black and white versions of tattoos, but later updates have added the option for color to help users get a better feel for their designs and potential placement.
Holo
Holo is another free augmented reality app that allows users to add characters and items to their photos or surroundings.  Appropriately dubbed "Holo-mixing," the characters you can add have unique animations and sounds and can be resized as needed to fit into your chosen surroundings.
Executing a good video on this app can be tricky as some of the insertable characters are glitchy, but the ability to stand in a crowd of stormtroopers, or appear to be training a tiger, is still an impressive feat.
WallaMe
WallaMe is an interesting augmented reality app that allows users to hide secret messages for other WallaMe users to find. These messages can be hidden in various locations such as a wall or street sign, and the in-app tools allow users to draw or paint messages.
These messages can be private or public and users must use their device's camera and the WallaMe app in order to discover them. The one drawback of this app is that messages may never be discovered if the users don't frequently use the app, or aren't aware it exists.
Many fans would prefer to keep WallaMe under wraps so that their tight circle of friends that are also users gets to enjoy the hunt undisturbed.
Google Translate
Not to be outdone by a slew of augmented reality games, the google translate app has added some useful features to Translate that everyone can appreciate. Gone are the days when you would need to type in text in another language to translate it, now the Translate app can take a photo and translate it in real time.
Simply point your smartphone at the text you want to be translated, and the app can auto detect and translate the text right on your screen. Additional language packs are available for download, and the app can be used solely on wi-fi if preferred.
Ingress
Released in 2012 by Niantic studio, the Ingress app is an augmented reality game that is still popular largely due to its intriguing plot.  Scientists have discovered a kind of energy that can control thoughts and two factions battle it out to control or protect mankind.
With hundreds of thousands of downloads, this augmented reality game has captivated many users and is available for free.
Parallel Mafia
Parallel Mafia by Per Blue is another great augmented reality game that allows users to become the boss of a mafia in their area, create businesses, earn their reputations, and engage in other entertaining ventures.
The clever and detailed graphics, as well as the easy-to-learn user interface, make this game enjoyable for all kinds of users. Parallel Mafia is also available for free.
What are the Best Augmented Reality Glasses?
Augmented reality glasses are still in the early stages and developers working on different brands are producing their own unique versions of their products to entice users. Designs tend to vary, and features will as well, but finding the right pair for your use should be possible.
Google Glass
Google glass is probably the most well-known augmented reality glasses available on the market today. The tiny headset style display allows you to choose from several overlays so that you can see information like weather, current events, and navigation alongside your everyday life.
Google glass pairs with your smartphone's GPS to provide navigation information and the battery should last about a day with normal use. It also takes 720p videos and good pictures with its 5MP camera.
Vuzix Blade AR
Vuzix new product, the Blade AR is a great new take on augmented reality glasses. They are less conspicuous than the google glass frames, and while not completely aimed at consumers, great improvements have been made.
The crisp display and 8MP camera allow users to store up to 4GB and the battery life is just over 2 hours. Vuzix also added Alexa functionality and is releasing a development kit version first, which means the price is expected to drop over time.
Solos
The Solos glasses have a distinctively different look as their target is primarily cyclists.  With useful data available at any time, cyclists can keep their eyes on the road, while also checking on key data points like speed, heart rate, and fluctuating power zones.
The glasses work with already existing apps such as MapMyRide, and Strava, and are compatible with ANT+ devices and Bluetooth. The US cycling team has already given them a test run, and the elite athletes give them a big thumb up.
Everysight Raptor
Much like Solos, the Everysight Raptor is also a very capable set of augmented reality glasses that are aimed at cyclists worldwide. The OLED-based projector allows crisp visuals, and onboard sensors show all kinds of data such as heart rate, and navigation.
The Everysight Raptor also comes with a very nice camera and the ability to take action-packed video as well. Voice commands make this set of glasses hands-free and developers can expect a kit release in the near future.
This Israeli company is eager to get developers on board for further application development, and they have taken great care to provide the best display after years of building for the military.